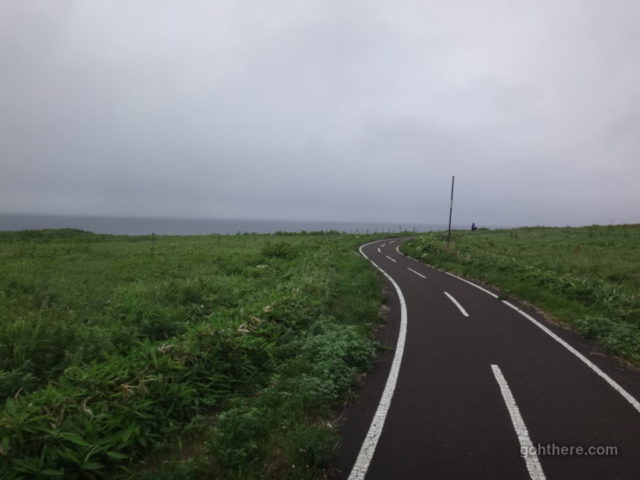 Weather forecast for today was still pessimistic, but we found the rain had stopped in the morning. This was the only full day we had on Rishiri Island, we had to make the most of this!
There is an excellent cycle route (24 km one way) running along the northern coast, which can take a day to do a return trip and visit nearby places; but we'd just do a short section of it in the afternoon, while in the morning we'd visit one of the main sight-seeing spots, Otatomari Pond (オタトマリ沼).
Otatomari Pond is on the opposite end of the island, a full hour drive away. Taking into account of the infrequent bus services, allocating half a day is about right.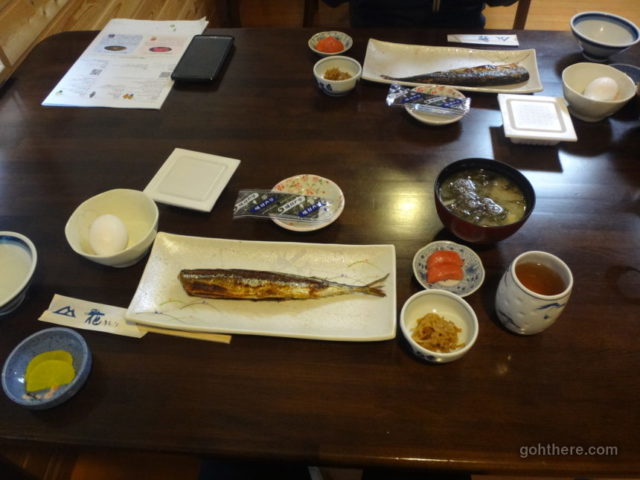 Simple breakfast. The fish looked nice, but I wished it's freshly grilled instead of being left to cold.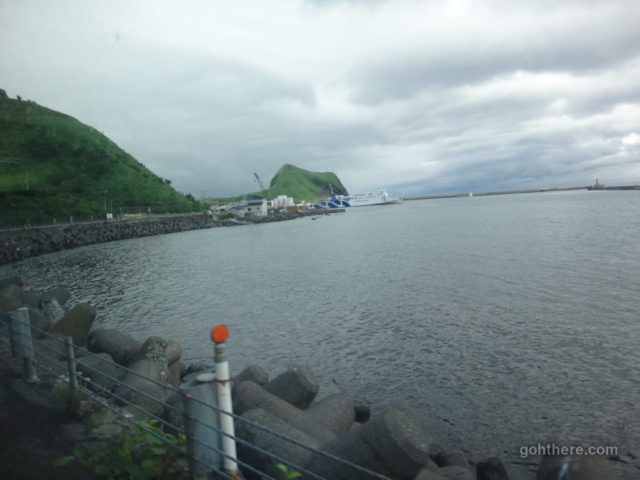 On the bus, just past Cape Peshi.
Rishiri is a circular island and there are only 2 bus routes – one goes around it clockwise and another anti-clockwise. We took the clockwise route, from the bus stop Sakae-machi (栄町) near our guesthouse.
Going a full circle around the island would cost something around 2500 yen; but there's a one day bus pass for 2000 yen which can be bought on the bus from the driver directly.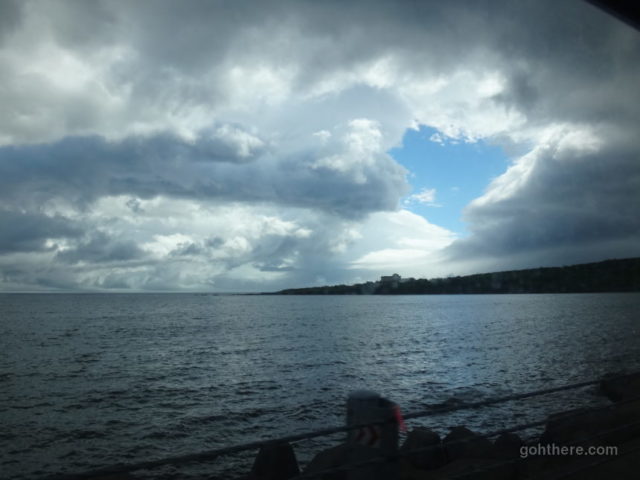 Although rain had stopped around Oshidomari town (where our guesthouse is), it's a different story elsewhere. We're heading straight to the rain clouds in the south.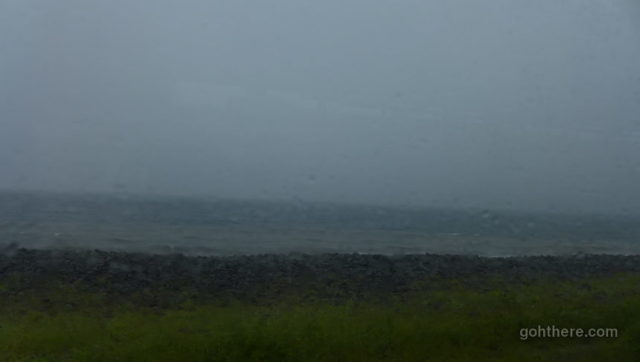 Most of the bus route is along the coastal road and can see the sea. Weather looking pretty bad!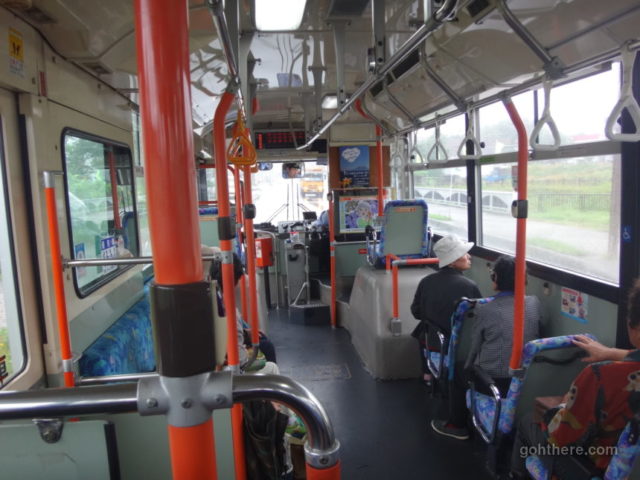 Only a few locals hopping on and off bus on the way. A bit hard to imagine living at a place with only 5 bus services per day!
Otatomari Pond (オタトマリ沼)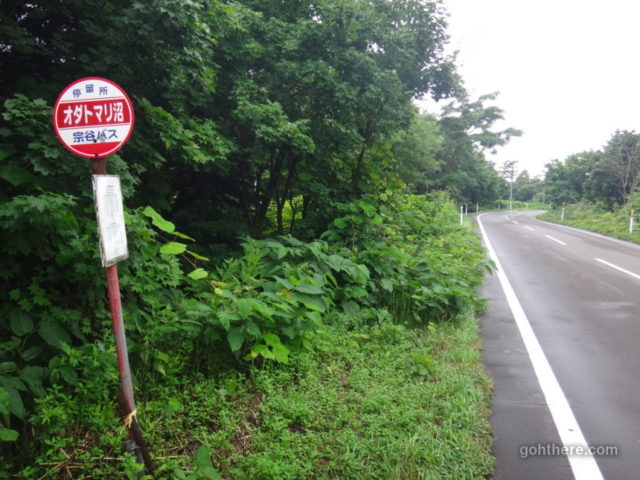 Arrived at the Otatomari bus stop.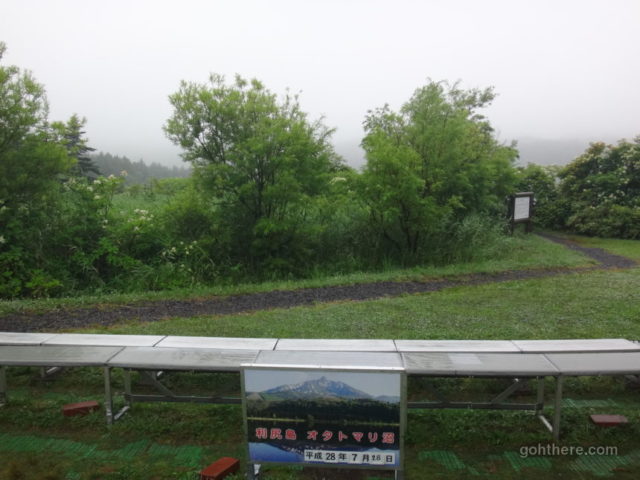 Otatomari Pond (オタトマリ沼) is supposed to offer a beautiful view of Mount Rishiri with reflection on the water. But in the current weather, we could only look at the photo in front of the platform and use our imagination.
The rain wasn't heavy now, but you really need to have a clear sky to get such a view.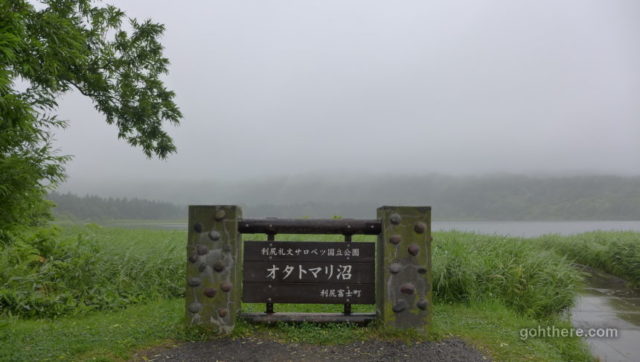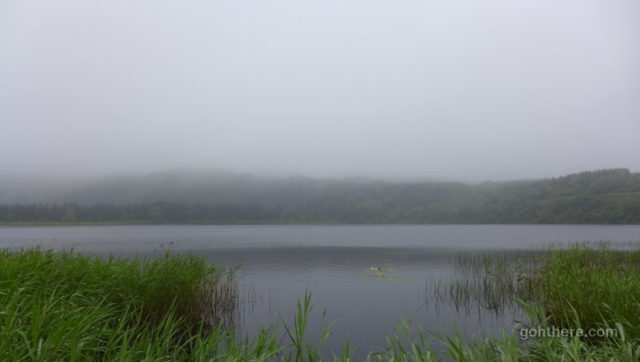 There's a short walking trail near the pond, but with no view of the mountain we didn't spend much time there.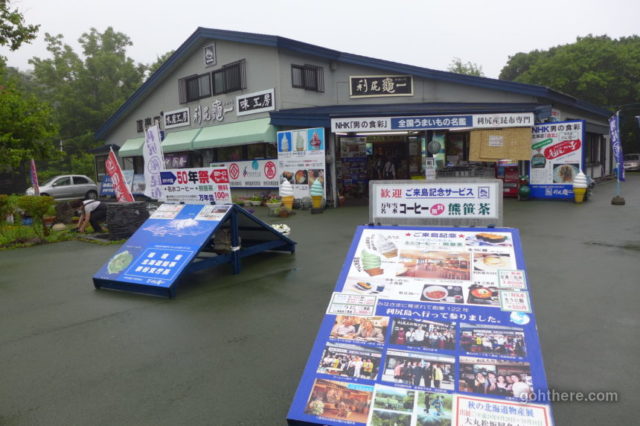 A large souvenir shop. The staff were enthusiastically greeting visitors and offering free coffee and tea.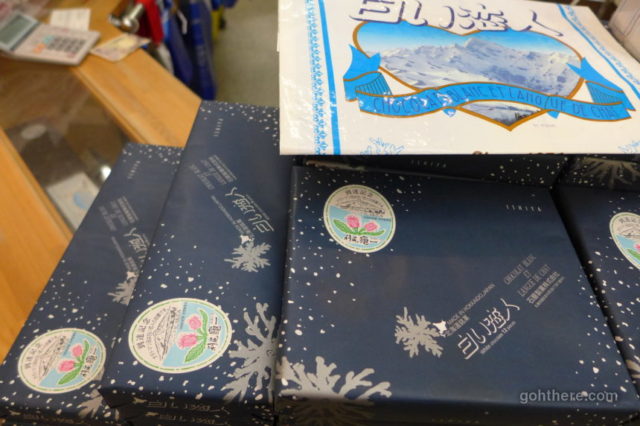 Shroi-koibito (White Lovers) (白い恋人) is one of the most popular souvenir snacks of Hokkaido. But perhaps not so widely known, is that the snow mountain used in the package graphics is actually Mount Rishiri. So they have all these displays about how this place is the "origin" of Shroi-koibito. Whether it's official I'm not sure.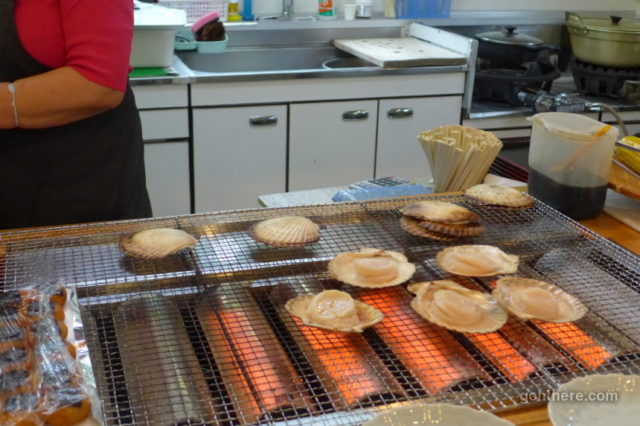 A small restaurant inside. Some unusually large scallops.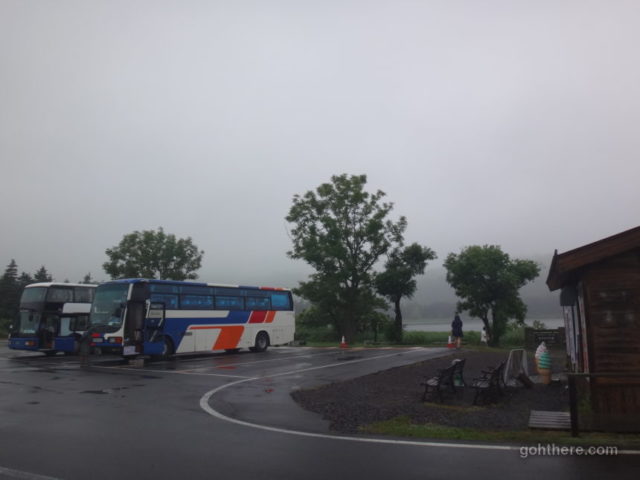 Otatomari Pond is a must-see place for all the island tours, so there's a constant stream of tour buses. Everyone must have been pretty disappointed though seeing nothing but clouds.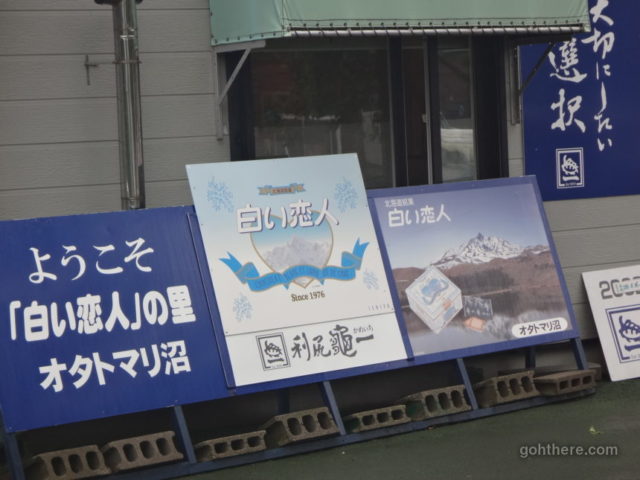 More display boards about Shiroi-koibito.
In fact, some travel guides mention there's another place nearby, known as the "Shiroi-koibito Hill", which offers a view of Mount Rishiri most resembling the one used on the package. Given the current weather, I wouldn't bet there's any difference, but we decided to find it anyway.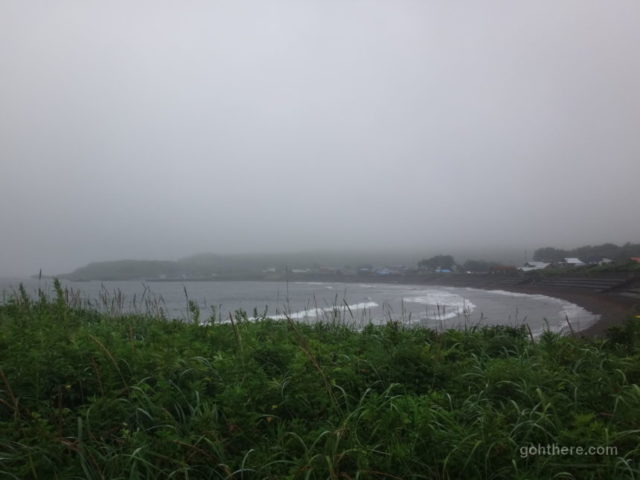 On Google Map, it appeared to be not too far across the road from Otatomari Pond. We found a trail but instead it led to the shore.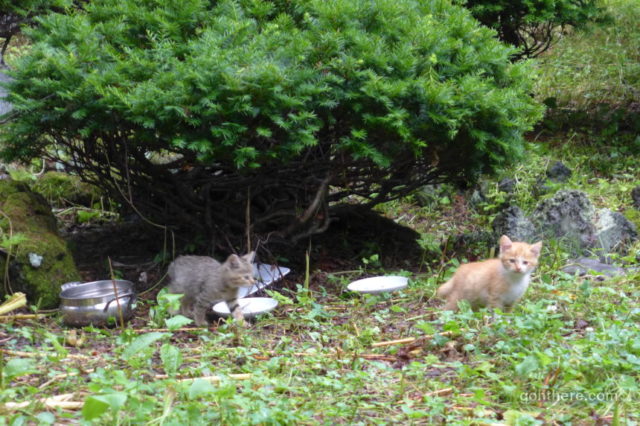 As we returned to find another way, we spotted some kittens in a garden. One man came out from a nearby house and welcomed us to take a look. He told us they were only born few weeks ago.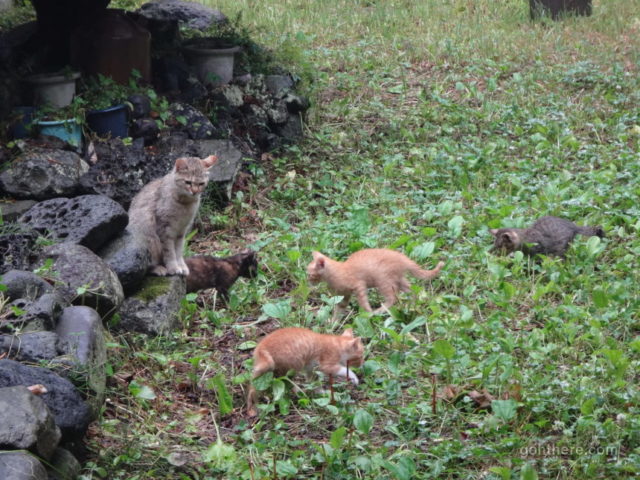 The kittens' mother keeping watch on them.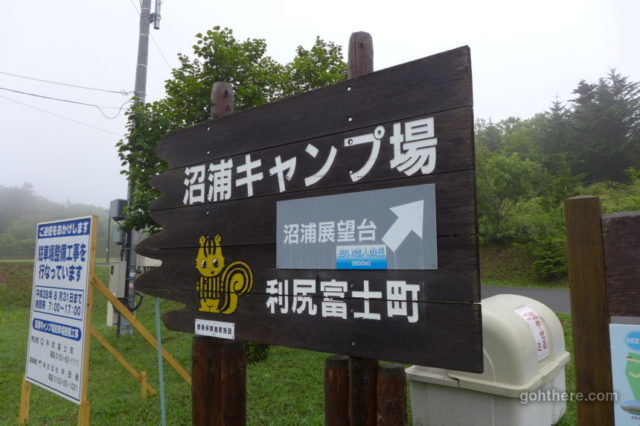 It turned out there's a road leading up to the hill but the entry point is a bit further away.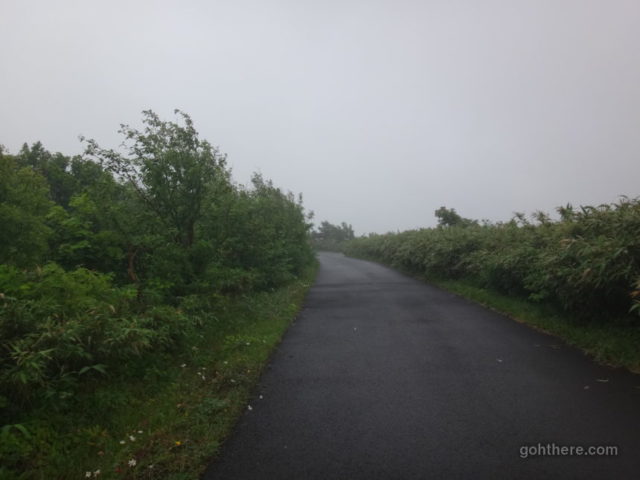 We didn't see anyone at all. Not such as popular as Otatomari Pond perhaps.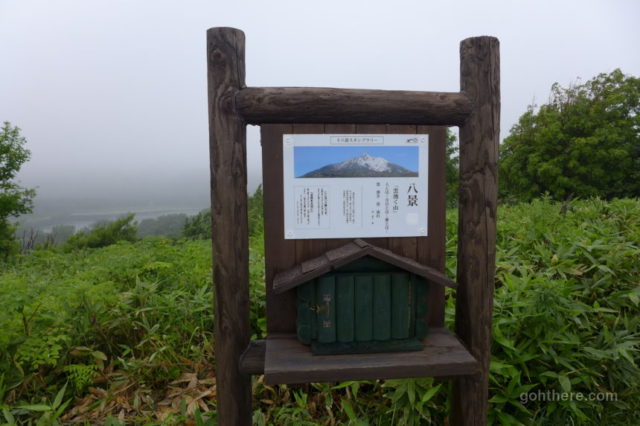 Some information about this view point. Obviously we couldn't see any sign of the mountain.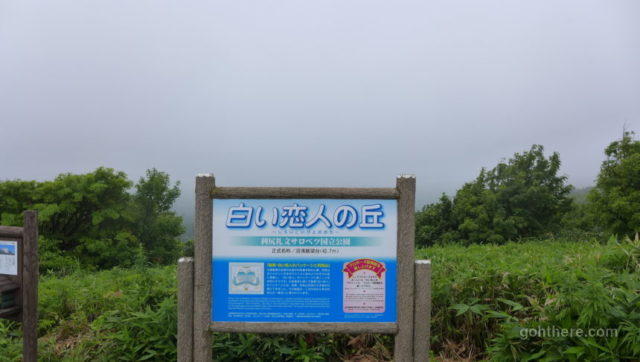 A sign board explaining the story behind how Mount Rishiri was used on the package of Shiroi-koibito.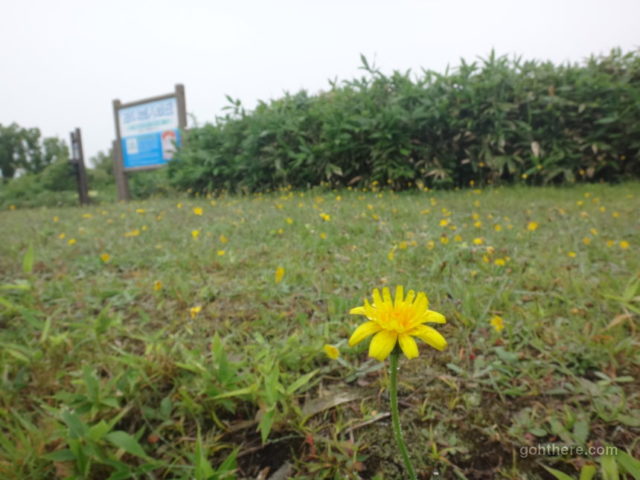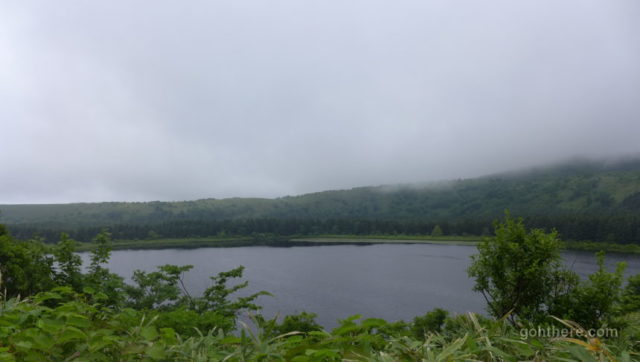 View of Otatomari Pond from the hill. It's a good place if you prefer some peace from the tourist spot.
After that, we walked back to the bus station and caught the next bus continuing the clockwise route.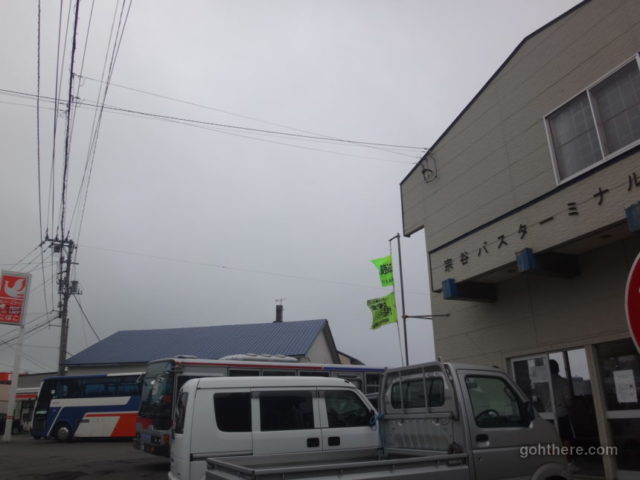 Kutsugata (沓形) bus terminal. The circular bus route terminates here so we had to wait for the next one to continue our journey. There are a few restaurants around but we only had time to buy some snacks at the convenience store.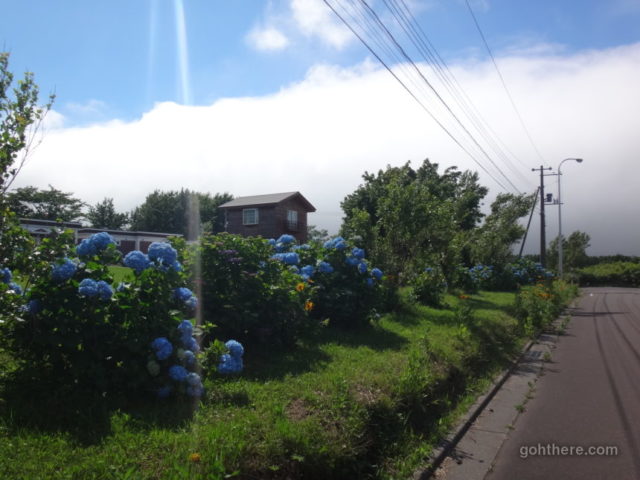 We went back to our guesthouse to pick up the bicycles. It seems to be the only area on the island with sunshine! Some Ajisai flowers (Hydrangea) (あじさい) in full bloom here in late July, while in Tokyo the flower season is in June!
The bicycles were in fairly good condition – especially compared to the ones at Hotel Rebunso earlier which were almost falling apart.
Rishiri-Fuji Rishiri Cycle Route (利尻富士・利尻自転車道)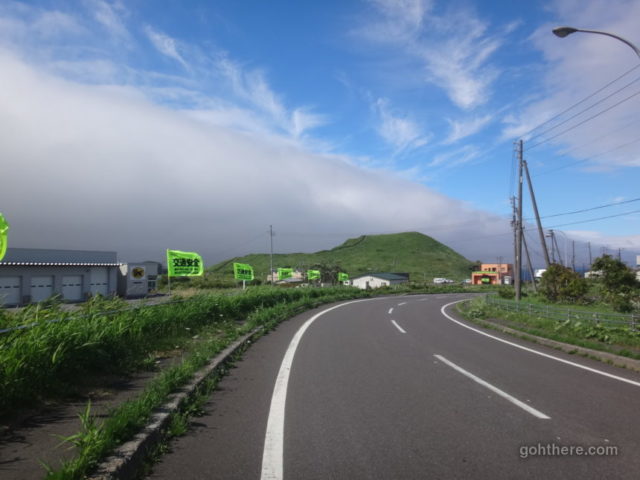 From the map, the cycle path should go past somewhere near our guesthouse, but we couldn't find the entrance. So we headed out to the main road which should also meet with the cycle path eventually. And also to grab a bit more food for lunch at some local stores.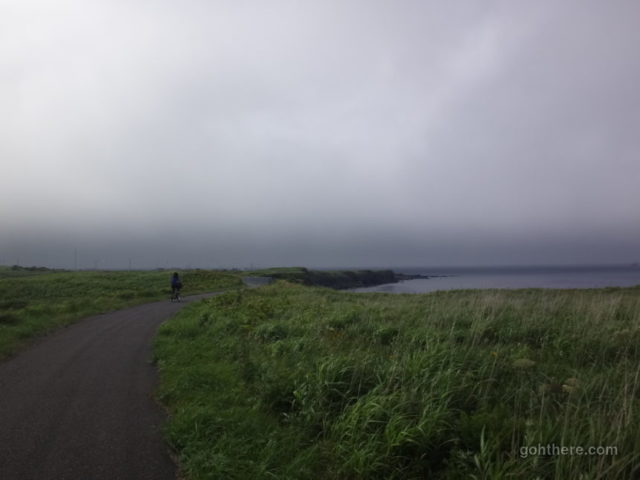 Cycle path running next to the sea. As we were heading to the west outside of Oshidomari town, we were back under the dark clouds again.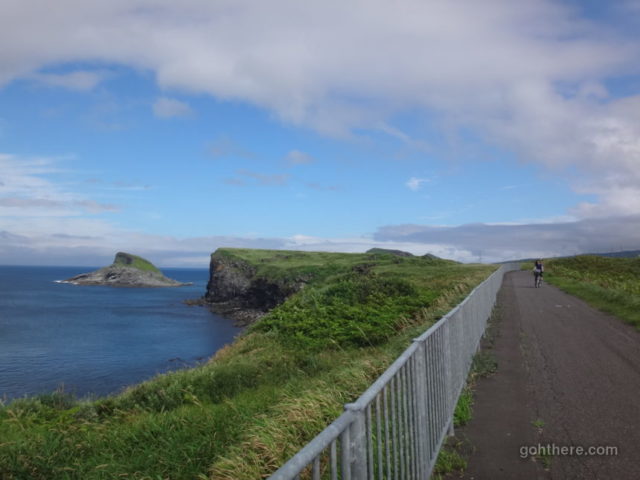 Looking back, still some blue sky!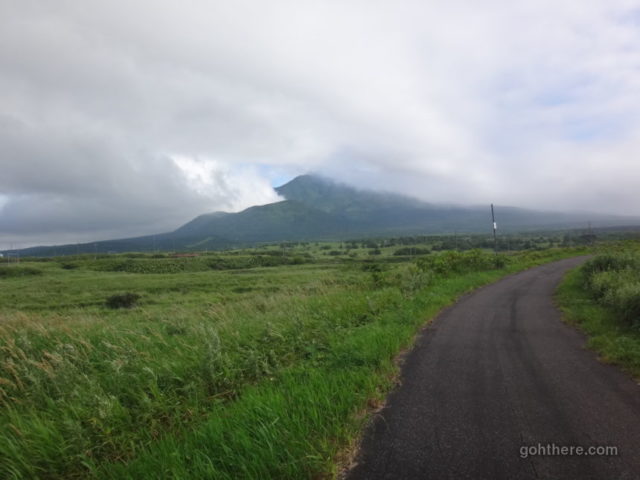 Part of Mount Rishiri was visible from this direction.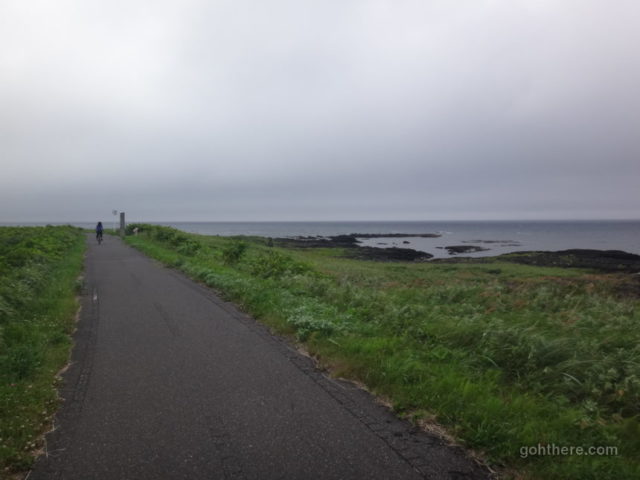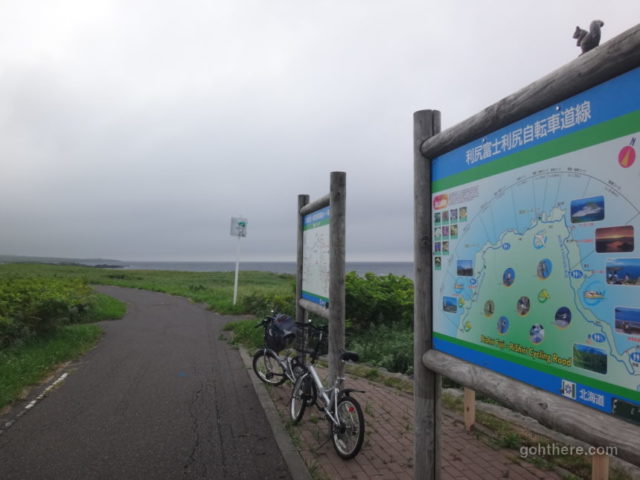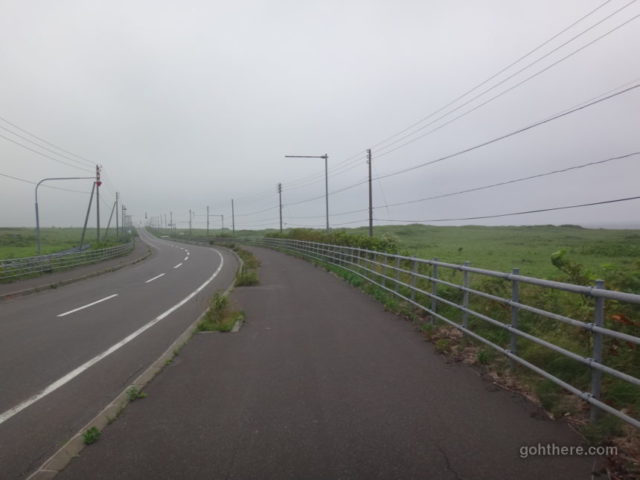 Some sections of the cycle path join with the pavement. But it's quite wide so no problem with fighting for space with cars.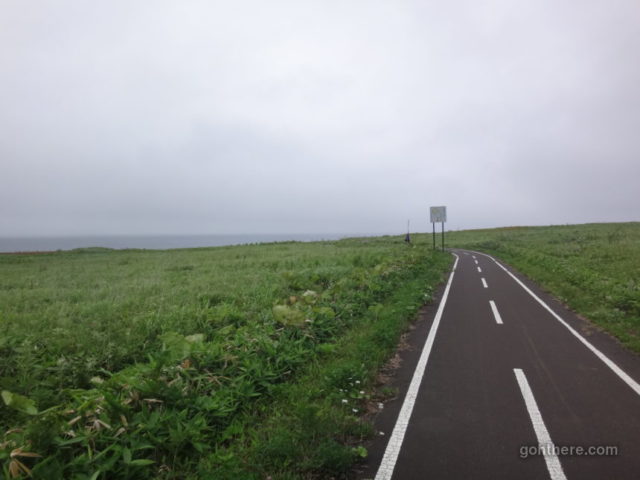 Dedicated sections running in the middle of the grass fields. We spotted a squirrel running across.
We rode for about 5 km west. It was turning into a light rain and we decided to turned back. To reach the western end of the cycle path at Kutsugata (沓形) – where we changed bus earlier – would be another 8 km or so. Don't forget the return trip as well.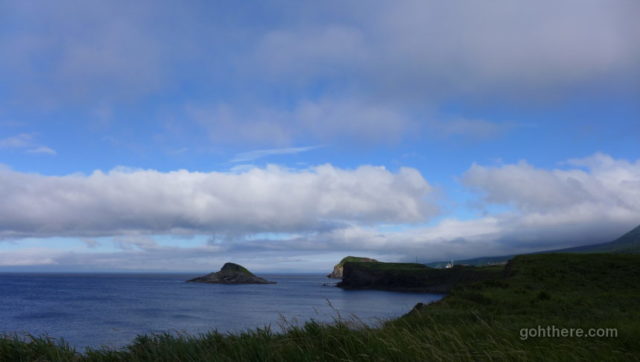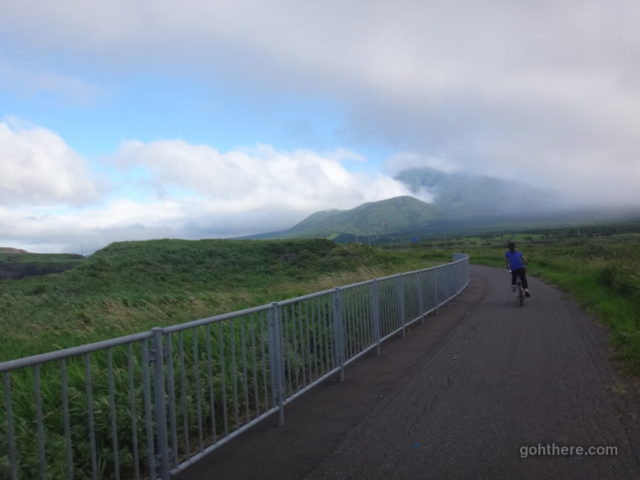 Fujino Park (富士野園地). One of the resting points on the cycle path. A good view here to the sea and also Mount Rishiri.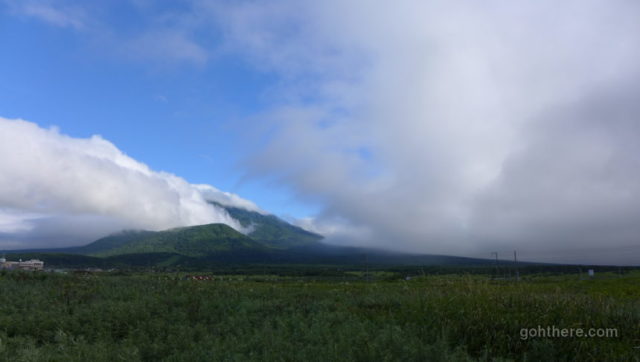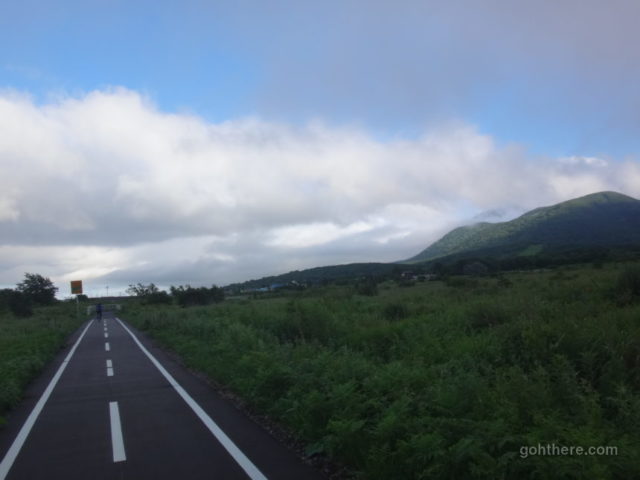 This time we went further east, the eastern end is also about 10 km away, but we were hoping to get to Hime Pond (姫沼) which is about 6 km away.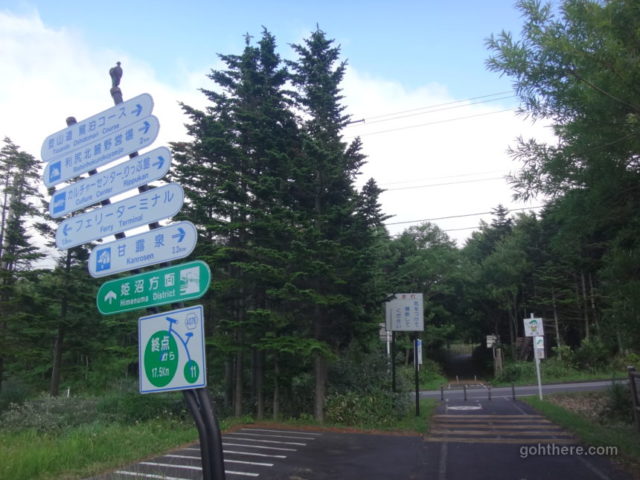 Green sign showing direction to Hime Pond.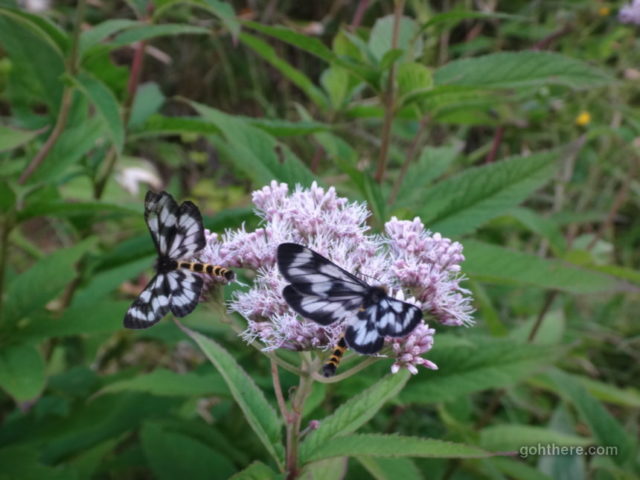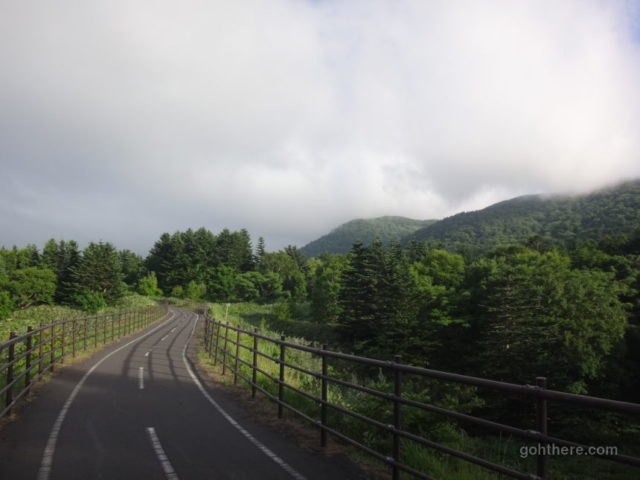 What we didn't know was from that point onwards it was all hill climbing!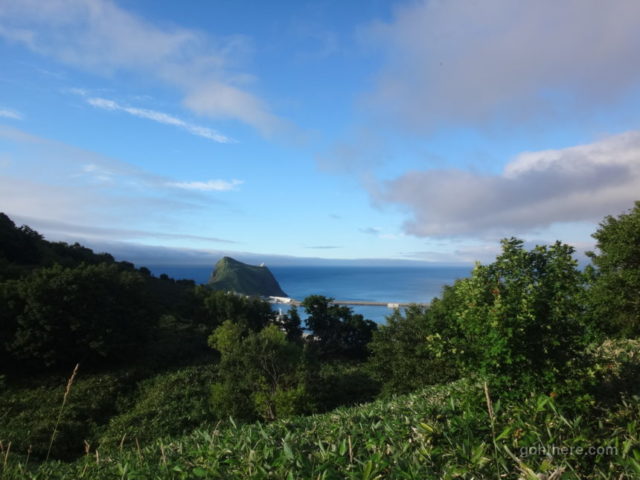 Already above Cape Peshi.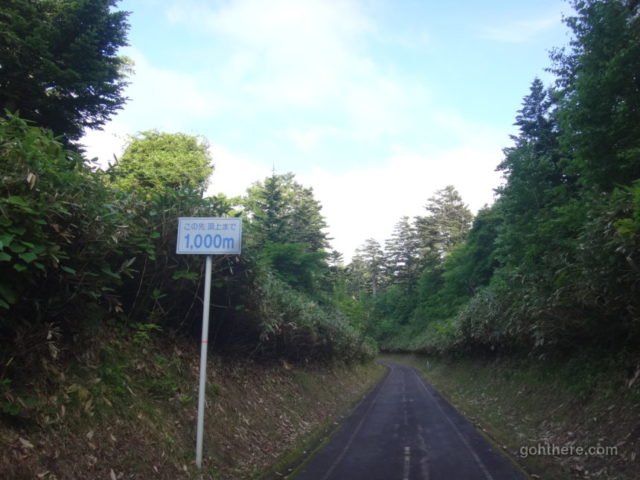 We kept on climbing. Then we saw this sign saying there's still 1 km more to go! Time was also getting a bit late, so we turned back. Possibly we could challenge it again tomorrow morning.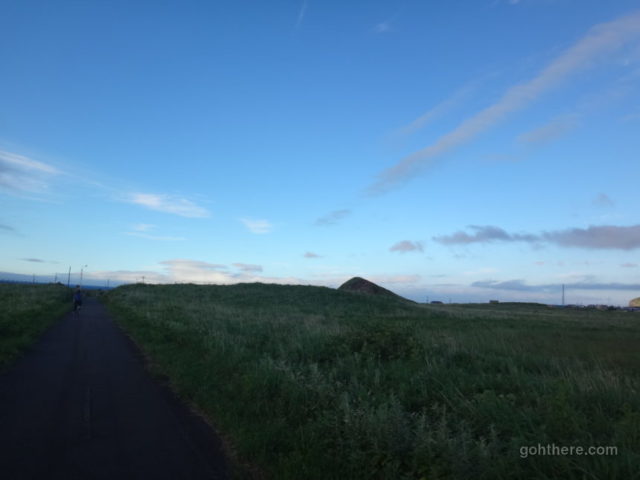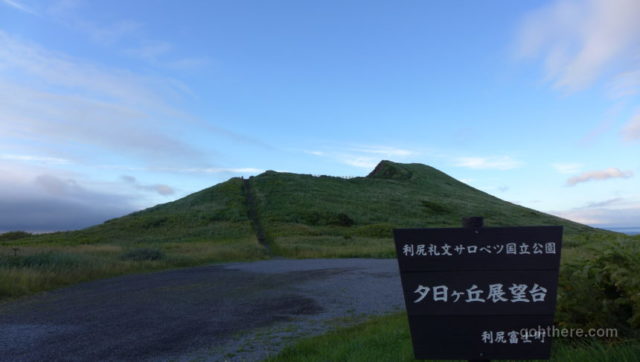 Before heading back to the guesthouse for dinner, we dropped by a few view points by the sea. This is the Sunset Hill Observatory (夕日ヶ丘展望台).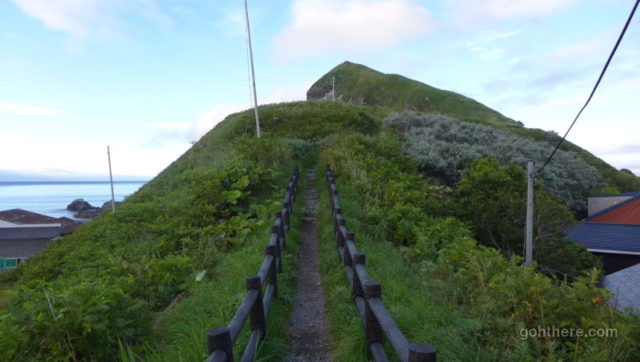 Then we went to Cape Peshi (ペシ岬), the landmark that we saw many times from afar.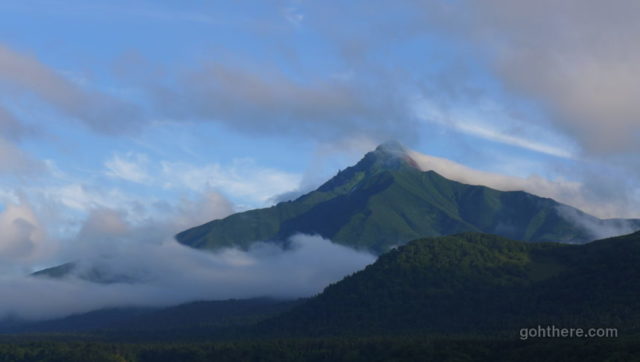 Got a clear view of Mount Rishiri finally!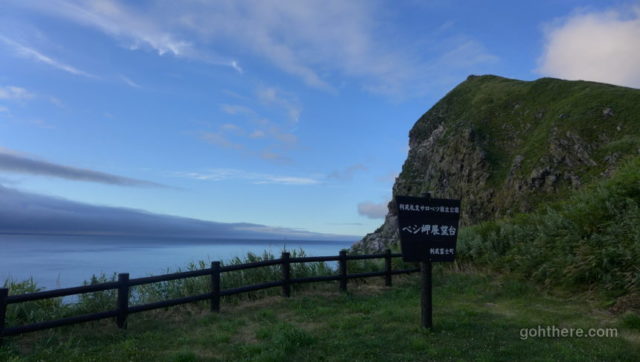 Cape Peshi Observatory (ペシ岬展望台). The path goes up further to the top on the right.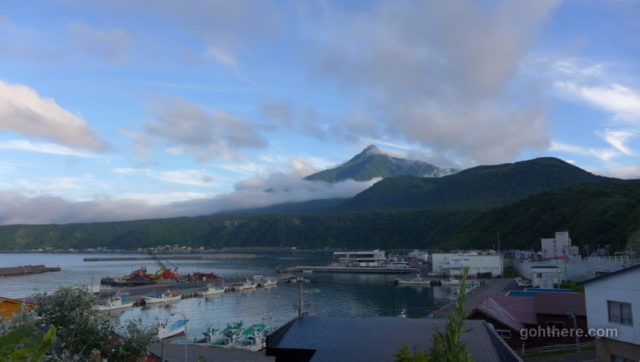 Mount Rishiri (利尻山) and Oshidomari Port (鴛泊港)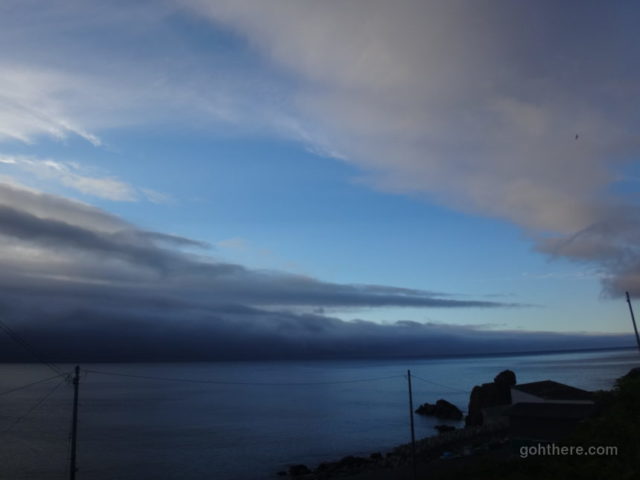 On the west, some pretty ominous clouds gathering…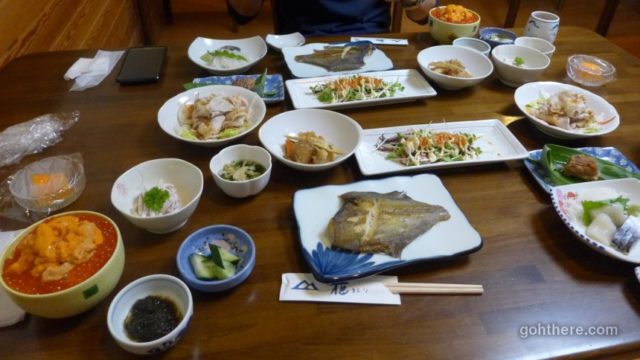 Another seafood feast for dinner. Look at that bowl of sea urchin! It's great for my wife who loves fresh raw seafood (for me, a bit tough!).