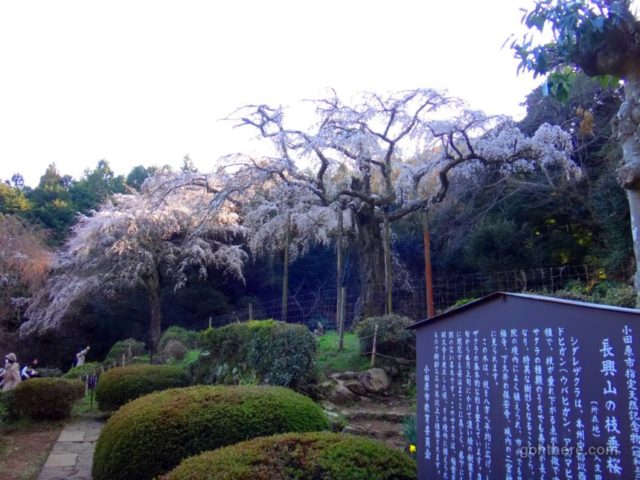 There are still many great places for cherry blossom viewing in Tokyo that I haven't been to yet, but given the sunny spring weather this weekend we were again going somewhere further. Looking southwest in the Kanagawa Prefecture (神奈川県), a popular place for cherry blossom is the the Odawara Castle Park (小田原城址公園). And not far from it is a lesser known spot, at the Chokosanshotaiji Temple (長興山紹太寺), a large weeping cherry tree. Odawara City (小田原市) itself is just 75 minutes by rapid train from Tokyo Station, which is easy for a day trip that doesn't require getting up in the wee hours!
A hidden gem is the Hayakawa (早川) Fish Market which is one stop after Odawara – it's no Tsukiji of course, but it has plenty of reasonably priced eateries offering locally caught seafood. So our first stop was to get lunch at Hayakawa first, and then walk back to Odawara Castle.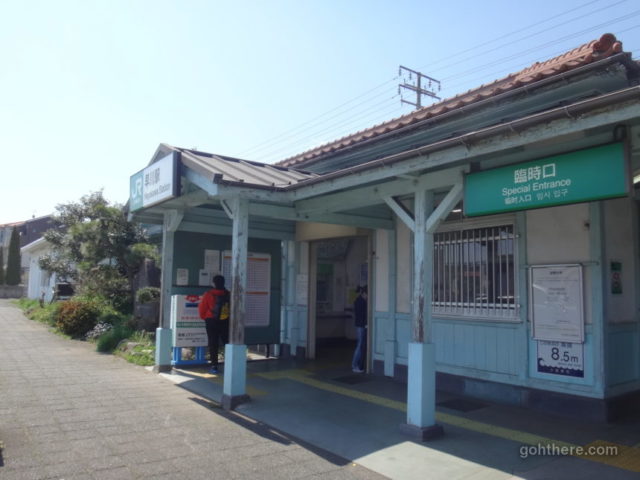 The little building of Hayakawa Station (早川駅). An interesting contrast to Odawara station which is just one stop away but is a large terminal building for multiple train lines.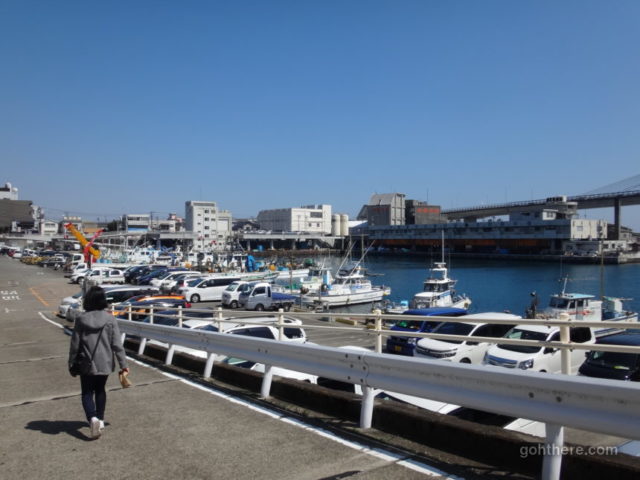 It's just a few minutes walk to the port.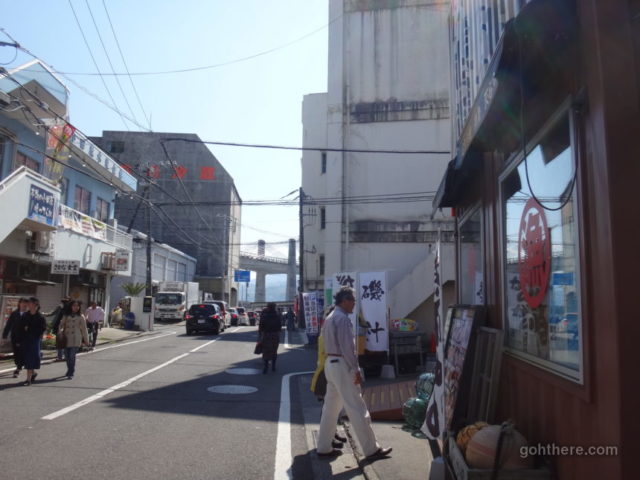 Lots of seafood restaurants in the area.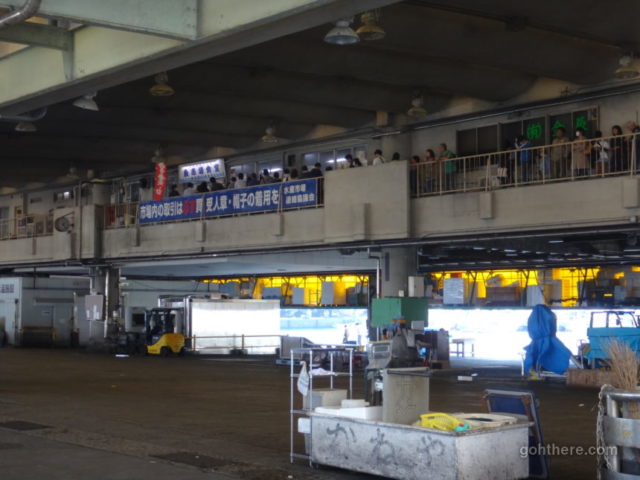 However, people in the know would skip all that outside and head to the dingy-looking fish market building. By this time of the day the market was already cleared, but the eatery on the second floor – literally Fish Market Canteen (魚市場食堂), was still opened until early afternoon.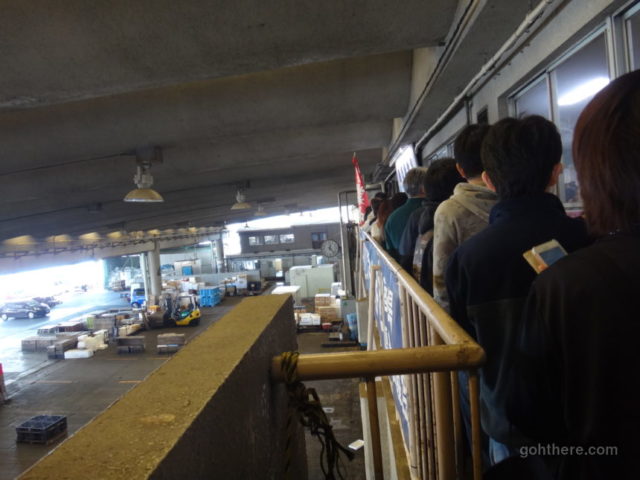 Time was just after noon, and there's a long queue. But this type of place is "eat and get out", so the queue moved pretty quickly.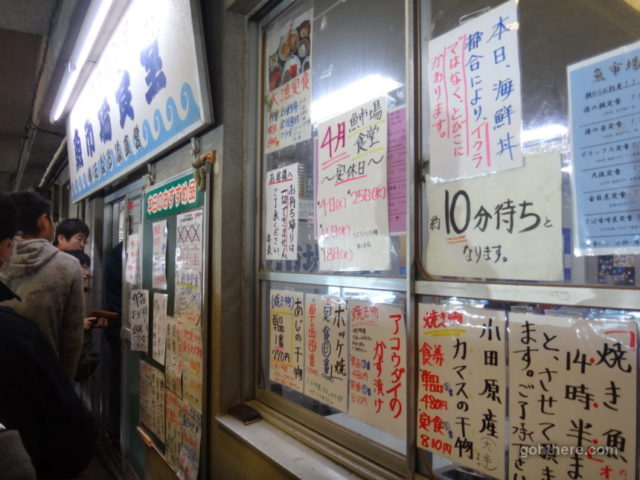 The window was plastered full of menu items. There were lots of choices, and it's better to make up your mind while queueing because there's not much time to choose once you get in.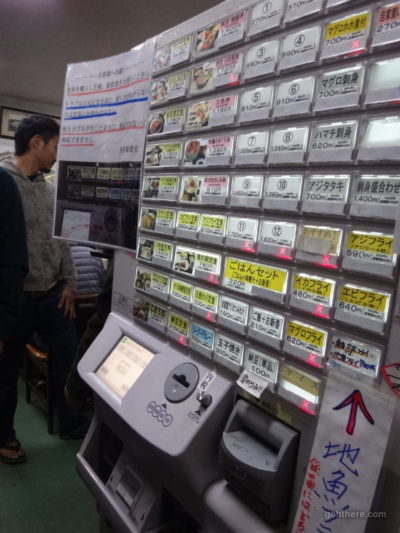 And once in the door we were greeted by this vending machine. The items shown outside were all here, unless it is sold out which is marked with a red cross and it very possible if you come here too late. After paying for the meal tickets here, the staff handed us a number token, and then we had to find our own seats and wait to be called. Canteen style.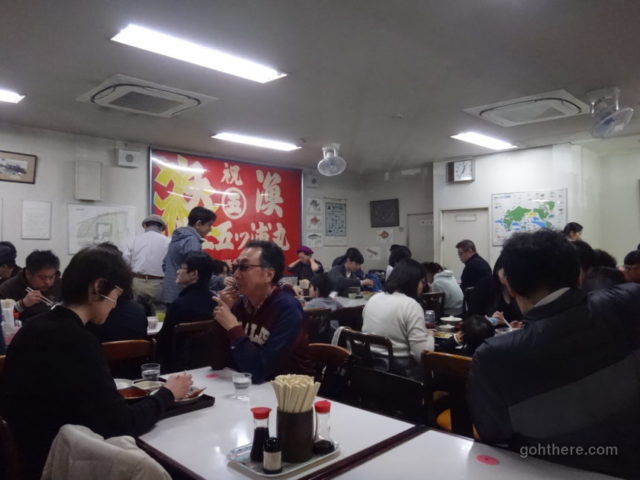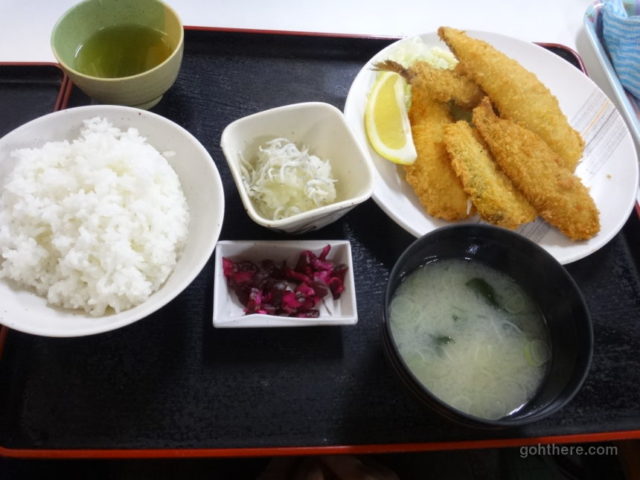 My food arrived! Multiple types of deep fried local fish! Good volume and quality at 1020 yen.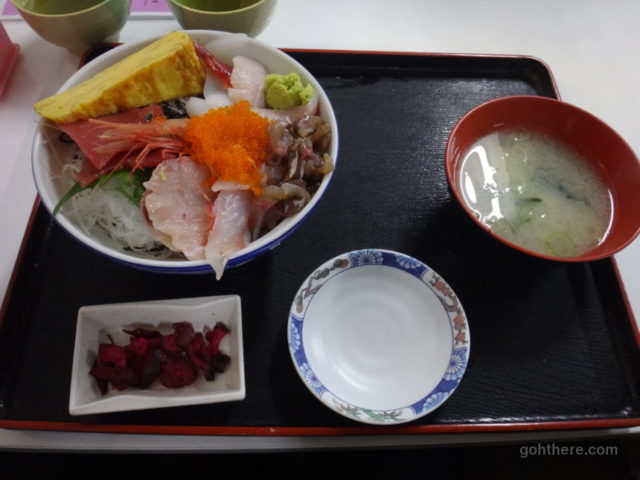 And my wife's seafood bowl, 1400 yen.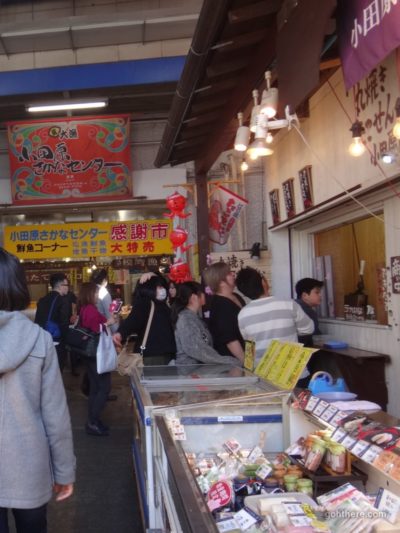 After lunch, we walked around the shops in the port area. This place was Odawara Fish Centre (小田原さかなセンター), but it's pretty disappointing – our local supermarket would have more to see.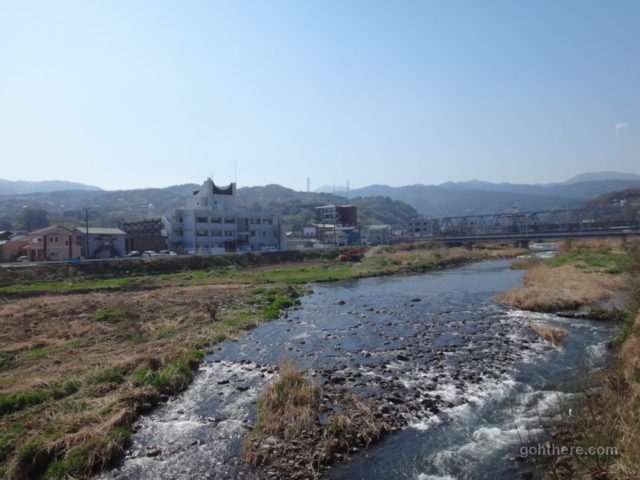 Leaving Hayakawa, we walked towards Odawara Castle. It's short walk less than 2 km.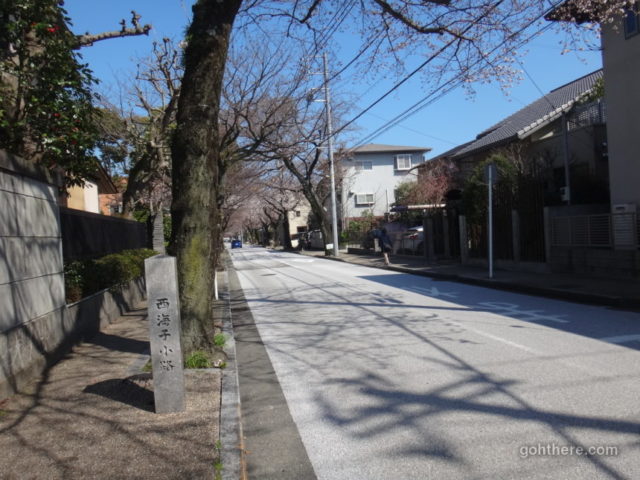 This street (西海子小路) was supposed to be a cherry blossom spot lined with sakura trees, but the blossom hadn't yet started here.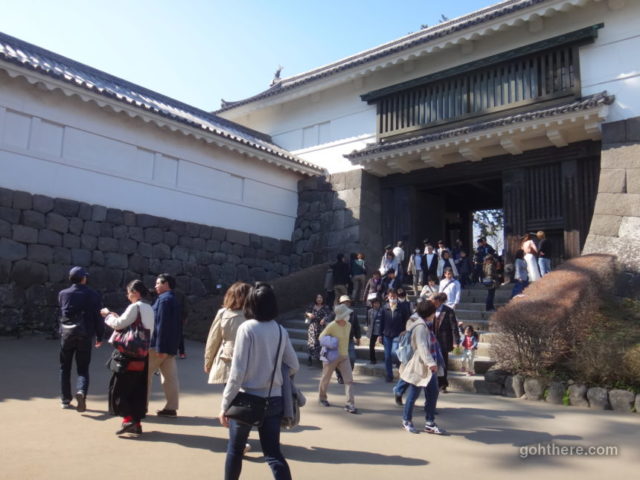 Pretty busy once we were at the Odawara Castle Park.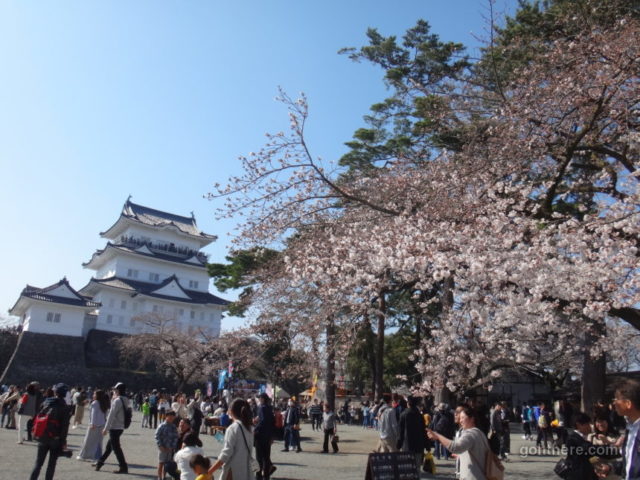 Odawara Castle keep. The cherry blossom also wasn't yet in full bloom here. In Japan this year the blossom time had started around 10 days earlier than normal, but it's difficult to pinpoint the right time for a particular place. Well, it's not too bad that we managed to see at least some flowers.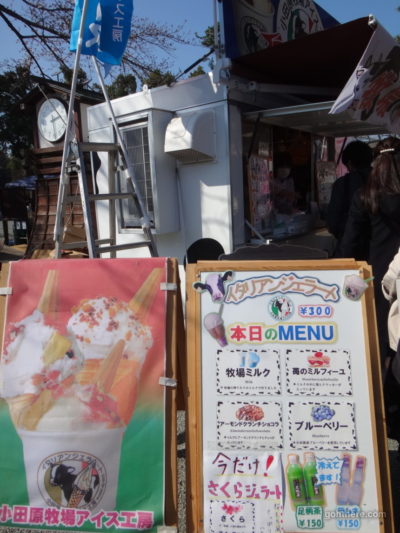 And ice cream van was selling local Odawara farm ice cream. Looked promising, but turned out to be the usual over-sweet variety that we didn't like.
There wasn't much else to see at Odaware Castle Park, so we moved on to the next stop to see the big weeping cherry at the Shotaiji Temple. This type of single large sakura tree is usually quite hard to visit by public transport, but this one fortunately is just 1 km walk from the Iruda Station. From Odawara Station it is just a few stops on the Hakone Tozan line.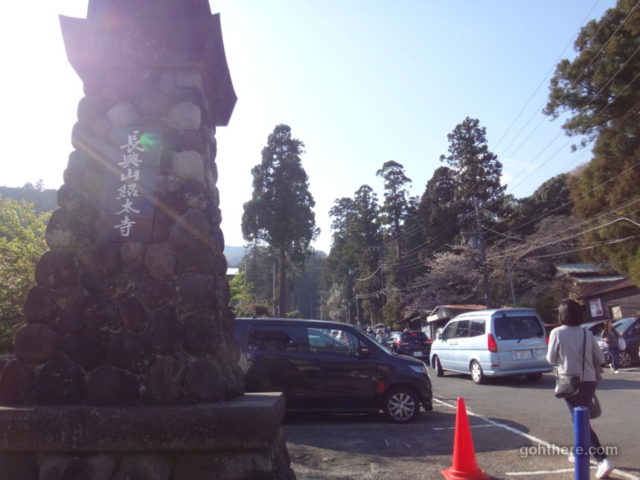 Entrance of the Shotaiji Temple. The weeping cherry is reachable by road, but it's forbidden for visitors. If you come by car, you must park here and walk.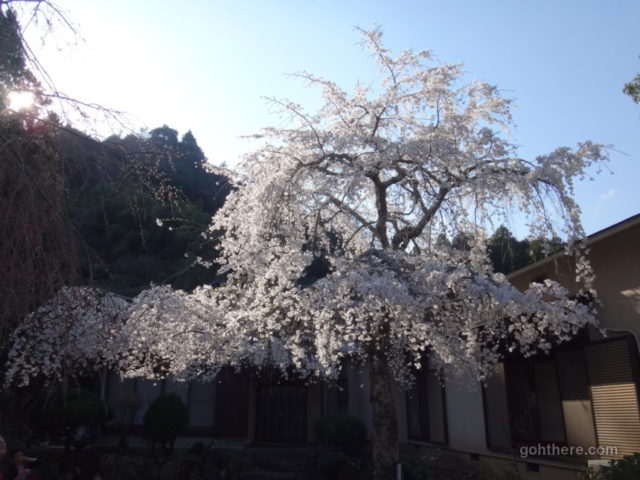 There was one in full bloom near the temple building.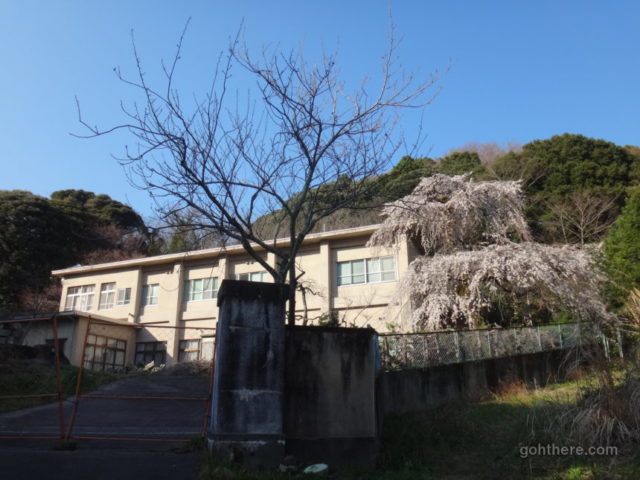 An abandoned school on the way. Two weeping cherries in the back also in full bloom. School year in Japan starts in April, but these two no longer have any new students to greet.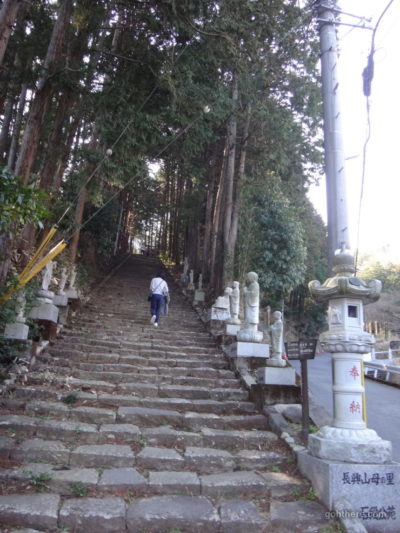 Some long flights of stairs to climb. It's good to do a bit of hiking.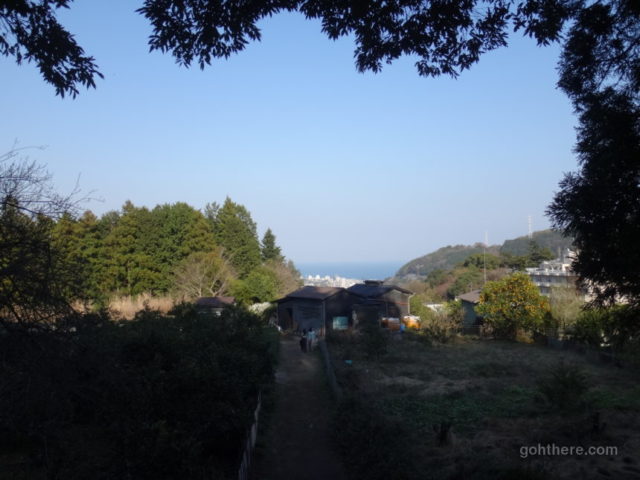 The sea was visible from the hill.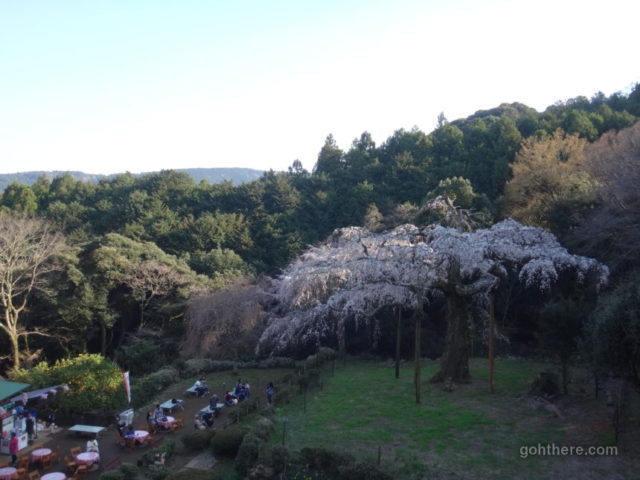 And after another few minutes through the woods, the area opened up and there it was – the large weeping cherry.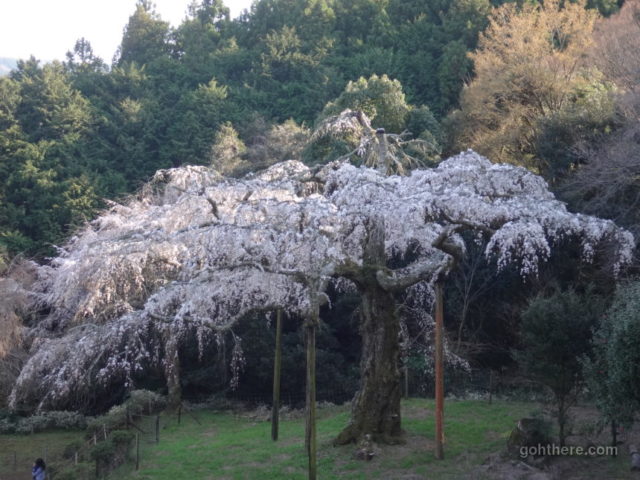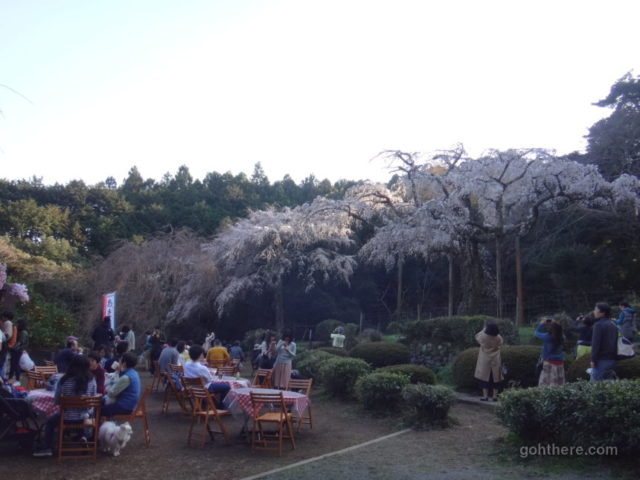 There's a cafe conveniently set up right next to it.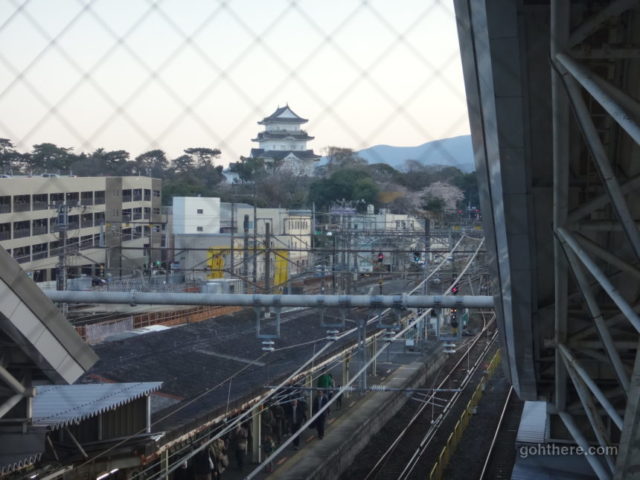 Although the seafood lunch was nice, we struggled to find something good to finish off for dinner here. So we finally headed back to Tokyo for soup curry.
From the train station you could still see the Odawara Castle!