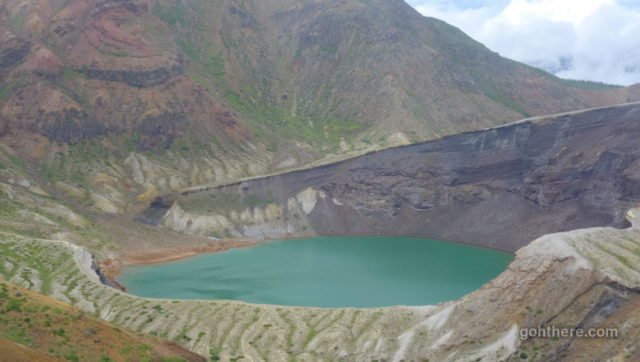 Our sightseeing began today – from Yamaga City we headed towards the prefecture border of Miyagi (宮城県) for Mount Zao (蔵王). Zao is a popular ski resort and its winter "ice monster"  is a famous sight, but it's summer now and instead we were going to see the caldera lake Okama (御釜).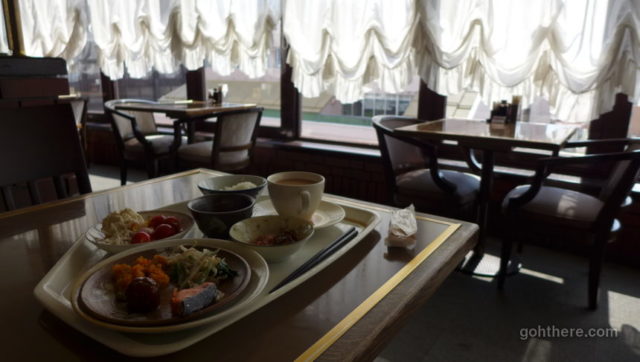 The Washington Hotel (山形七日町ワシントンホテル) we stayed at in Yamagata City was 15 minutes walk from the train station so not exactly convenient, but the breakfast on the top floor restaurant was reasonable.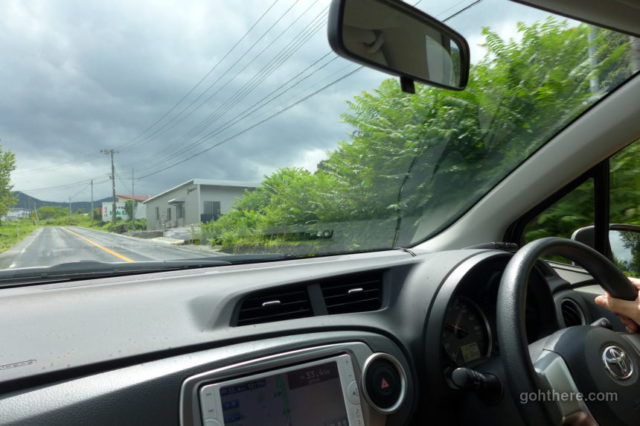 The places we visited today were not well served by public transport, so we booked a rental car just for today. It has been quite a few years since I last drove, but fortunately we made it out of Yamagata City fairly soon and onto quieter country roads.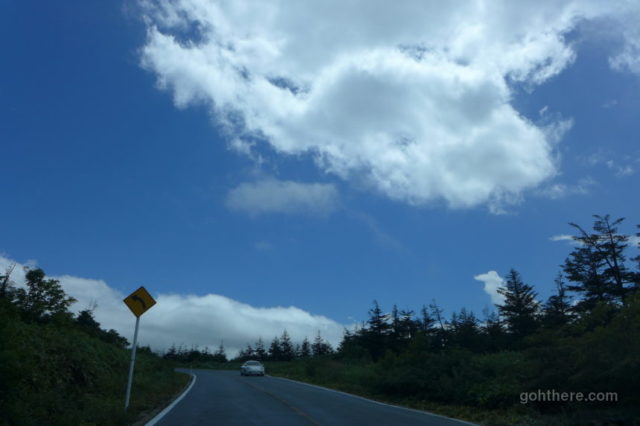 The car doing the hard work of climbing Mount Zao. This was the Zao Skyline road and it was a refreshing drive!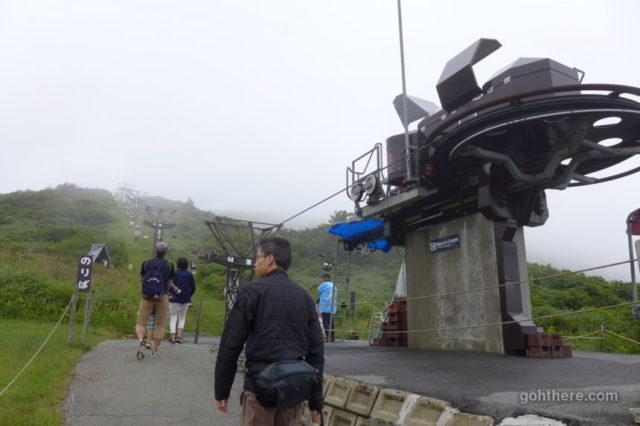 Ski lift in winter, and in summer for visitors going to the top of the mountain to see Okama.
This area straddles the prefecture border of Yamagata and Miyagi. Half way on the ski lift there was a sign indicating the border.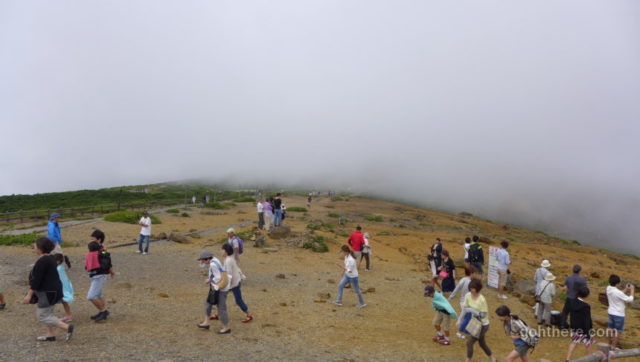 Weather has improved since yesterday, but clouds still lingered around the mountain top.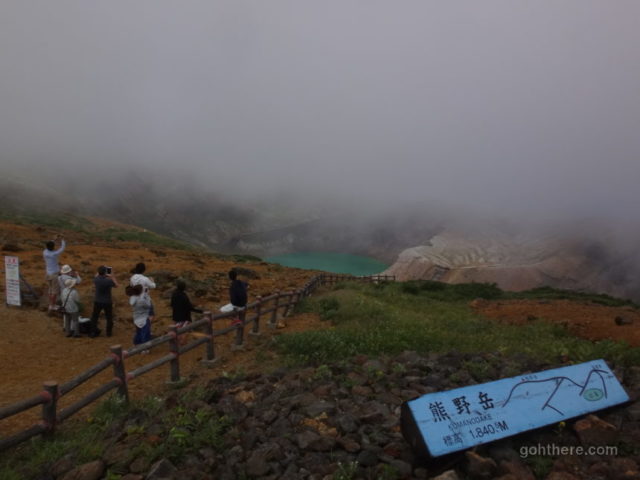 That was Okama! But not very clear… Altitude here was already above 1700 metres.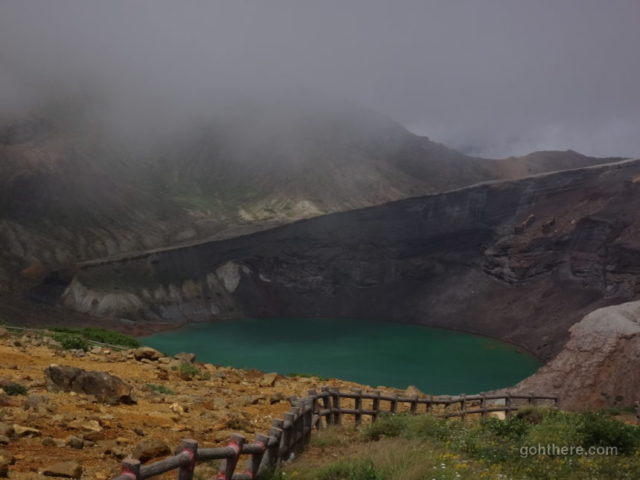 But as the clouds started to clear and we could see the green caldera lake finally.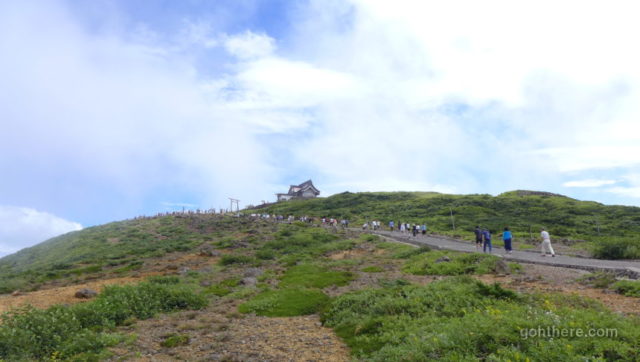 A short climb to the Katsuta-dake (刈田岳) at 1759 metres.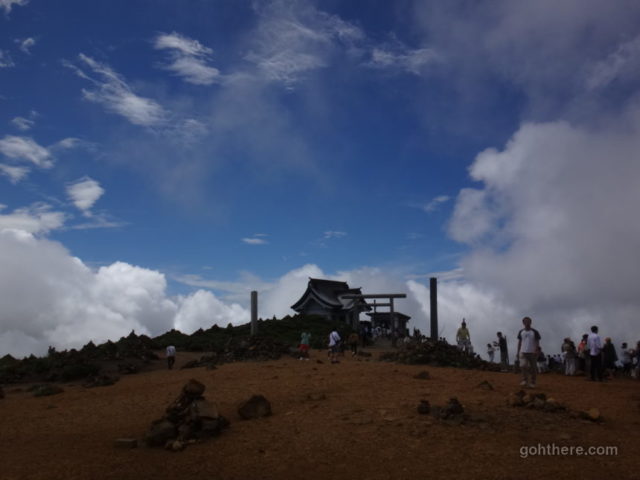 A little stone shrine on the top.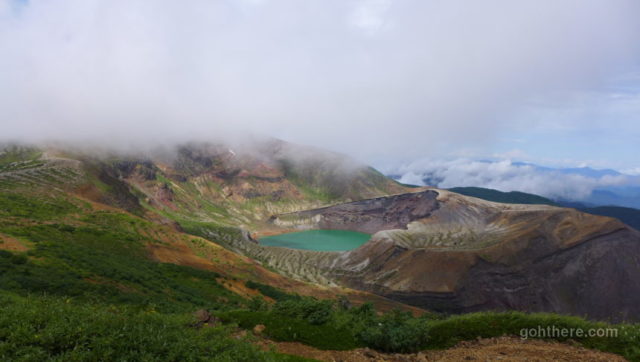 Panoramic view of Okama from Katsuta-dake.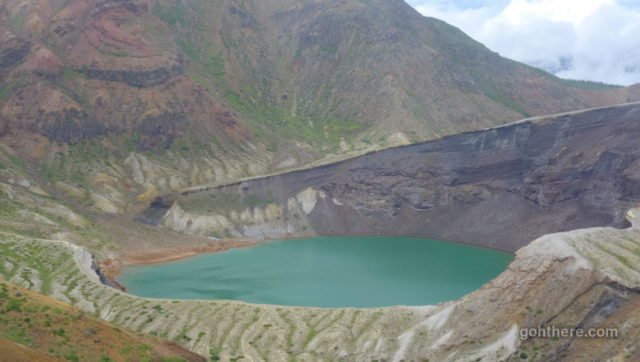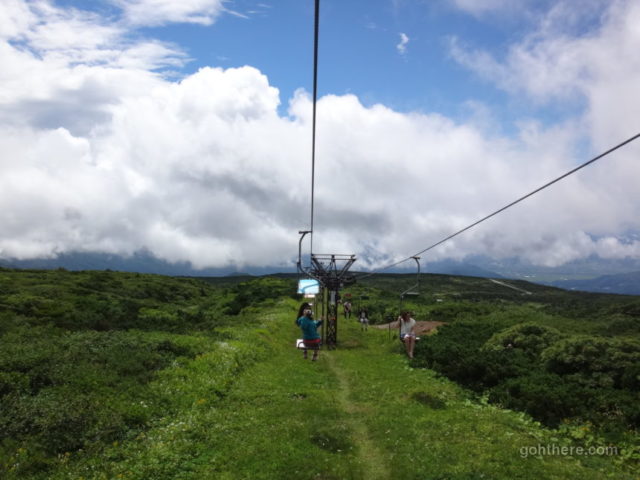 It was fortunate the clouds cleared off and we could finally get a good view. Satisfied, we took the ski lift back to the car park. It's looking like a fine day ahead.