Today was just to get to our starting point of this Northeast Japan / Tohoku (東北) trip – Yamagata City (山形市). Weather forecast was accurate on it being a rainy day and I didn't plan for any sightseeing. We could sleep in and then try out the famous local Yamagata beef (山形牛) for dinner!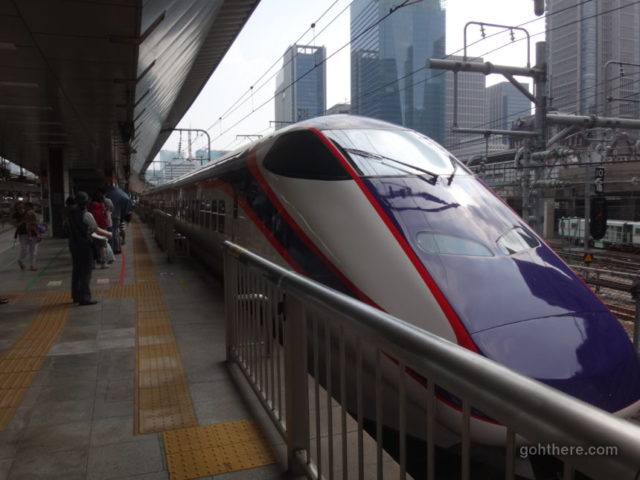 Afternoon departure from Tokyo station. There's direct Shinkansen train terminating at Yamagata City, taking just under 3 hours. Some services on the same line go further to Kanazawa, but those are usually more crowded.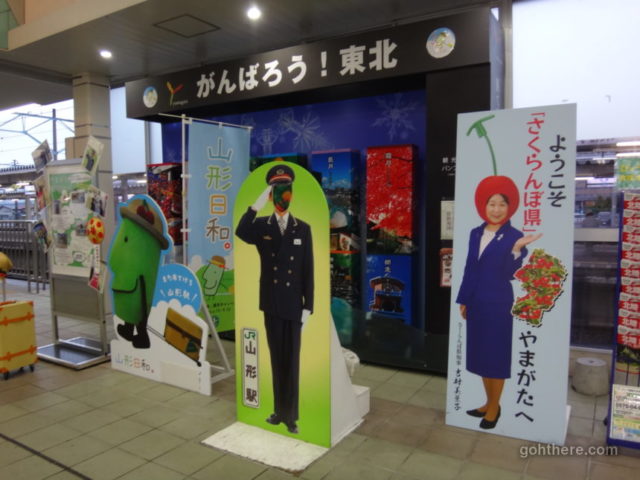 Arriving at Yamagata City and we were in the Tohoku region! Reconstruction of the region is still on-going and you often come across posters and signs with "がんばろう東北!" (Come on Northeast!). Like here at the train station.
And Yagamata prefecture is famous for cherry – it's the largest producer in Japan. Harvesting season is in early summer so it has past, but you're reminded by the prefecture mayor with a cherry head.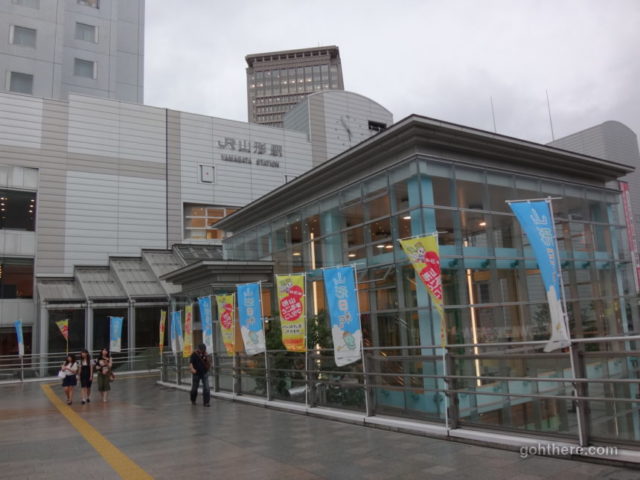 Yamagata JR Station (山形駅)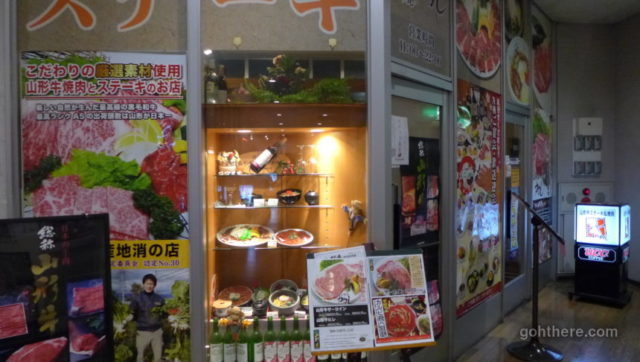 There was a restaurant area near the station. Of course we went for this one – Yamagata beef steak and barbecue Kakashi (山形牛ステーキ&焼肉・かかし).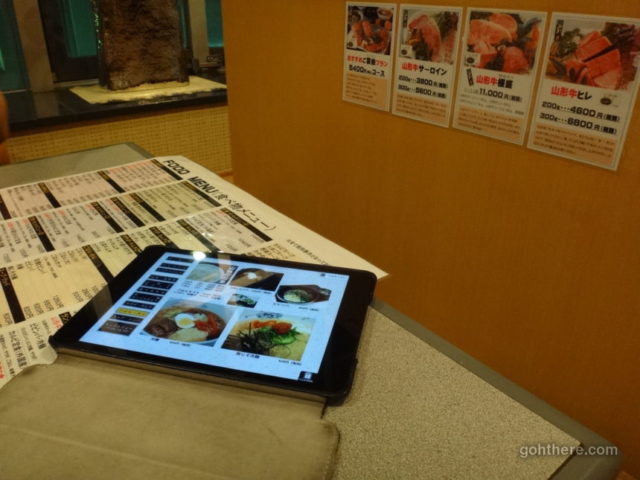 Ordering with a tablet. Pretty advanced.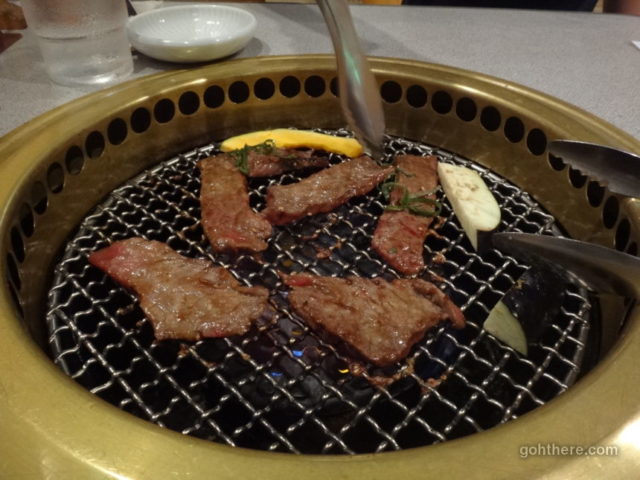 Delicious!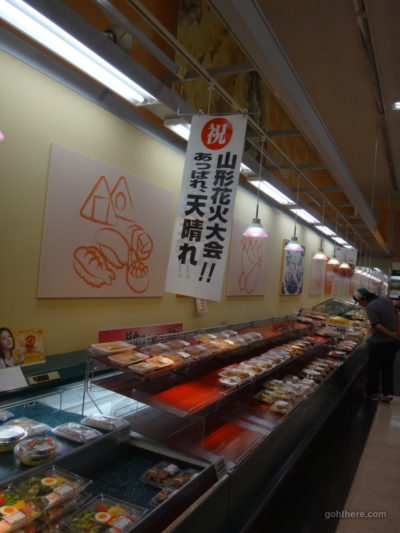 After a good dinner, we went to the supermarket to stock up on some food. There was this sign saying "Yamagata Firework Event – Please have good weather". Hmm.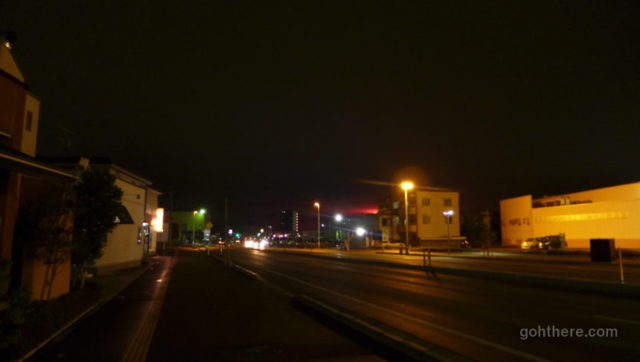 Weather was definitely not great today but at least rain had stopped. We took a walk around town. Indeed there were fireworks!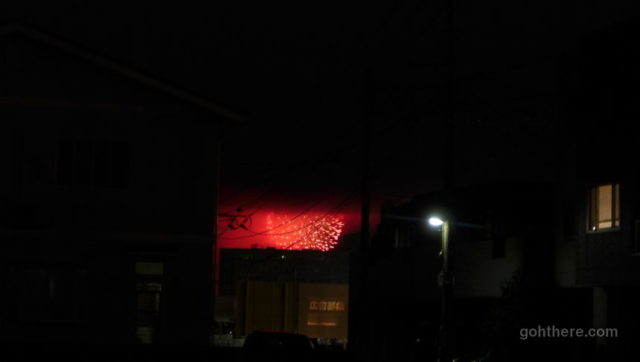 The event location was some way away so we could only catch a few glimpse among buildings. It's a pity the rain clouds still hasn't cleared.