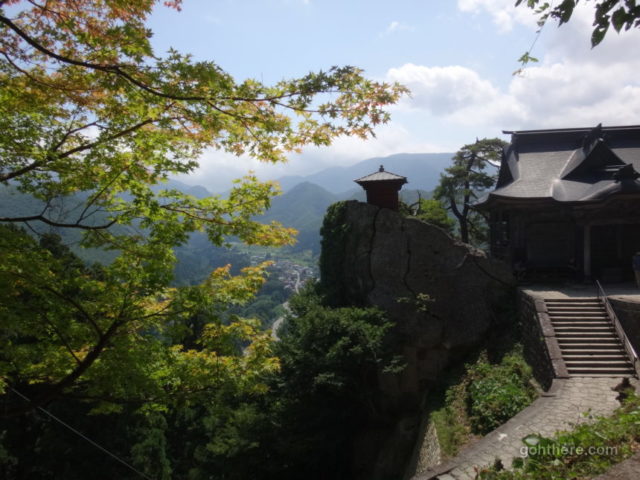 Our destination for the first half of today was Yamadera (山寺). This means returning to Yamagata prefecture (山形県), but it's actually just one hour by train from Sendai (仙台).
Yamadera actually is just a common name for the temple complex Risshakuji (立石寺). Many of buildings were built next to steep rock faces on the hill, which gave it the name literally meaning "mountain temple".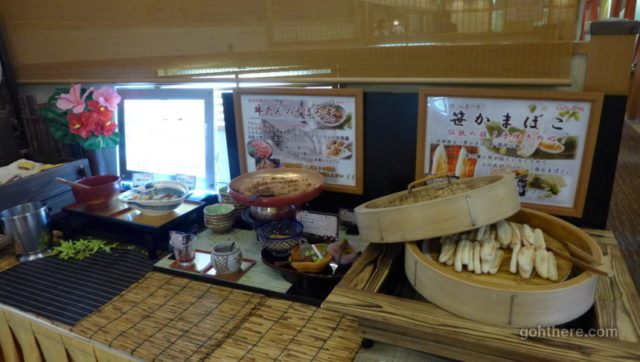 When staying in the city our normal choice of cheap business hotels means not much to expect for breakfast. But this time at Hokke Club (ホテル法華クラブ) in Sendai, the breakfast was amazing. Not only was there a large selection, many of them were local speciality dishes.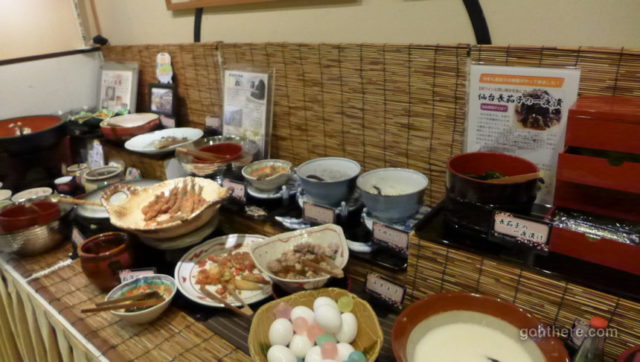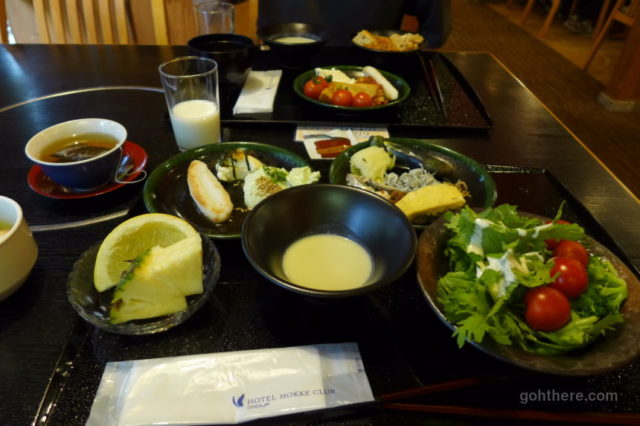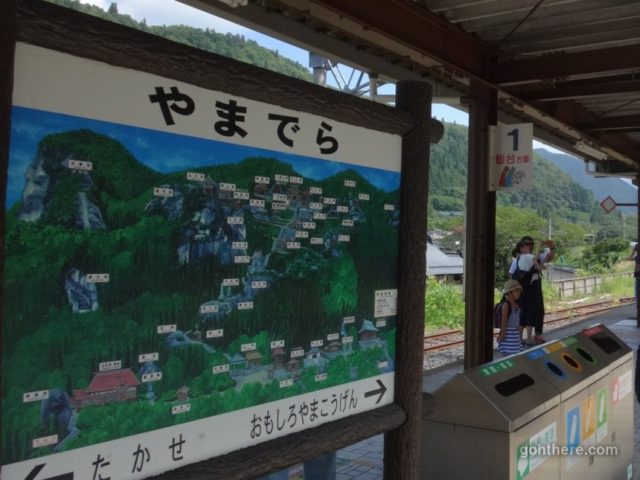 After one hour on the train we were back in Yamagata prefecture to visit the Yamadera Temple. And obviously enough the nearest station to get off is Yamadera.
From the train station you'll have to tackle some stairs to get there, as seen from the map!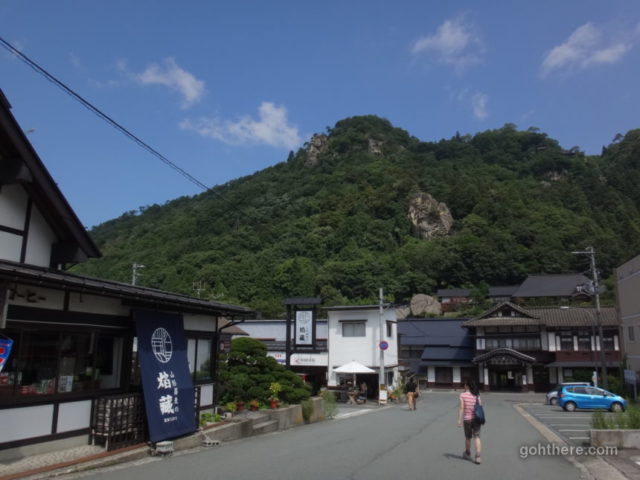 Walking from the station. Yamedera is up the hill ahead.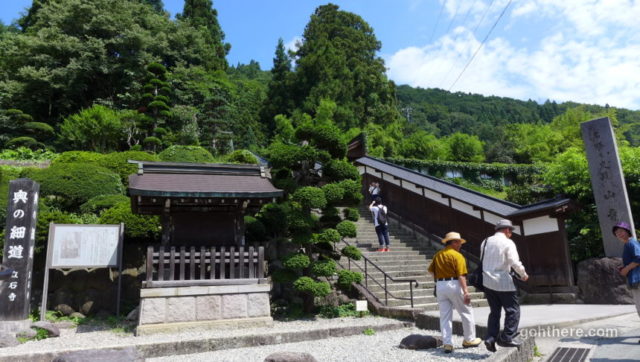 Start of the climb.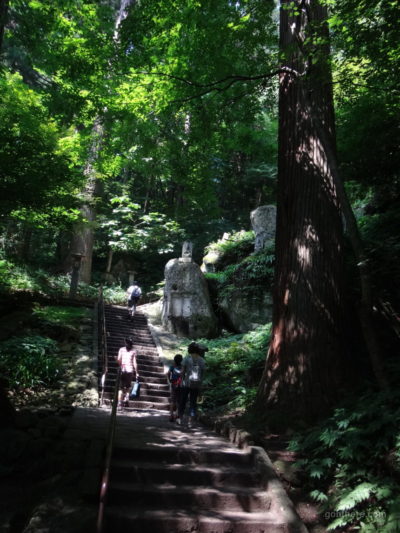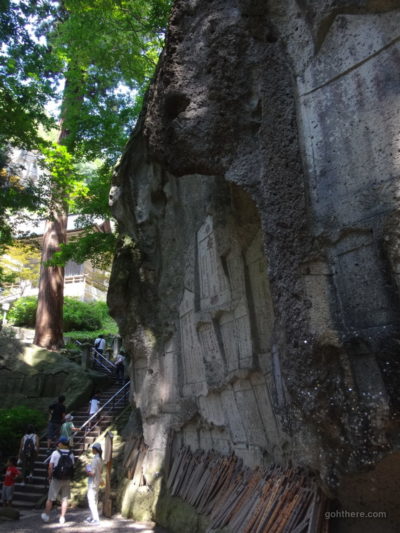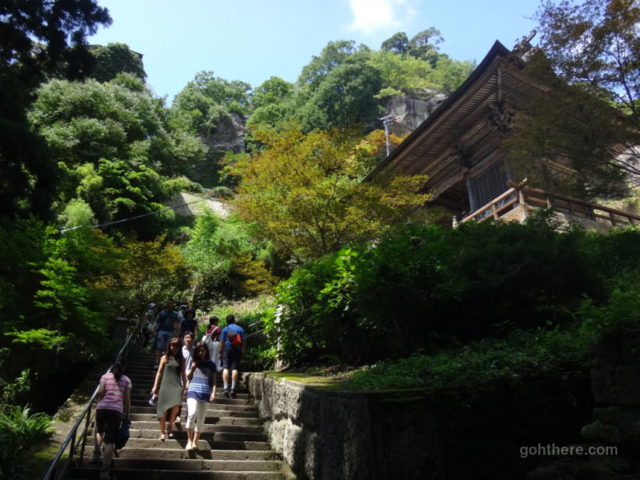 Just over half way is the Nioumon (仁王門) gate on the top right.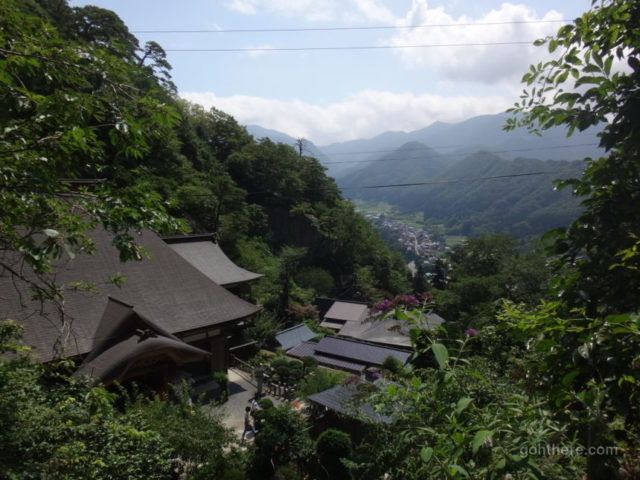 We finally made it all the way up to Okunoin (奥の院). Looking back to the other temple buildings below, all clustered in the middle of the hill.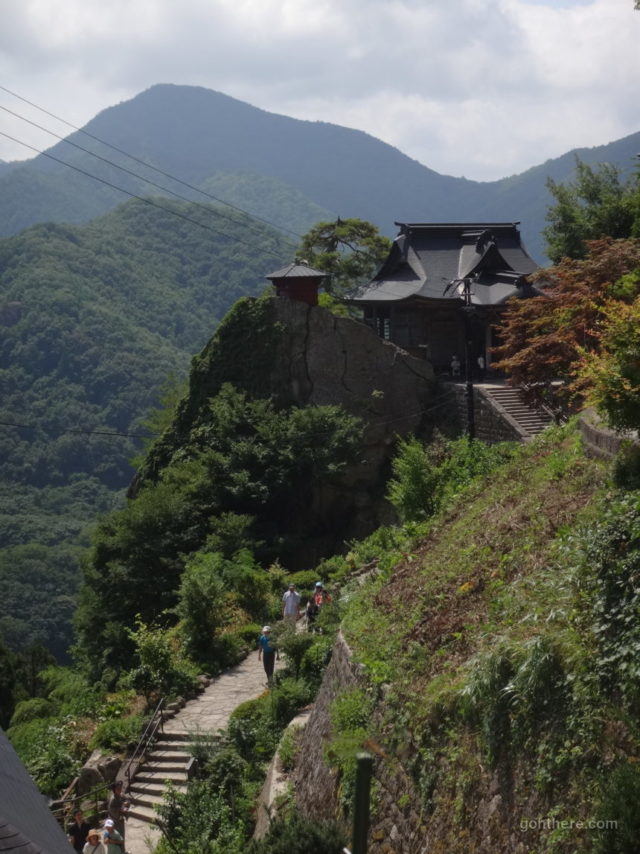 Near the western end of the complex, these two buildings perched on top of the cliff are often considered the signature view of Yamadera.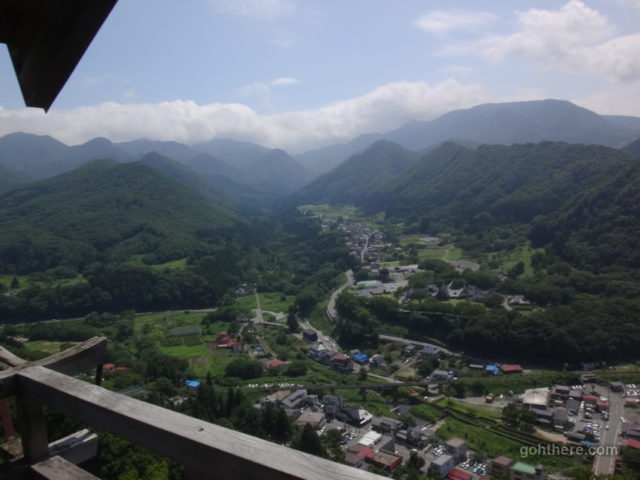 And just next to them is another building where you can get an excellent view of the valley below. The train station we came from is just on the right.
We then went back down to catch a train back. But before that, an ice-cream first at one of the shops to replenish our energy from the climb!