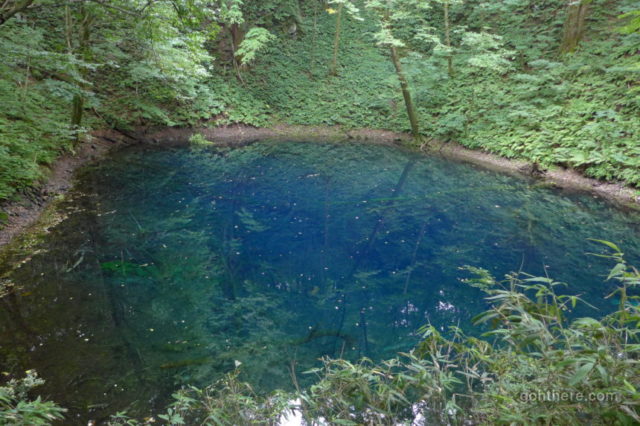 Shirakami-Sanchi (白神山地) refers to the mountain area in the southwest of Aomori prefecture (青森県). Part of it is a designated World Heritage natural site for the unspoiled woodland. For the outdoor-inclined, there's no shortage of hiking opportunities, but we would only go for a short visit to one of the highlights, Aoike (青池), meaning "blue pond", which is the most famous of the Juniko (literally "twelve lakes") (十二湖).
It would be another long drive today (longest on this trip), going 90 km from Hirosaki (弘前市) to Shirakami-Sanchi, and then 150 km to our accommodation tonight near Lake Tazawa (田沢湖).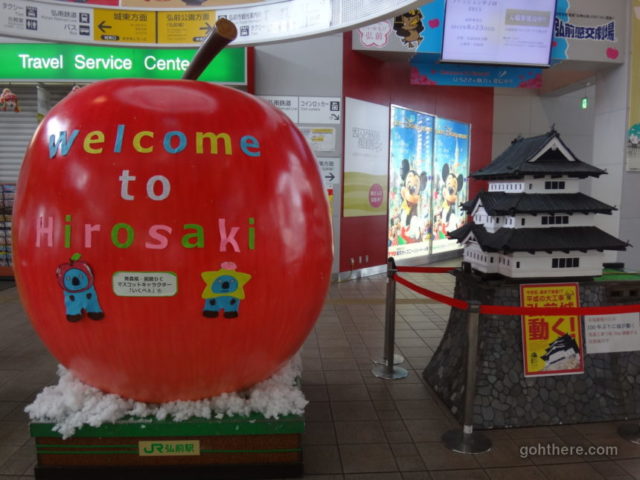 We really didn't have much time to spend in Hirosaki City apart from the Apple Park yesterday. The Hirosaki Castle (弘前城) is an important historical site as being one of the twelve original castles in Japan (i.e. not a reconstruction), and is famous for its beauty in the cherry blossom season. This time we saw the little model in the Hirosaki JR station. We'd have to visit the real thing another time.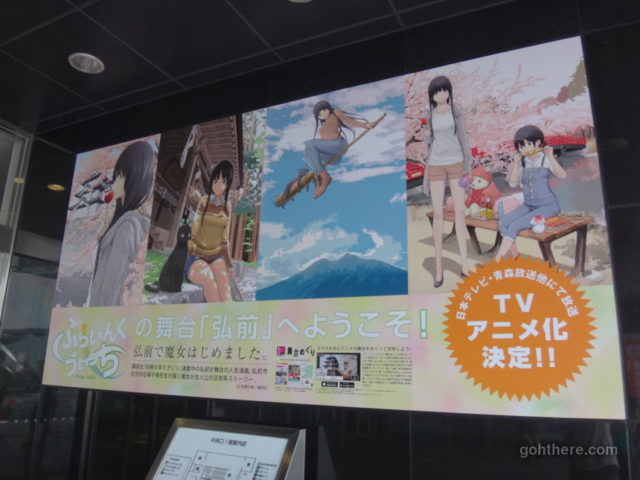 Outside the station building, a promotional poster for an anime with Hirosaki as its setting. Mount Iwaki can be seen in one of the drawings.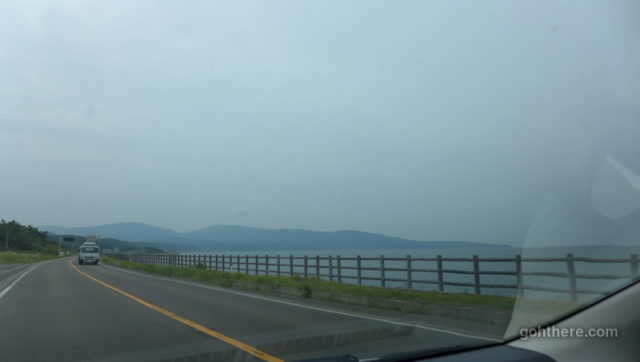 Shirakami-Sanchi is almost directly to the west of Hirosaki, but in between is the highlands so we had to go around by heading north first then follow the west coast down and approach it from the west. It's an enjoyable drive mostly along the sea on National Route 101.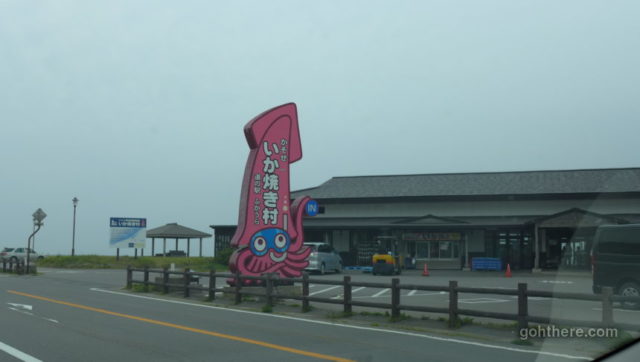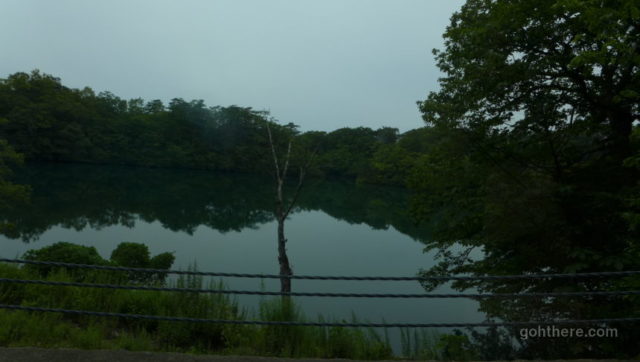 After just over 2 hours we reached the Juniko train station (十二湖駅) which is the point to turn inland. From there it's 4 km to the Juniko Visitor Centre and a car park. The road goes by a few of the Juniko lakes. This one was the O-ike (王池).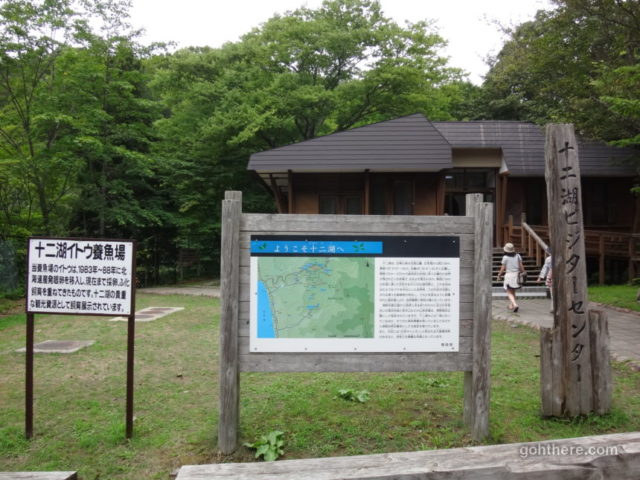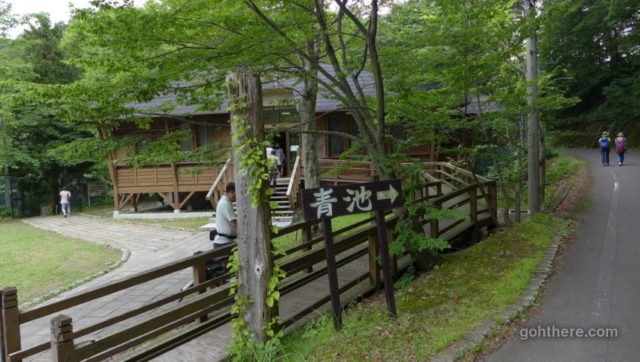 The car park near the visitor centre is free, but to get to the goal Aoike (as signposted here) there is another 2 km to walk. There is another car park which is closer but is not free. Since we could afford the time, it's better to walk and as there are a few other lakes and ponds along the way.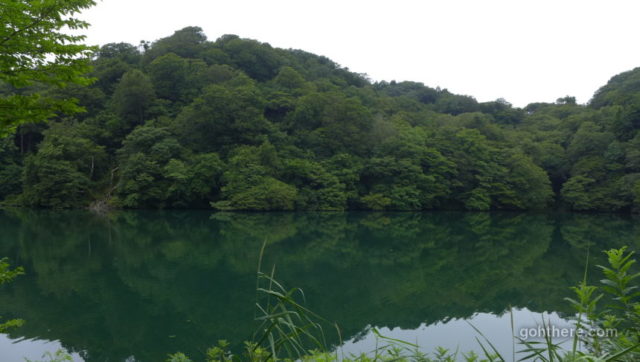 Ochiguchi-no-ike (落口の池)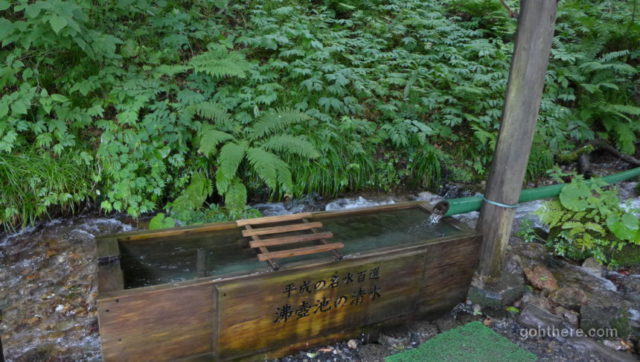 Clear water directed from the pond Wakitsubo-ike (沸壺池).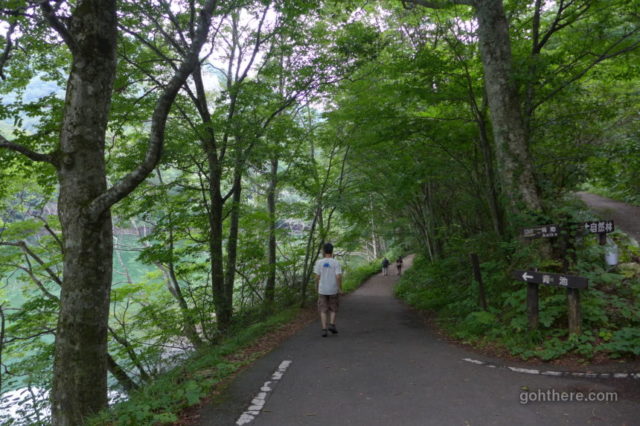 Walking past another pond – Keitobano-ike (鶏頭場の池).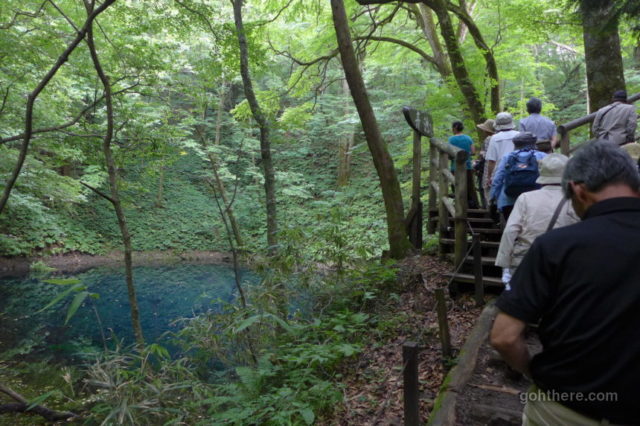 Unfortunately, a tour group also just arrived as we got to the Aoike. It's a famous tourist spot, you'd have to bear with the crowd.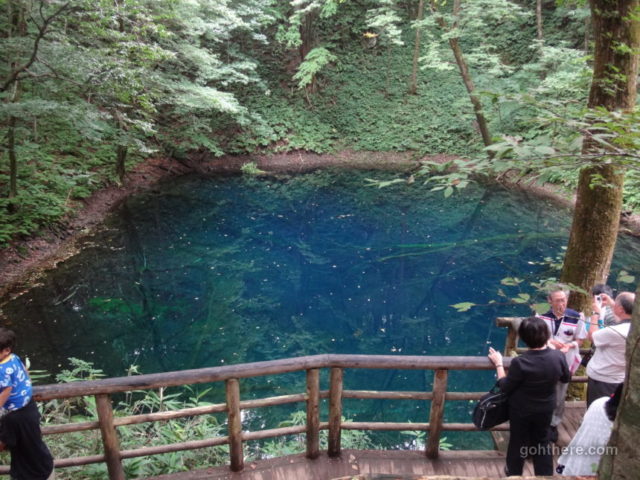 Aoike (青池). Just as its name, the water is a fascinating blue.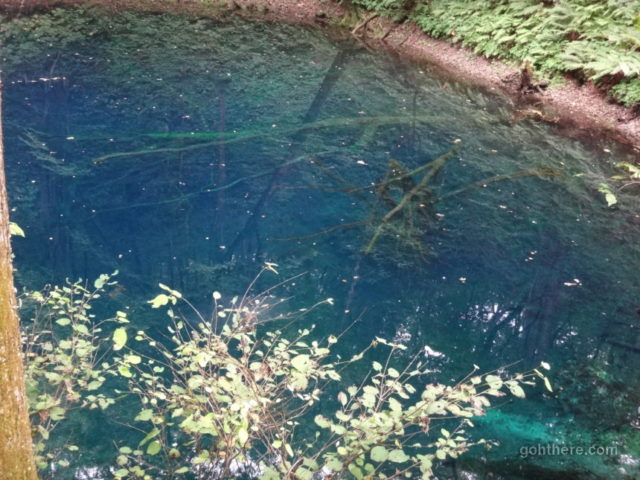 The fallen branches were still clearly visible in the blue water.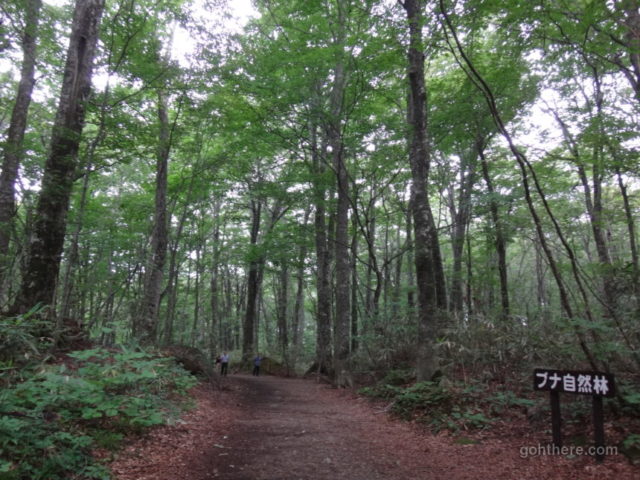 After admiring Aoike, instead of going back the same way, we took a short walk on a trail through the woods which loops back to the road.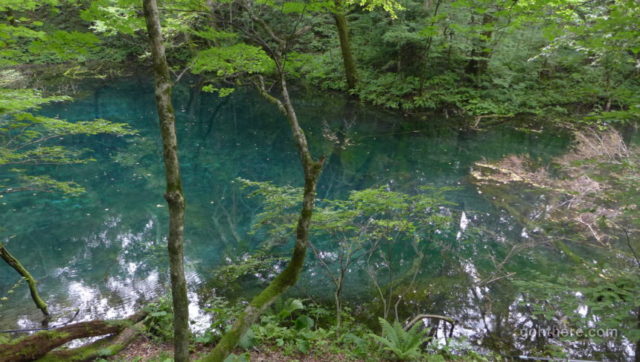 And on the way we came across the source of the water we saw earlier – this was the Wakitsubo-ike (沸壺池). The water was very clear but compared to the Aoike's its colour was greenish blue.