Leaving Cape Shiriya (尻屋崎), we made a u-turn back to the south. There's quite a long drive ahead – over 200km. The plan was to visit Mount Iwaki (岩木山) – about 190 km to the base – going past Aomori City (青森市), Hirosaki City (弘前市), and then 10 km uphill on the Tsugaru Iwaki Skyline (津軽岩木スカイライン), where a lift brings visitors near the summit. Oh yes, and then getting back to Hirosaki City for tonight's hotel, another 30 km drive. How far could we make it?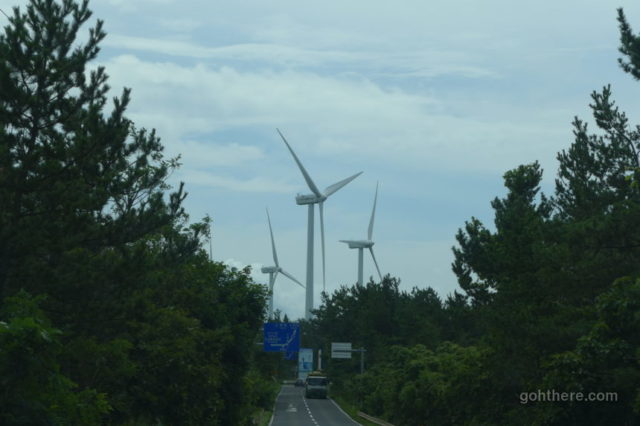 We pretty went along the same Ominato train line (大湊線) we came by yesterday morning. We met these wind turbines before!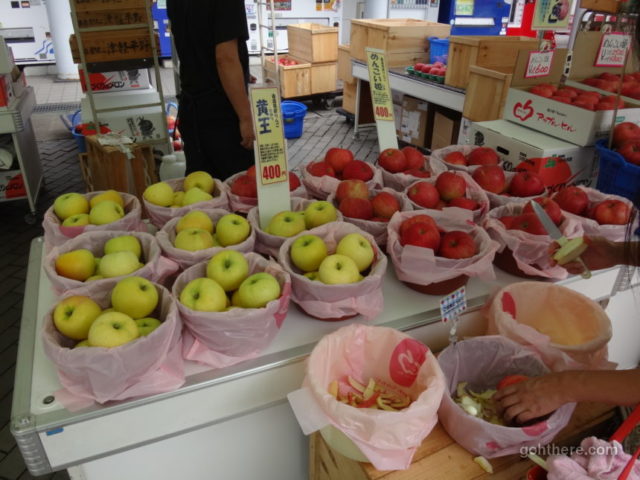 After driving for 3 hours straight, we took a break for lunch at the Apple Hill service area (道の駅浪岡アップルヒル). It's quite a large place, with a restaurant, vegetable market and souvenir shop. Of course we found plenty of Aomori's famous apples and apple related products.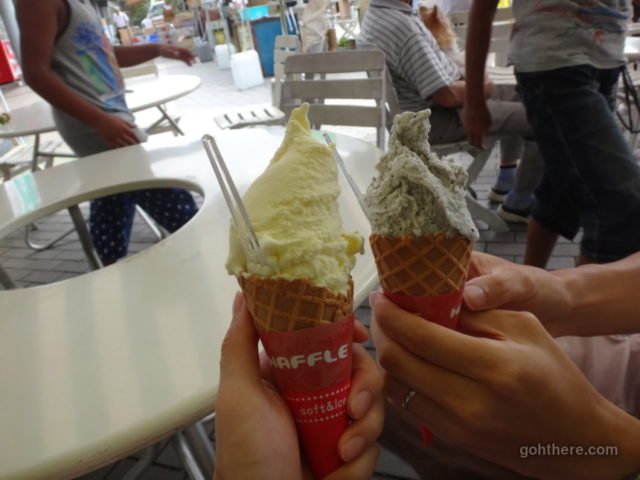 Gelato made from Aomori's local milk.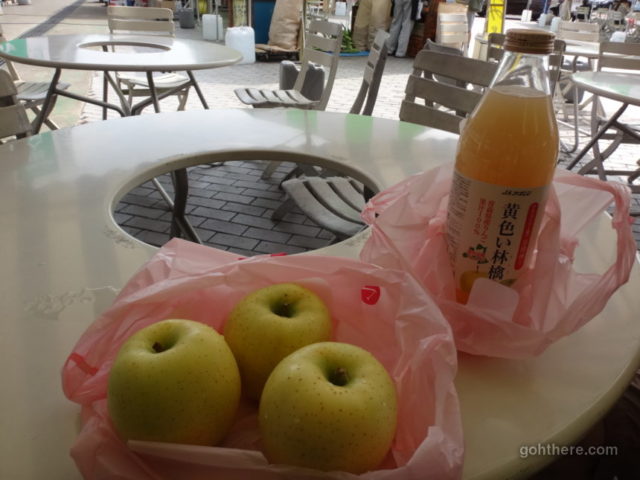 Apples, pure apple juice and (not pictured) apple pie.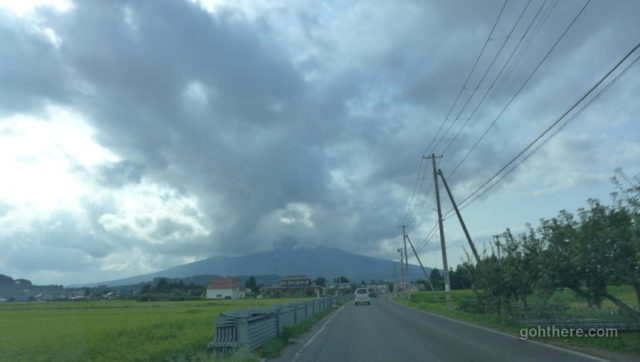 Mount Iwaki finally in sight, but it looked worrying with its summit shrouded in dark clouds.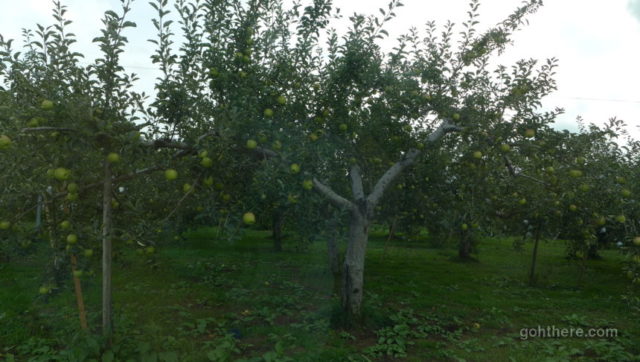 Lots of apple tree fields along the way.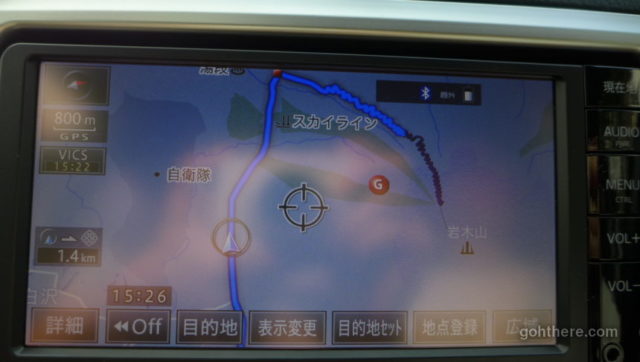 Car sat-nav screen showing the wiggly turns up Mount Iwaki. (69 curves in total!)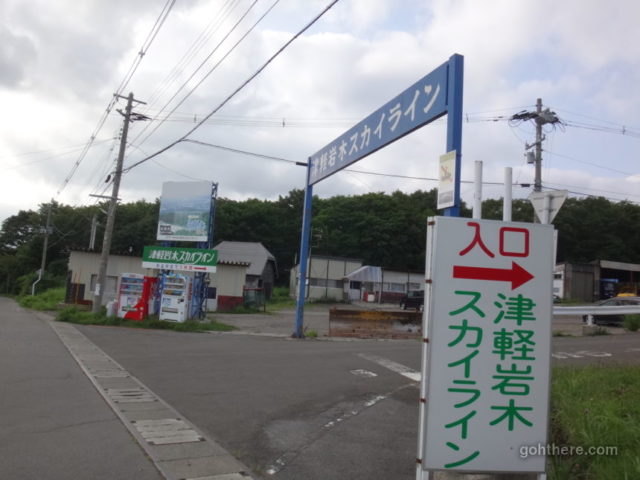 Turning right from the Prefecture Route 3, another 1 km is the toll booth for the Tsugaru Iwaki Skyline road. The sky around the summit still looking dark, and expectedly, the staff told us it's not worth going up there as it's completely in the clouds and we wouldn't see anything. Couldn't go against the weather…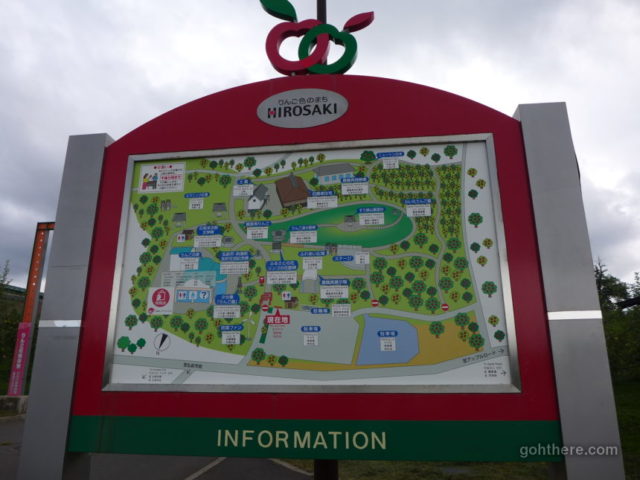 It's still before 4 pm. With some time to spare before the evening, we visited the Hirosaki Apple Park (弘前市りんご公園) instead, just to build on the "Aomori apple" theme.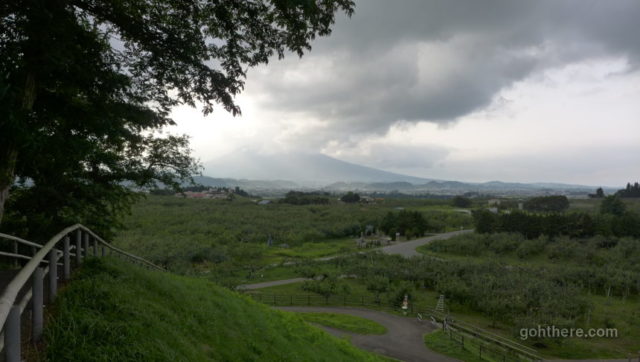 Nothing too surprising here – it's really just a park with various types of apple trees. But it's good for a leisurely walk.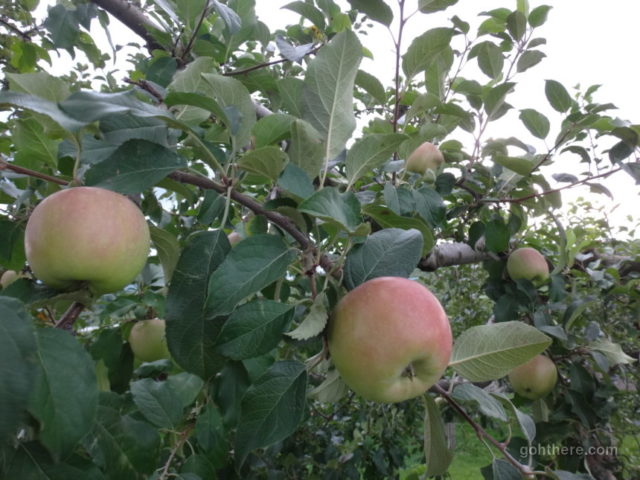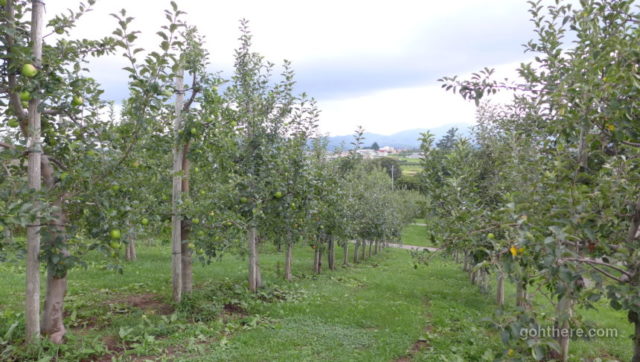 Rows of apple trees.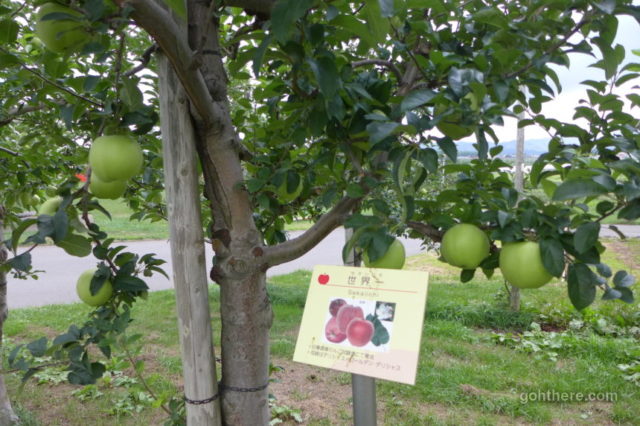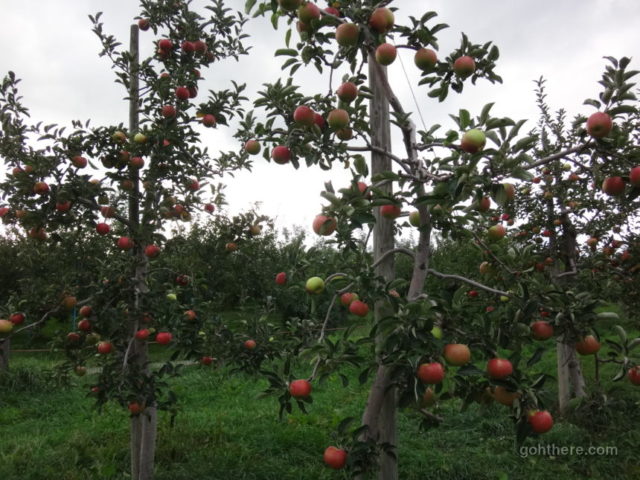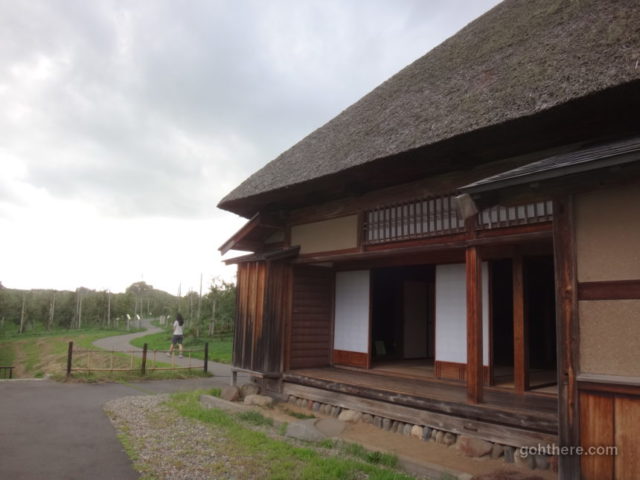 A traditional farmhouse.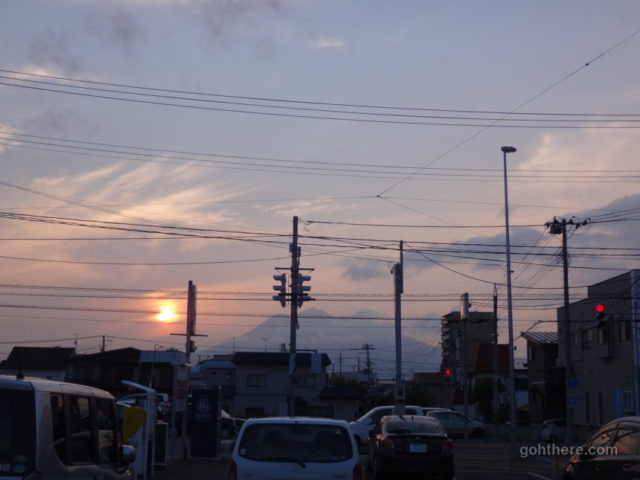 It was a long day of driving and we headed back to the hotel in Hirosaki City. And by the time of sunset, the clouds around Mount Iwaki were all cleared!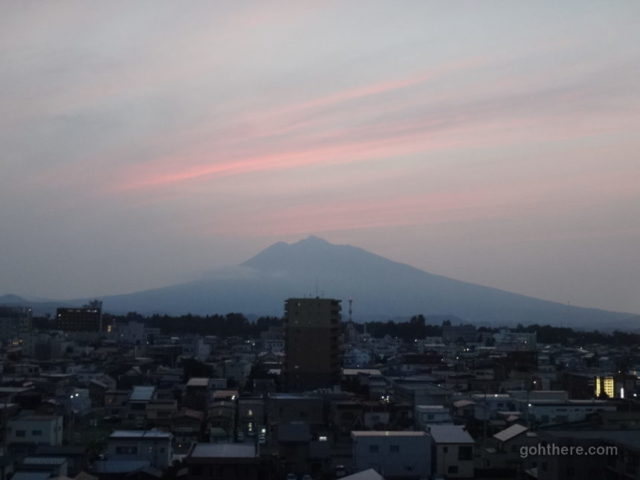 Taken from the hotel floor at Hirosaki Plaza Hotel. Almost clear sky at dusk.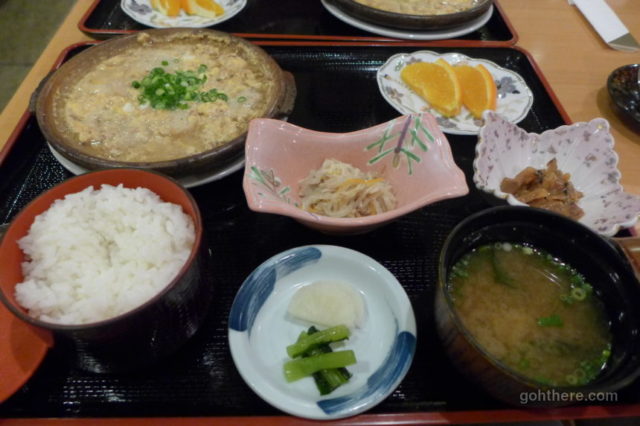 A bit tired to head out to look for dinner, we found the hotel restaurant offered the local dish Kaiyaki-miso (貝焼き味噌) (scallop cooked in miso sauce heated on a shell) and we just went for it. Turned out we made a good choice.