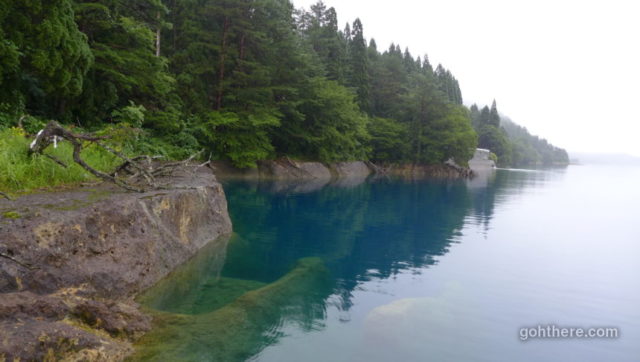 Final day of the trip, the main event would be the Omagari Fireworks (大曲の花火), but before going there, we would take a look around Lake Tazawa (田沢湖) and Kakunodate (角館).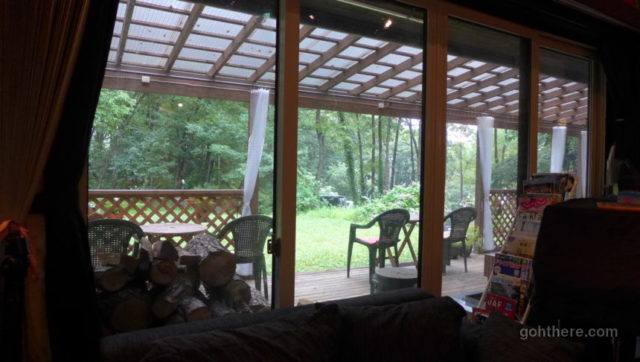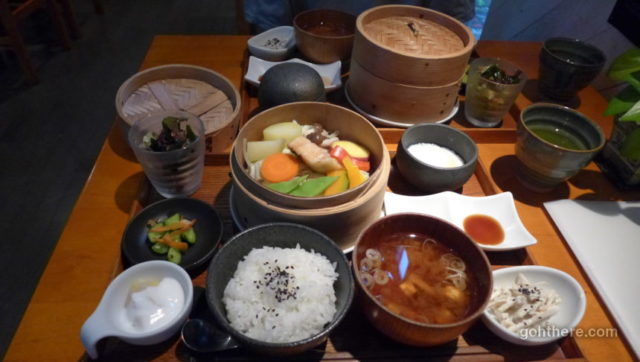 Breakfast at That Sound's Good.
Rain started yesterday and still not looking to relent, and it's worrying how it would affect the fireworks later today. We put on all our outdoor rain-gear and as we departed, the owner couple commented we were well-prepared for the event.
Lake Tazawa (田沢湖)
Lake Tazawa (or Tazawa-ko) is the deepest lake in Japan, but what's worth checking out for sight-seeing is its beautiful colours, thanks to the exceptionally clear water.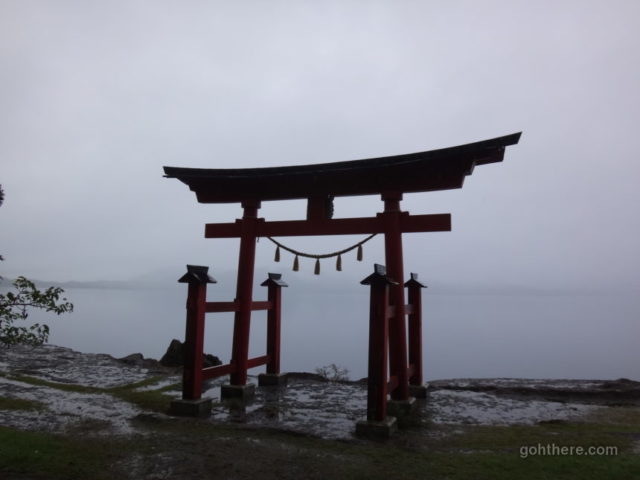 Given the weather, we could hardly make out the other side of the lake. But just opposite the Gozanoishi shrine (御座石神社), next to the Torii gate right beside the shore, there's a good place to appreciate the varying colour of the water.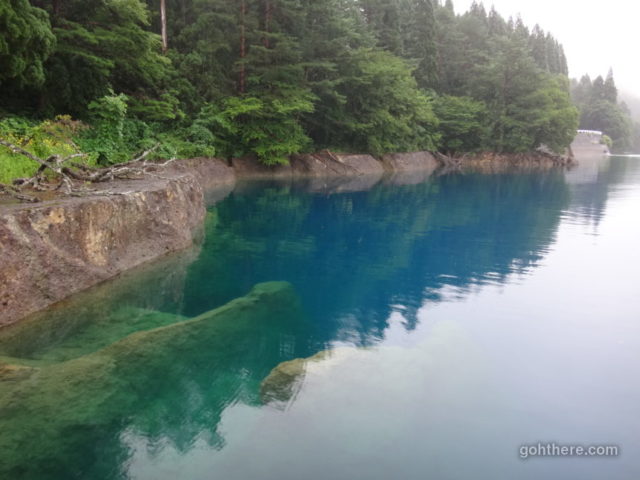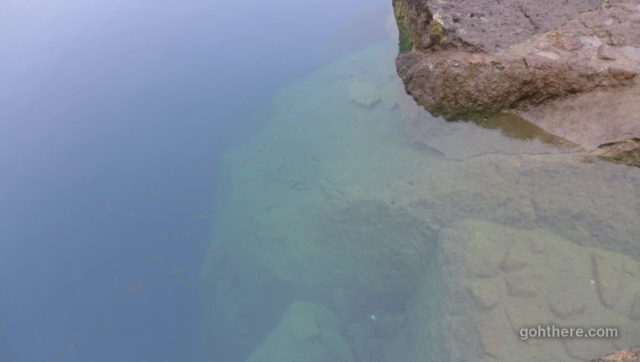 Lots of small fishes. On the deep end it's a mesmerising blue.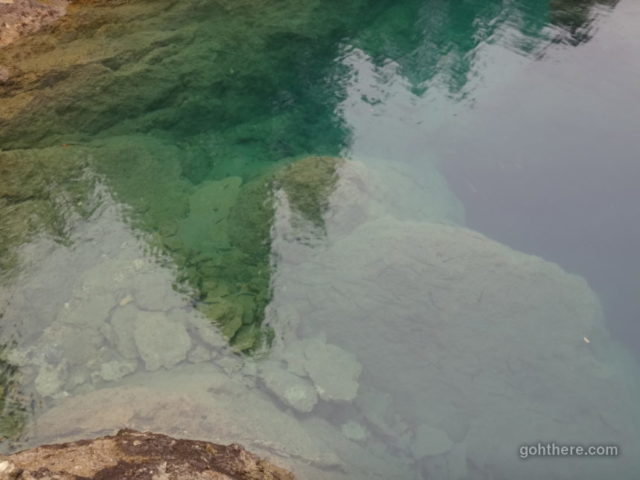 Shallower water in green.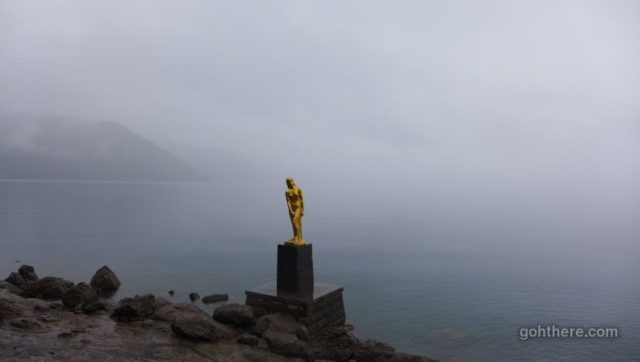 Driving along the lake-side road anti-clockwise, we stopped at the view point of the golden Tatsuko statue. There's some kind of folklore behind it but we didn't look much into it.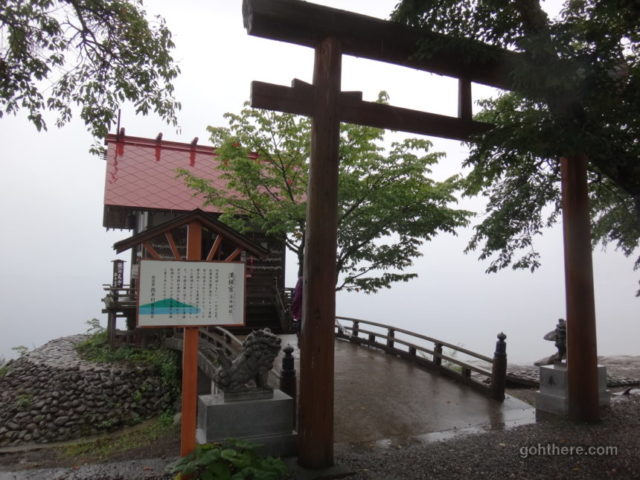 Kakunodate (角館)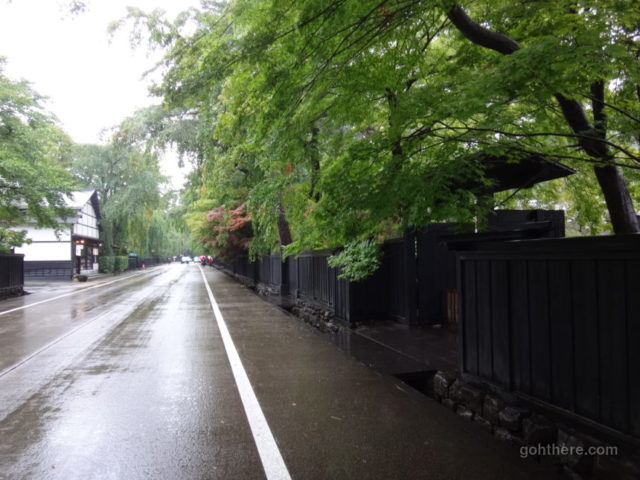 Kakunodate is a small town most well-known for the historical samurai residences. It's perhaps the most beautiful in spring with the lines of cherry trees blossoming along the main residence street.
From Lake Tazawa, we drove for half an hour to Kakunodate and dropped off the car at the rental car branch there. It has been with us for just over 3 days, from Mutsu, Aomori (青森県むつ市) and ran for 666 km (!) according to the meter.
We put our rucksacks in the coin lockers at the Kakunodate train station and then explored the town on foot.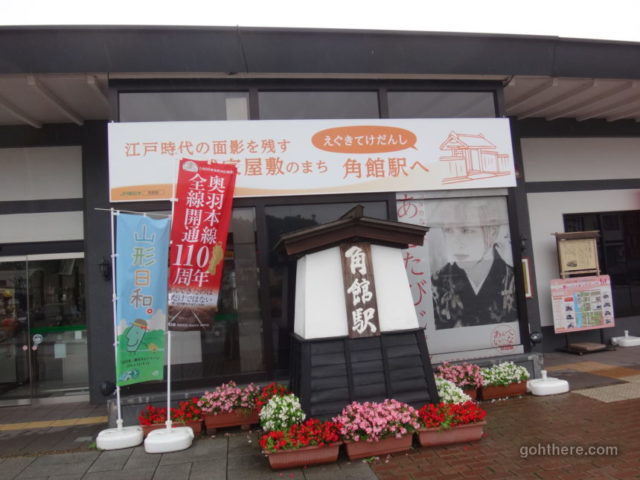 Kakunodate JR train station (角館駅)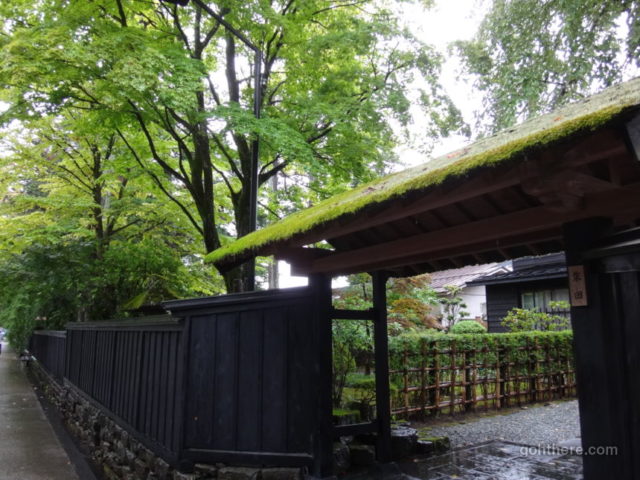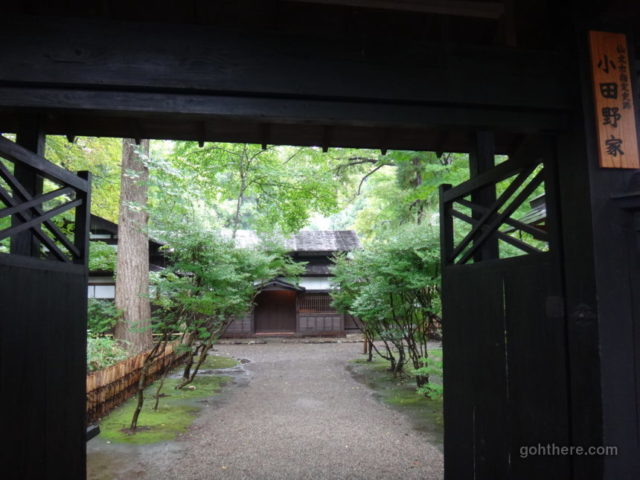 Most of the residences are free to enter.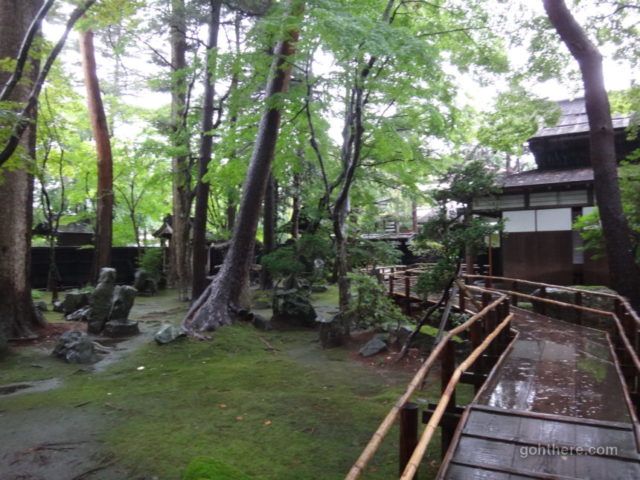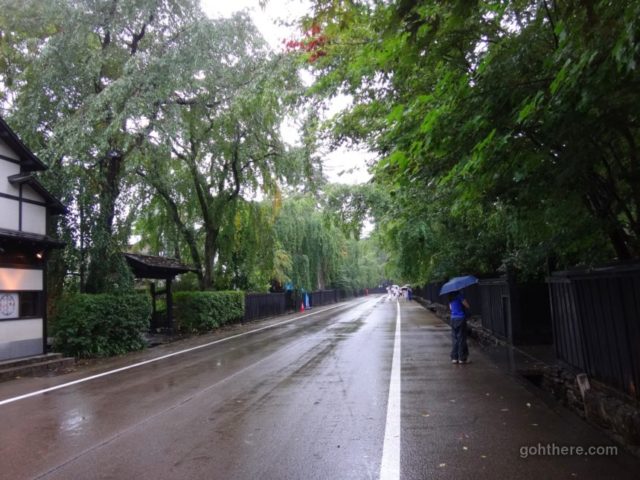 The main residence street.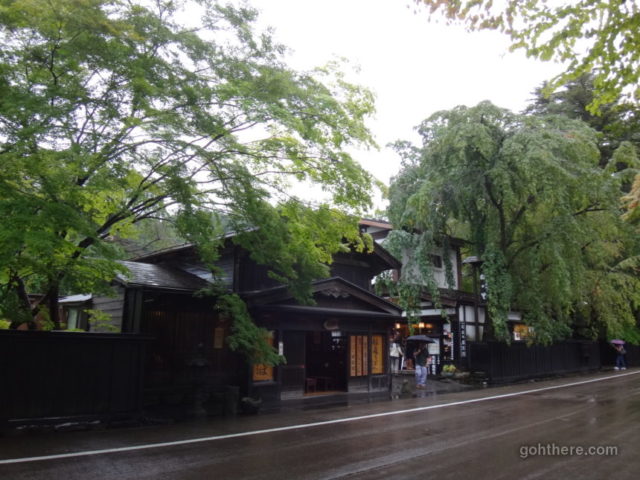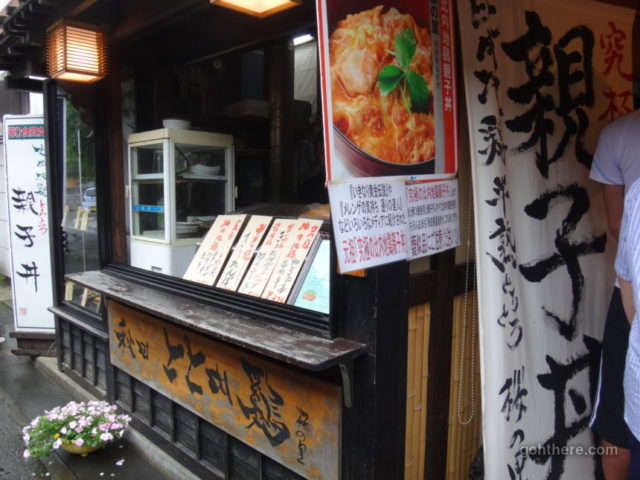 There were several restaurants but this one, specialising in oyako-don (chicken and egg rice bowl) using the local Hinai-dori (比内地鶏), had a long queue outside.