Going further north, we spent one day in Iwate prefecture (岩手県). Including transport this was a short time, but weather forecast for the day was rainy, which made it not such a good idea to go to one of the places I had wanted to visit, the Koiwai Farm (小岩井農場). Koiwai is a well known brand for dairy products, and it has an actual farm in Iwate.
Another place on my list was the stalactite cave Ryusendo (龍泉洞), one of the "top three stalactite caves in Japan" (however it was decided). But it's known for having the clearest water in its underground lakes, which for me is a must-see. And no concern about the weather there.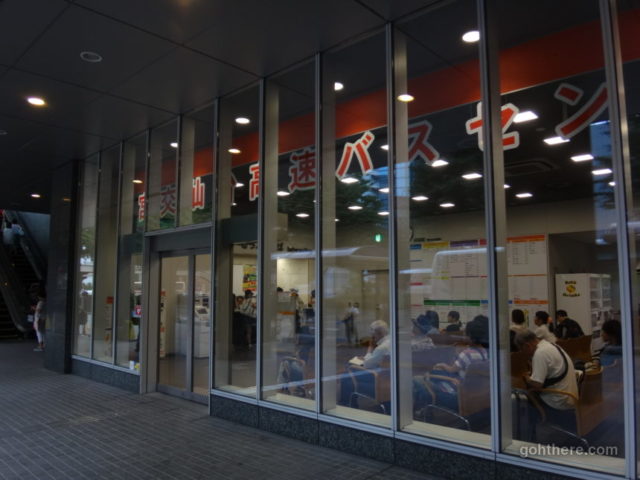 Going to Iwate prefecture, our first stop was Morioka (盛岡), the prefecture capital. From Sendai, the quickest way would be by Shinkansen train which would take only 40 minutes, at the cost of of 6870 yen per person. And taking 2 hours extra, the express bus was only 2600 yen. We went for the budget choice as usual, but if we had a fuller itinerary today, it might have been better to splash out the cash.
So after another good breakfast (our second night stay at Hokke Club Hotel), we got on the 9 am bus at the Sendai Express Bus Centre (仙台高速バスセンター).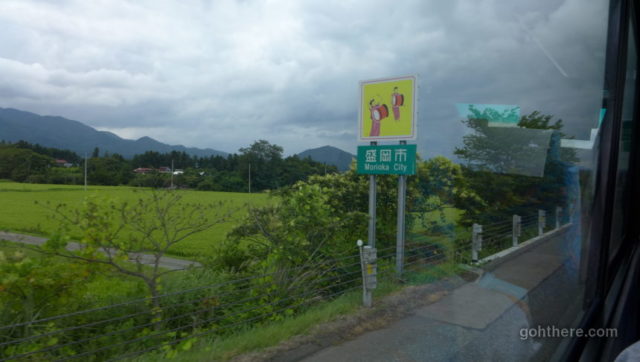 Sign of Morioka City after about 2 hours.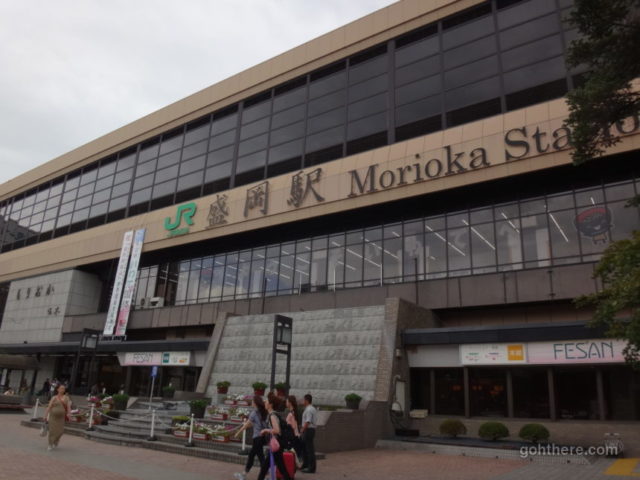 Arrived at Morioka train station. From there we could take another bus going to Ryusendo, which would take another 2 hours (it's not exactly near the city). Services were infrequent but the next one at 12:40 was just about right for us to grab some lunch first.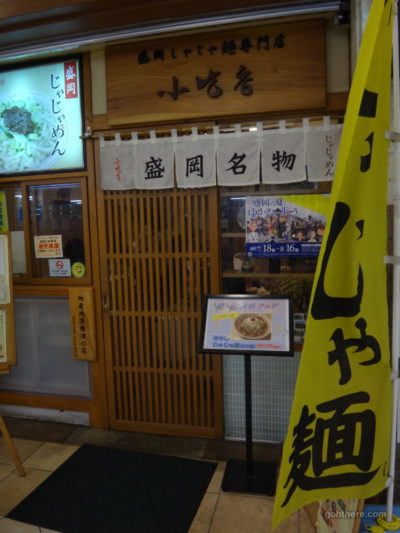 In Iwate and Morioka, the signature local dishes are the three types of noodles: wanko soba noodles (わんこそば), cold noodles (冷麺), and jaja noodles (じゃじゃ麺). We found one jaja noodles place near the station and gave it a try.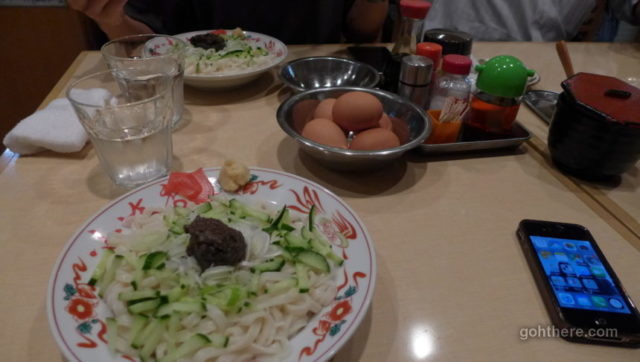 This is jaja noodles (じゃじゃ麺). It's served with spicy miso paste on top which you mix with the noodles.
Good to try once, but I might prefer a normal ramen.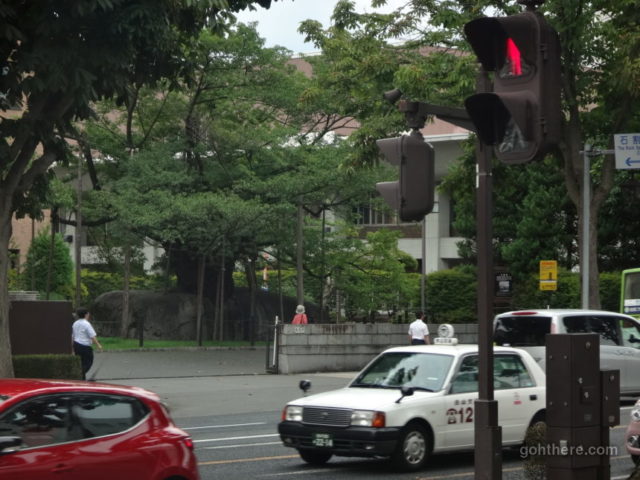 While the bus was making its way out of Morioka City, I noticed this tree that seemed to be growing out of a rock. I later found it is known as the "rock-breaking cherry tree" (石割桜). It's a popular place in the cherry blossom season.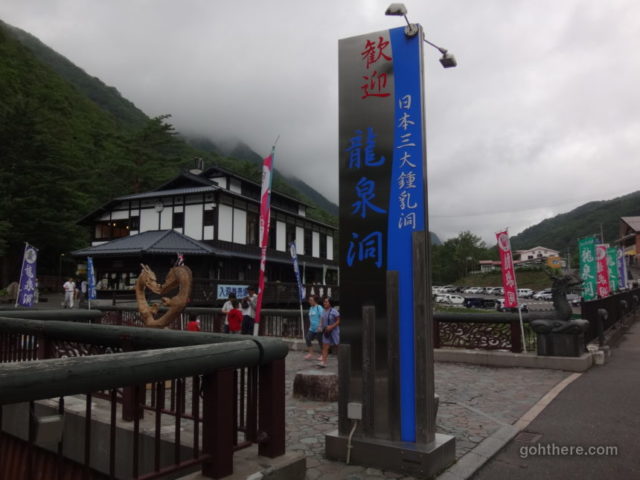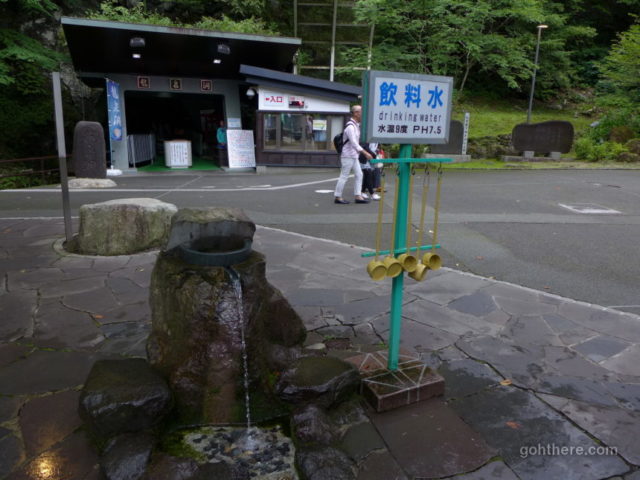 In front of the cave entrance, a water fountain with drinkable water coming from the cave.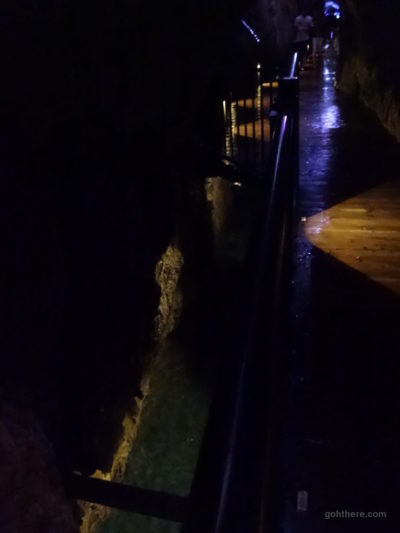 The walkway in the cave was built on top of a stream.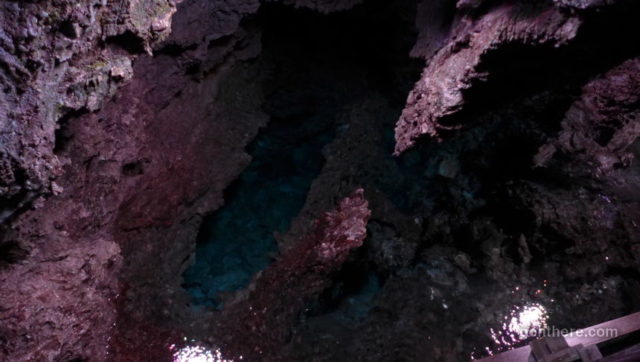 On the bottom of the stream there were various places with deep holes. The water was strikingly clear and the deeper parts just looked blue.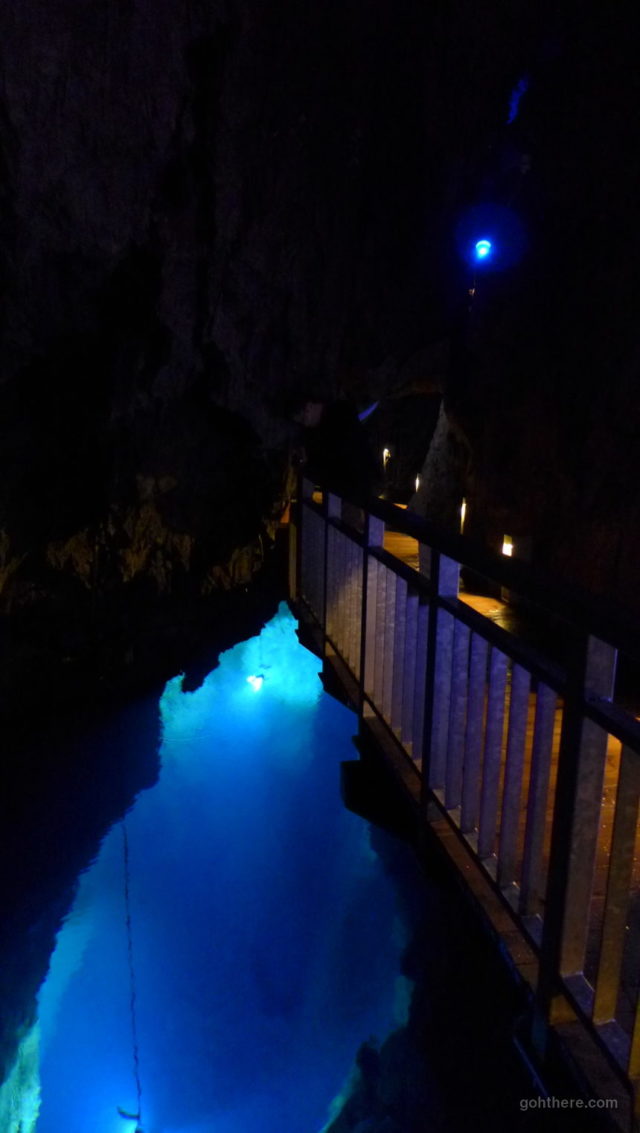 Then we reached one of the underground lakes, with about 30-35 metres deep. The water clarity was amazing.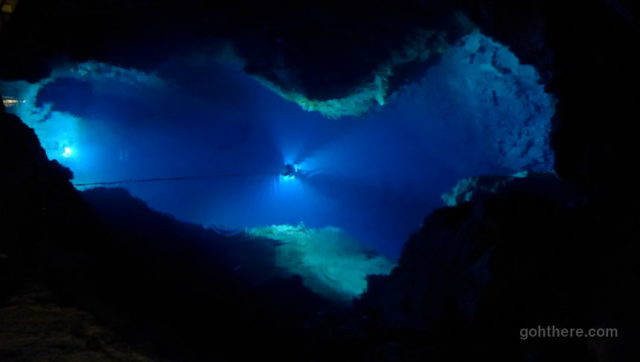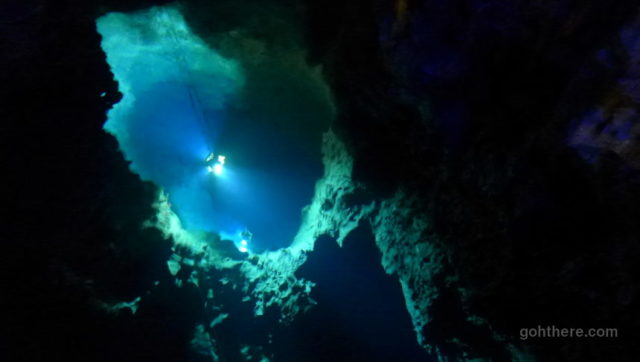 And further ahead was the another lake with a depth of 98 metres.
According to the information there is one more lake which is 120 metres deep, but is not open to the public.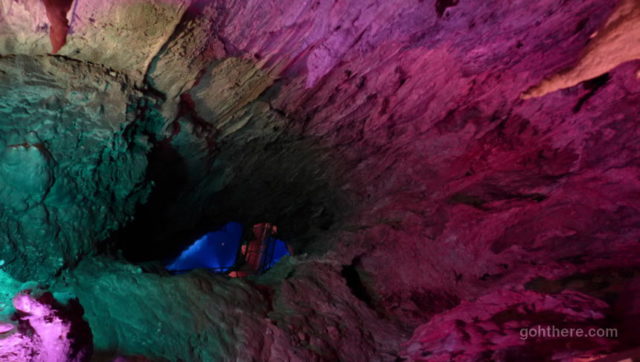 The walkway went further up and at one point could look back down and still see a bit of the lake.
The red and green colours on the rock were just lighting. I'd prefer they tone it down a bit as it looked distracting.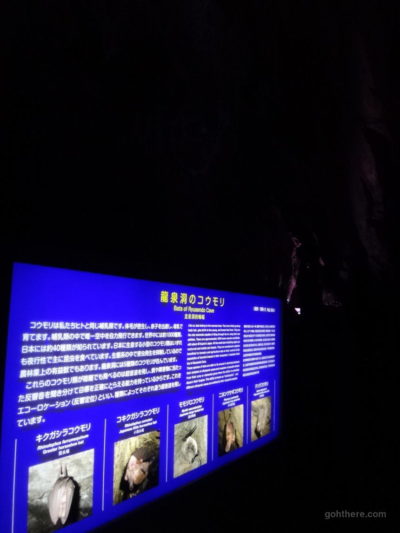 The cave is supposedly inhabited by several types of bats. I didn't spot any though.
I personally found the underground lakes mesmerising and could really spend more time there. But to catch the returning bus, we just had a little over an hour at Ryusendo, so it was all a bit rushed. Given that the bus was not exactly cheap at 2660 yen, it would've been a better idea to use a rental car so we could take our time for the visit.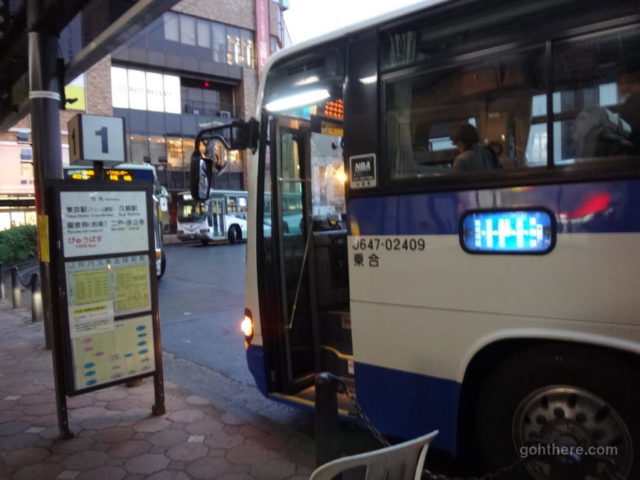 Back to Morioka.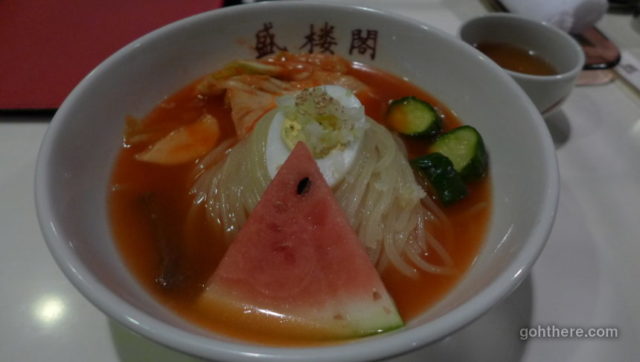 For dinner we tried another one of the three local noodles – cold noodles. I thought the taste was fine, but just not very suitable for today's weather, which was already cold and wet. Maybe we should've gone for the hot "wanko soba" instead?