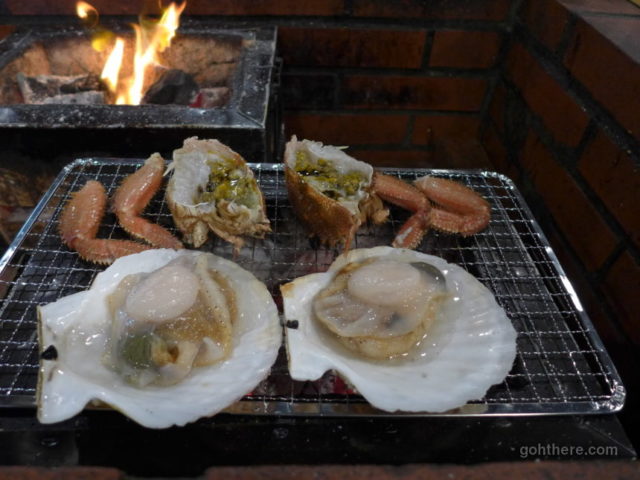 From Iwate (岩手県) we moved on to the next prefecture, Aomori (青森県). On the northern end of Honshu (Japan's mainland) surrounded by the sea on three sides, Aomori is a major producer of seafood. While the food was a bit disappointing yesterday, today we'd have a big seafood barbecue!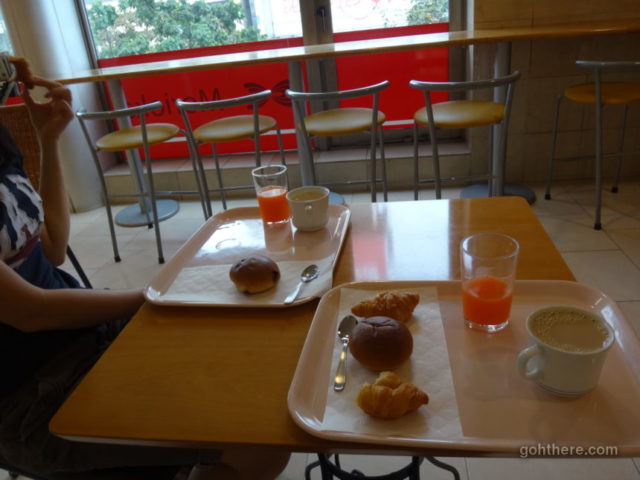 Breakfast at the Morioka City Hotel. Just as a contrast to the one at Sendai. But then, Morioka is a smaller city and the hotel is a stone's throw from the train station. You can only get so much given the price.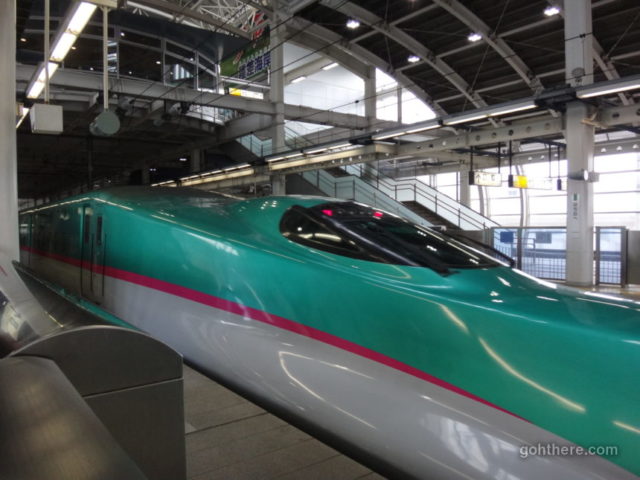 The Northeast Shinkansen (東北新幹線) line goes from Tokyo all the way to Aomori City. We hopped on for a half hour ride from Morioka and getting off at Hachinohe (八戸) in Aomori prefecture. From Hachinohe station there's a bus service going to the Hasshoku Centre (八食センター) – the seafood market – in 10 minutes.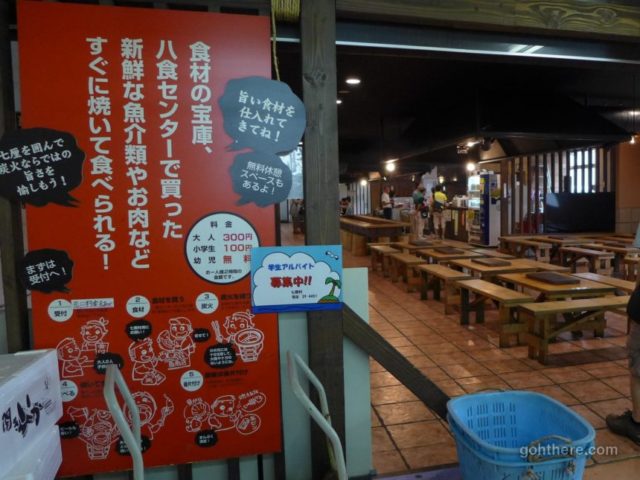 This is the restaurant area. How it works – you pay for a seat / table, and they prepare the barbecue stove for you; then you go to the market to choose and buy your fresh seafood, and bring it back to your table for cooking!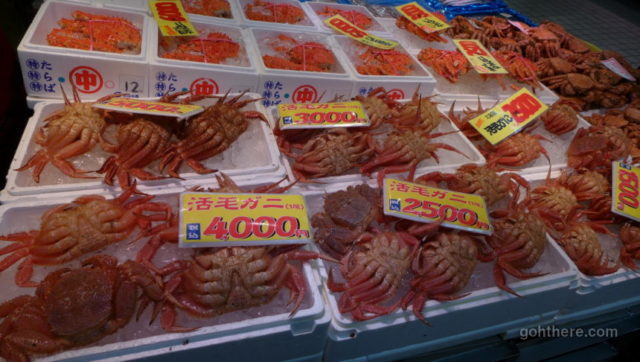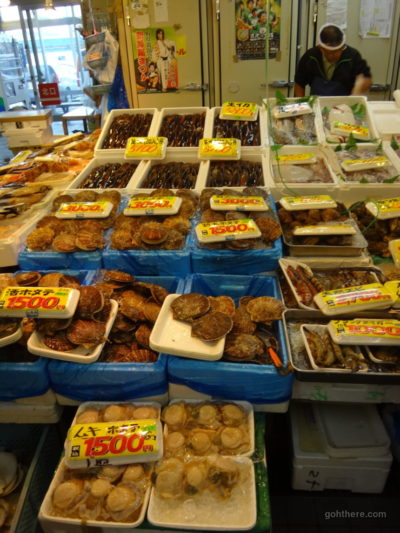 Aomori is a major producer of scallops. So of course grab some of these (and I love scallops).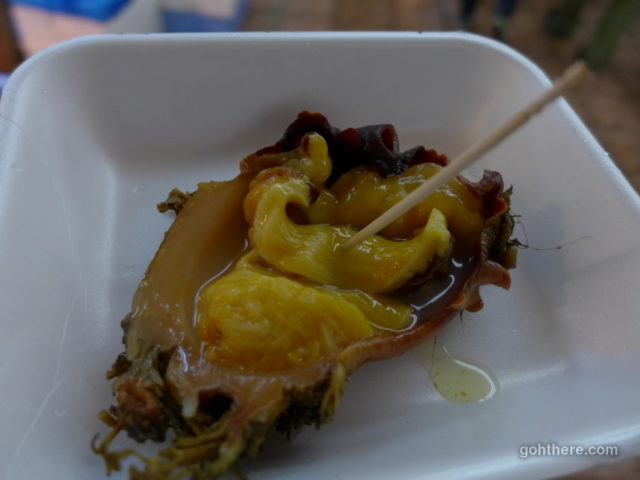 Some of the seafood you can have it raw right there as well. Apart from the usual oyster, we also tried this organism called "hoya" (ほや). A bit rubbery, not again.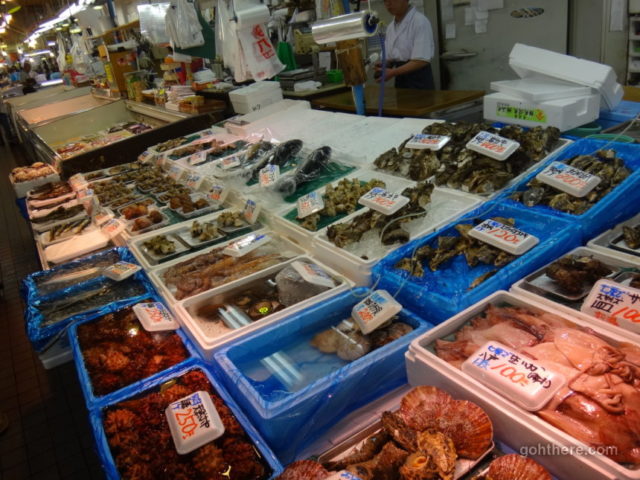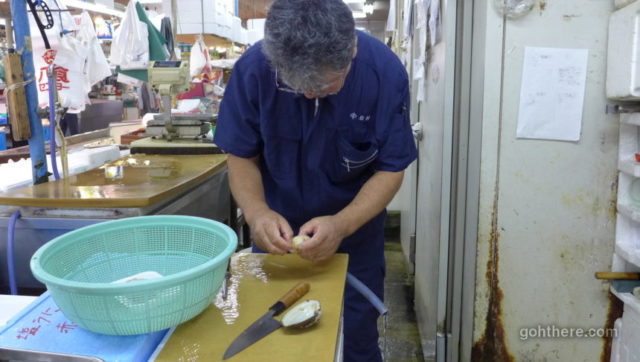 To make it easier for cooking, the fishmonger would help on some preparation.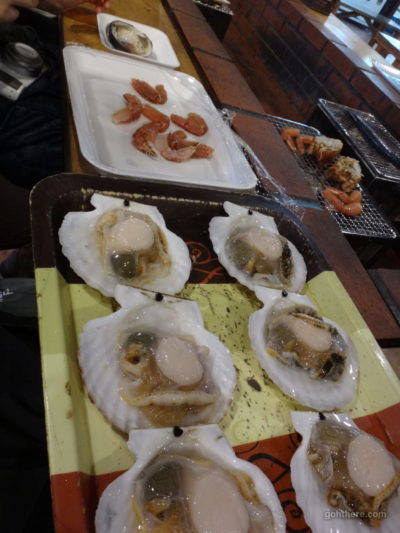 This was our initial selection. You could keep buying more of course.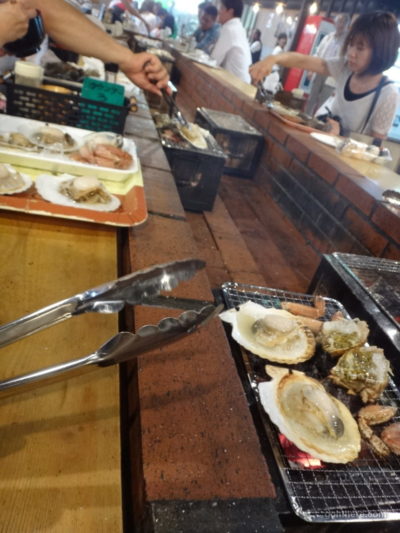 Everyone grilling.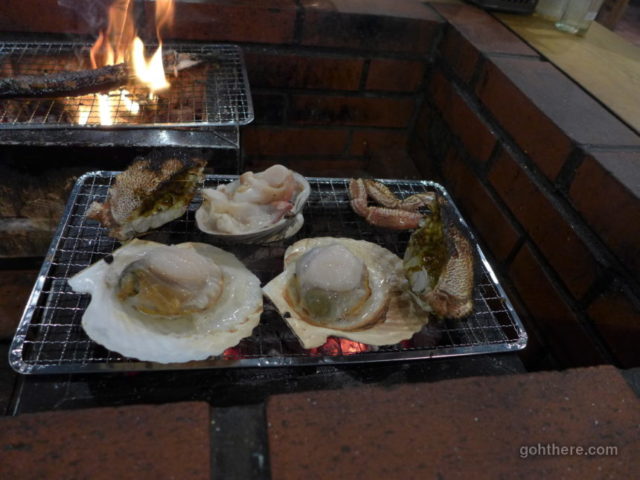 The place is basically self-service, but staff would come by to help. The guy opposite was grilling an oily fish and the fire got a bit of of control at first.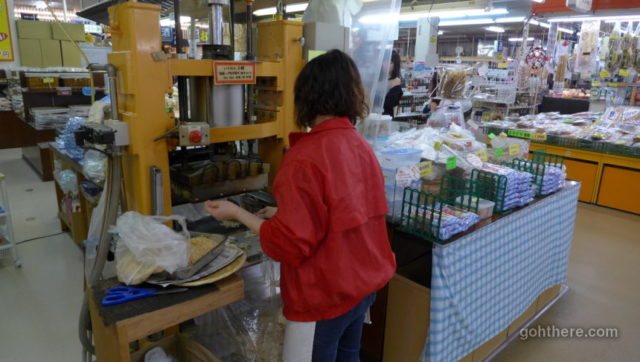 Apart from the fish market, there's also a large area selling various other food and snacks. This place made dried squid snacks fresh from the machine.