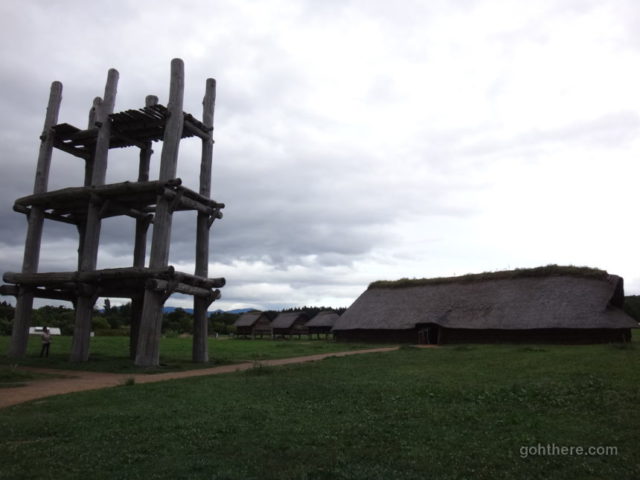 The seafood barbecue was the main event for the day. Then it was a 1.5 hour train ride from Hachinohe (八戸) to Aomori City (青森市), where we would be staying tonight. With some free time to spend, we paid a short visit to the Sannaimaruyama site (三内丸山遺跡). It is an archaeological site of a settlement from the Jomon period (縄文時代) 4000-5000 years ago.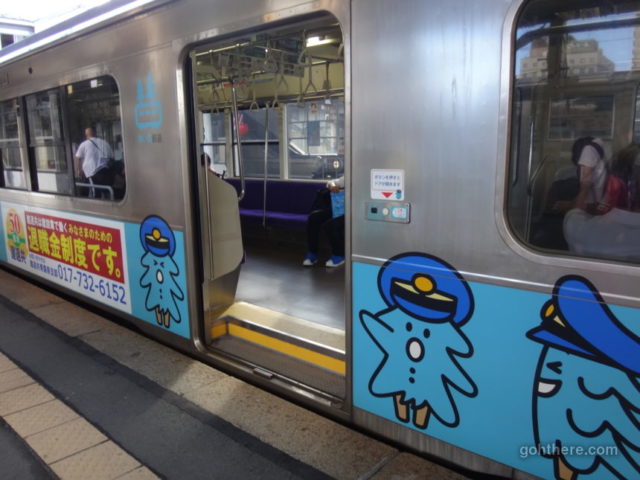 The Aonomori Train (青の森鉄道).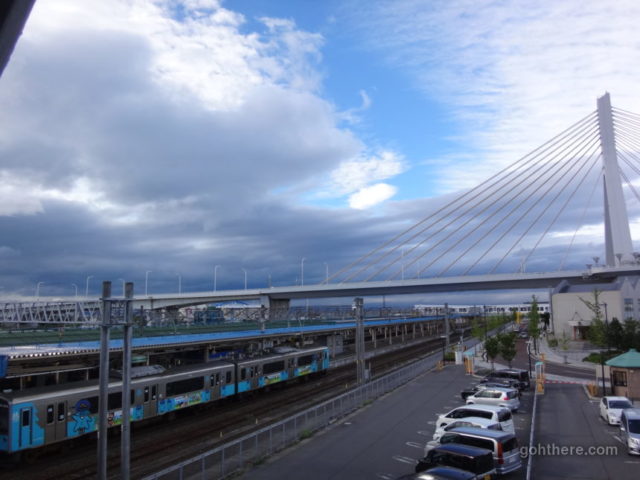 Arrived at Aomori City (青森市). This is the symbol Aomori Bay Bridge. It was already after 4pm, which was still a bit early to finish the day. After a quick browse at the tourist centre outside the train station, we decided to visit the Sannaimaruyama site which is not too far away.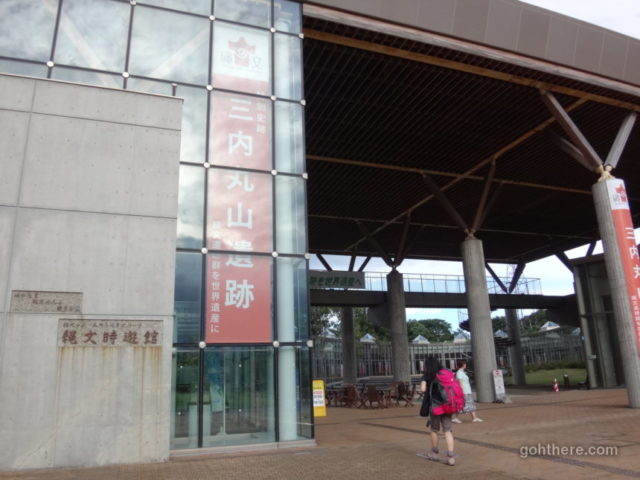 There are infrequent buses from Aomori train station to Sannaimaruyama site, but to save time we just took a taxi as it only took about 15 minutes.
There was a modern and large visitor centre at the site. But presumably as it's a weekday, it was almost no other visitors.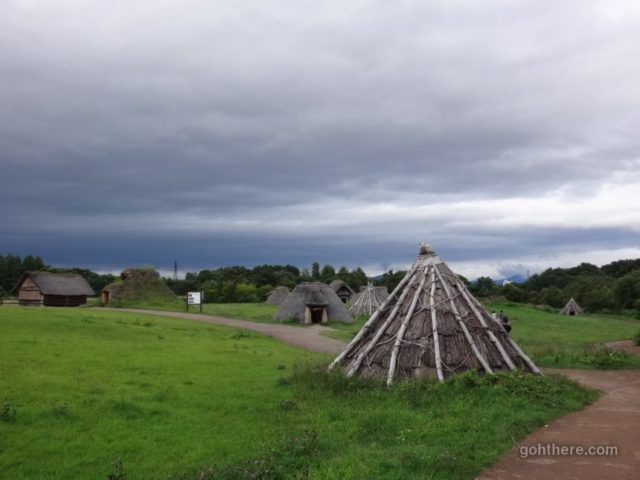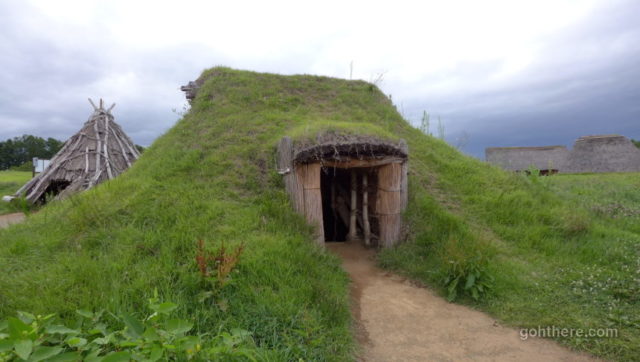 There were various reconstructed buildings which you can go in and check out.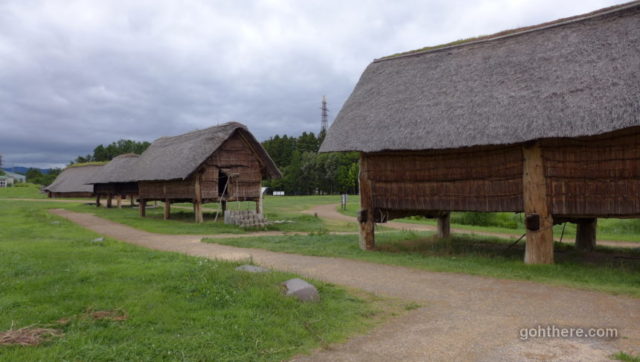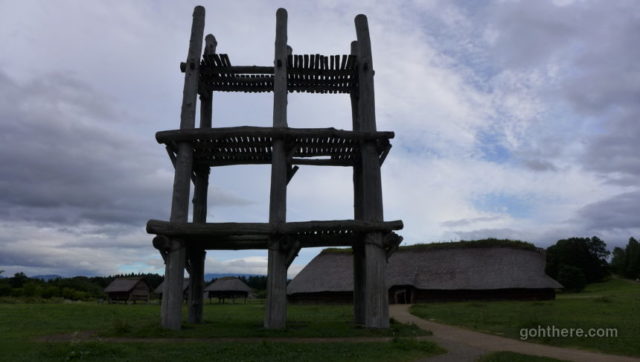 Probably the most eye-catching was this large tower. This is an estimated reconstruction based on the size and depth of the holes on the ground found in the original site.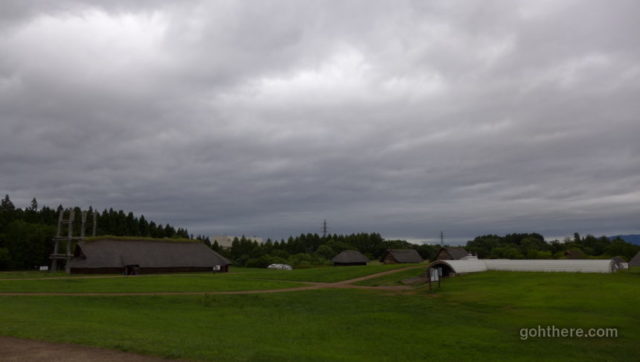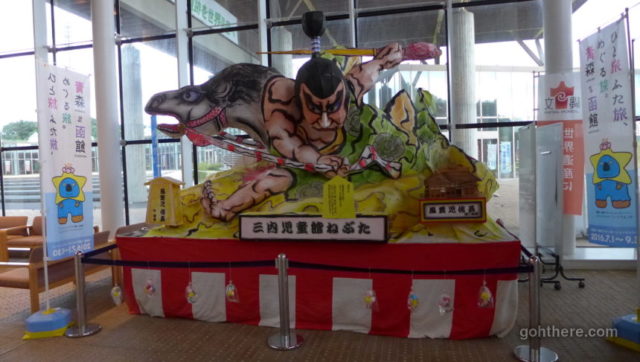 Aomori is famous for its Nebuta Festival featuring lanterns like this. These can be spotted in many places.
The festival is in early August every year and attracts a lot of tourists. We weren't particularly interested so specifically tried to avoid that period for our trip to avoid the crowd.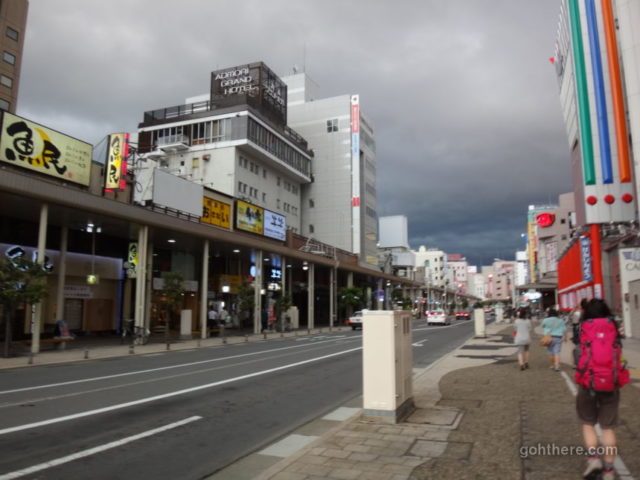 We went back to Aomori City for hotel check-in. Aomori City is the prefecture capital, but it seemed like a pretty quiet town, very few people even on the main shopping street. I guess now might be a bit of a low season, after the flood of visitors during the Nebuta Festival about a week ago.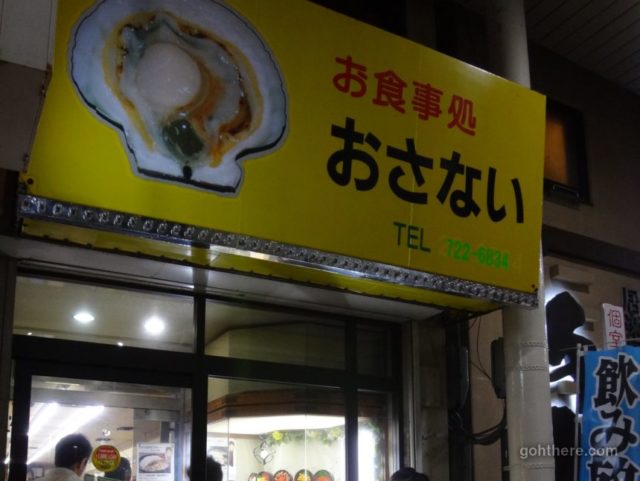 There were quite a few "proper" seafood restaurants, but we wanted something more down to earth and found this local eatery. With a big scallop on the sign board it should be pretty confident with its scallops.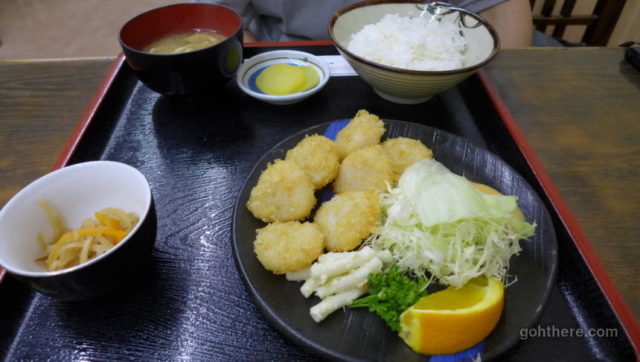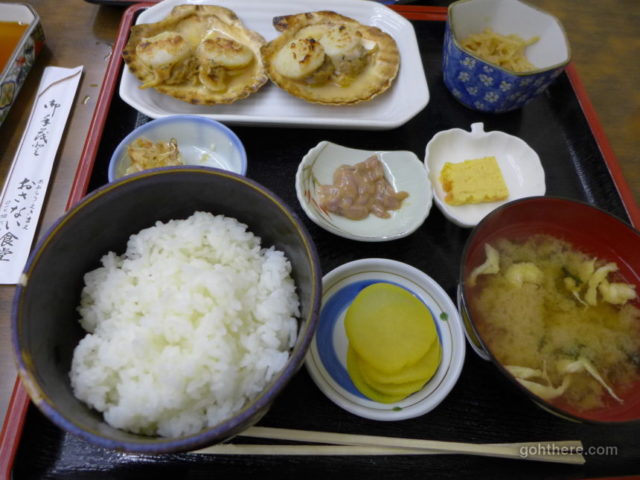 We ordered one set dinner of deep fried scallops and one with grilled scallops.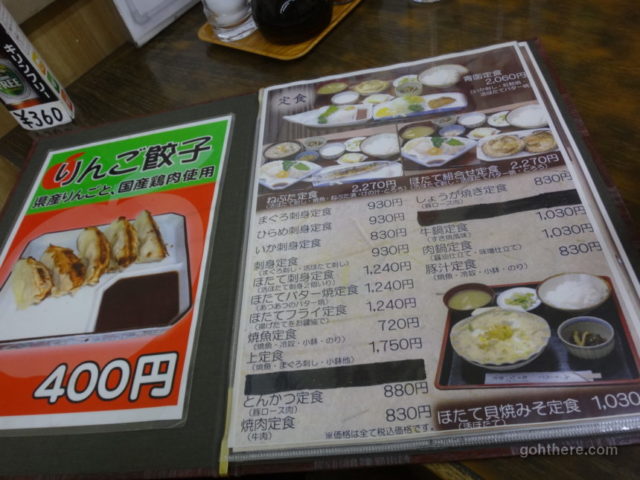 More than seafood, Aomori is the top apple producer in Japan. And so we had to try out the apple fried dumplings . We had one serving, not much special, the apple part was a bit of a gimmick to use in dumplings!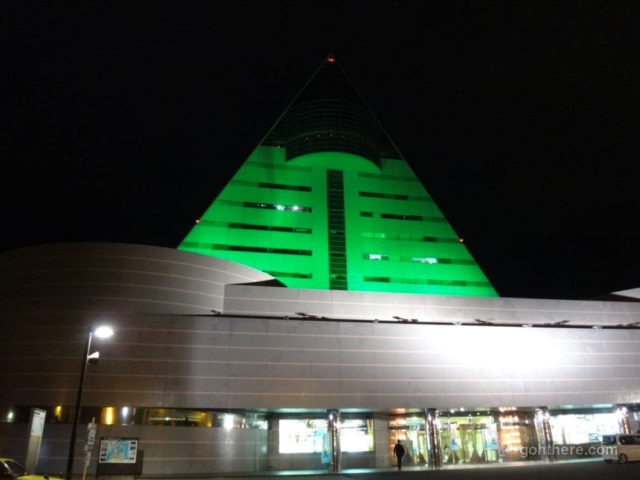 After dinner, we wanted to check out some shops in the Aomori Prefecture Tourist Centre (青森県観光物産館アスパム), which is this distinctive triangular building. It's just a few minutes walk from the train station, but unfortunately it's already closed by 7pm. Places close early if you're not in a large city!