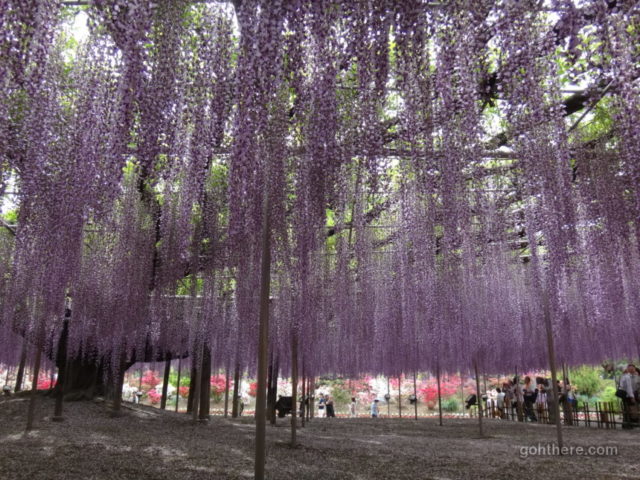 The "Golden Week" vacation this year was all for flower-viewing! After seeing the amazing Nemophila ("baby blue eyes") fields 2 days ago (see previous post), we're off again for another day trip, this time to see the "miraculous" Wisteria (藤), in the Ashikaga Flower Park (あしかがフラワーパーク).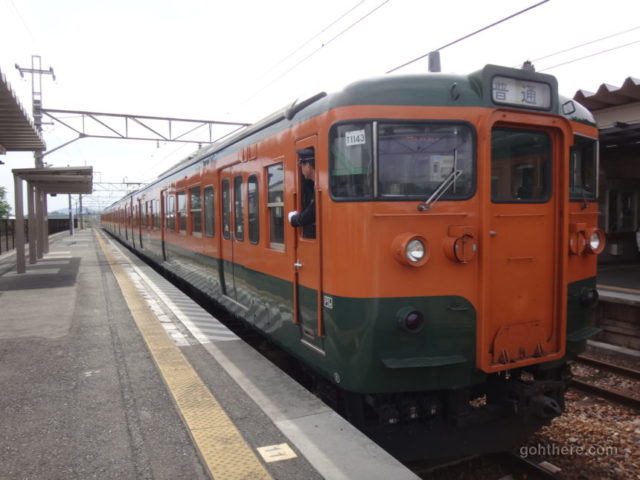 Ashikaga town (足利市) is in Tochigi prefecture, just over 2 hours by train from Tokyo; the park is away from the town centre, but can be reached by JR, getting off at Tomida station (富田駅) and then it's a 10 minutes walk.
This was the best season for seeing wisteria in full bloom, and considering it was the Golden Week holiday, we were keen to avoid the crowds. So we departed from our home before 6 am, at arrived at the park around 08:30 am.
Ashikaga Flower Park (あしかがフラワーパーク)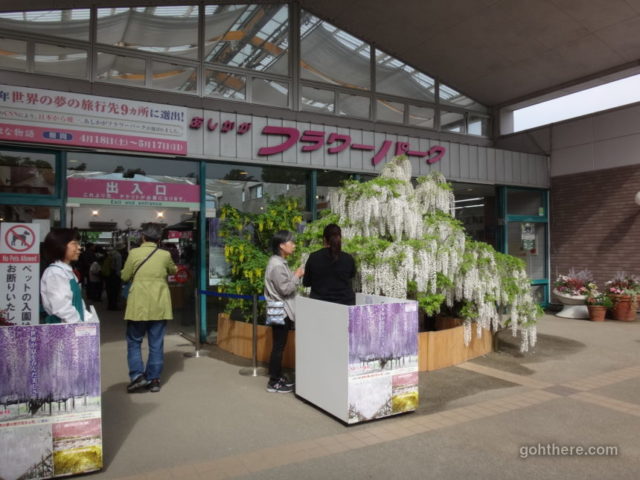 Park entrance. Given how early we were, there weren't too many people yet.
The admission fee varies depending on "conditions of the flowers" – the better, the more expensive. It was 1700 yen the day we visited.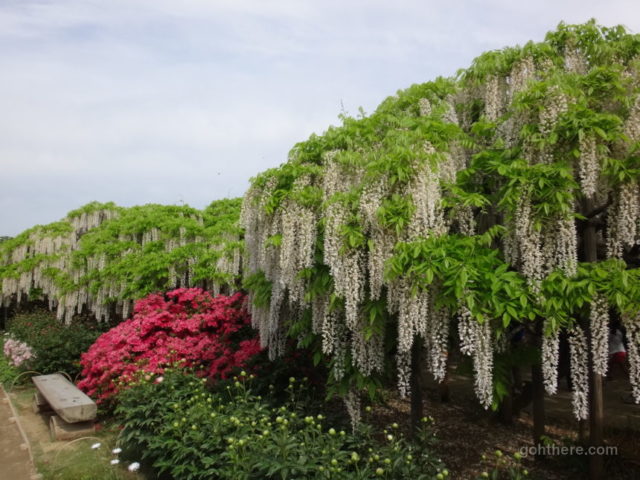 A few white wisteria near the entrance, still nothing too special…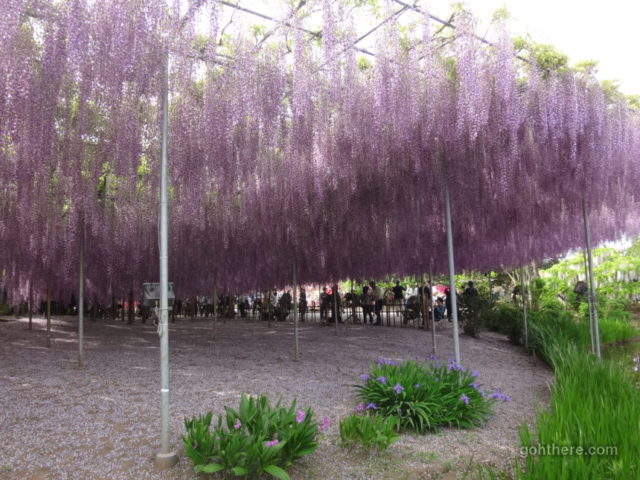 And then we saw this! A dense cover of purple wisteria flowers draping over a huge trellis.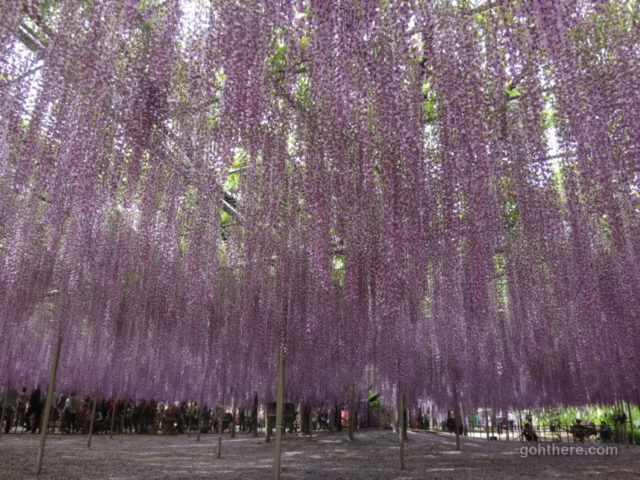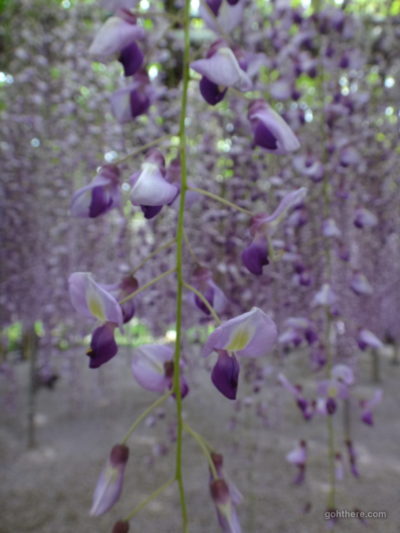 Close-up on the tiny flowers.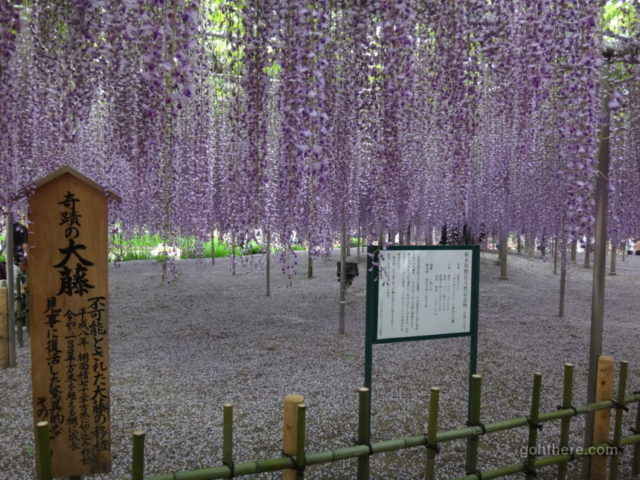 Sign saying "miraculous wisteria" (奇蹟の大藤). This huge wisteria used to be elsewhere but got replanted in this park 20 years ago; it not only survived the move but also became a spectacle.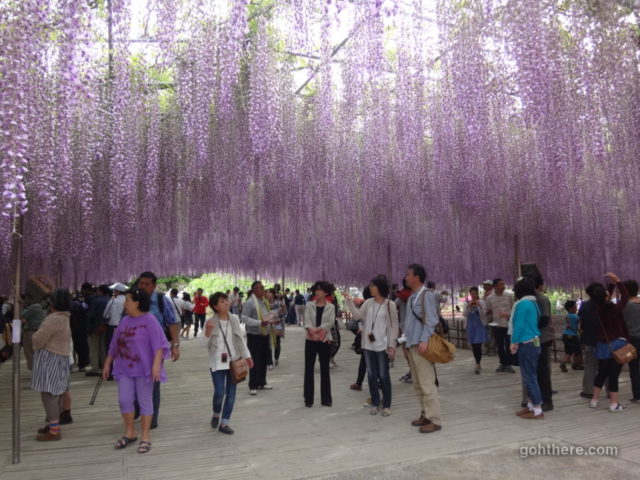 Overhead canopy of wisteria. Completely surrounded in the sight and smell.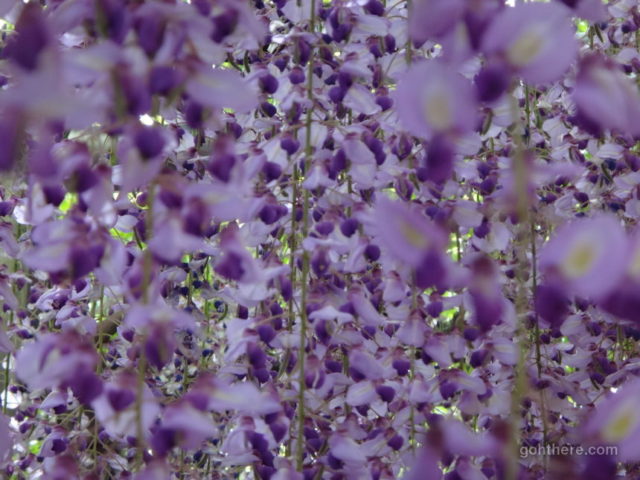 A shot through the countless strands of flowers.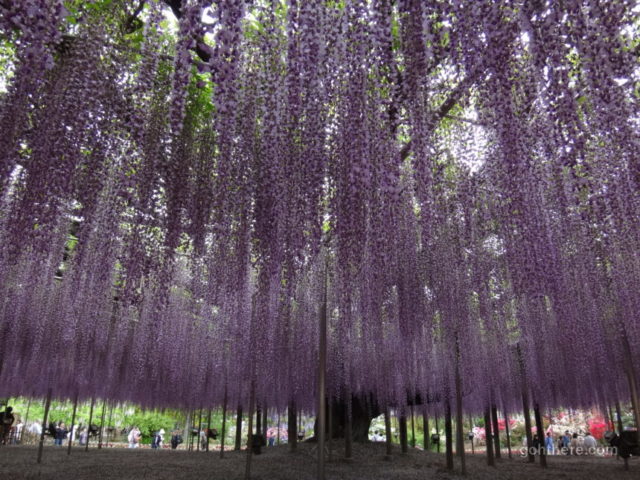 The trunk. It's breath-taking to see how many flowers it has.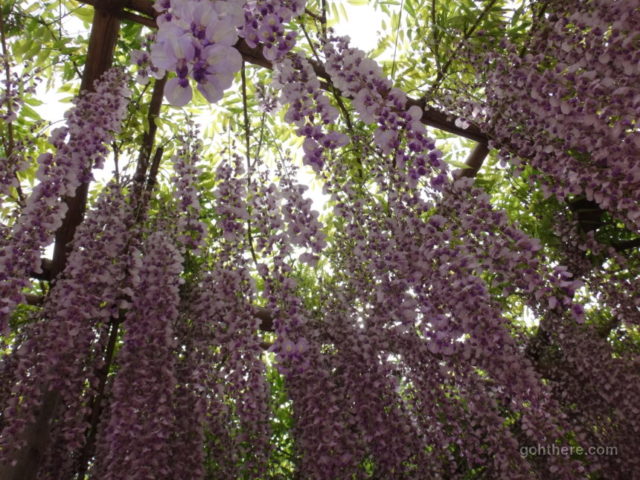 Looking up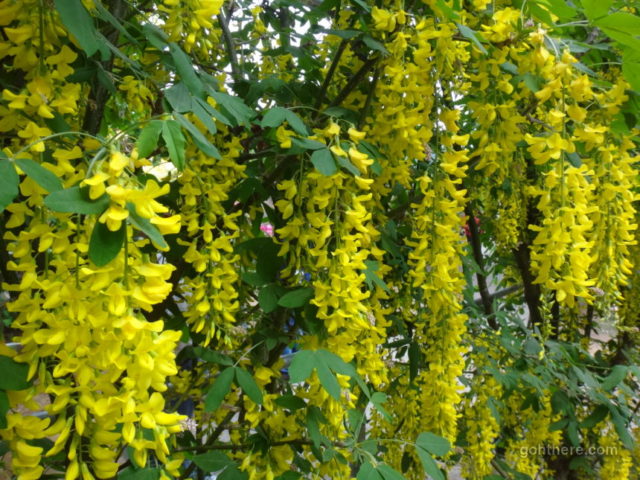 Purple was the lead; but there were also other supporting ones like yellow (and white we saw earlier).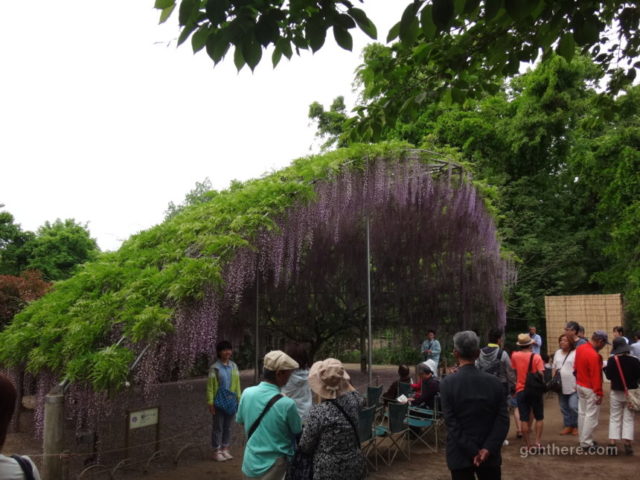 A smaller wisteria covering a dome.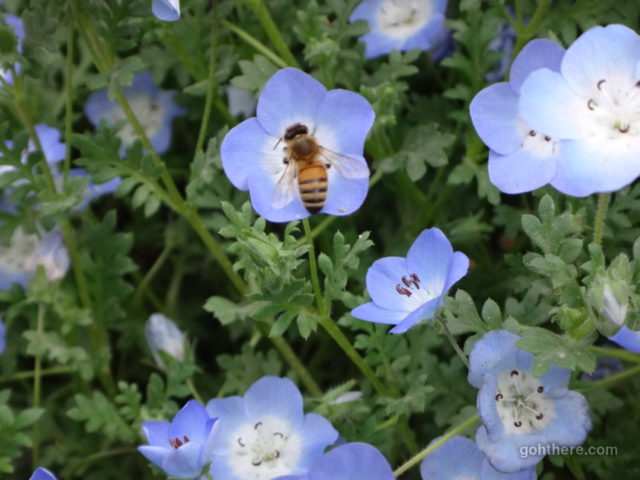 Found some Nemophila in the park too.
Colour theme in the rest of the park seemed to be around purple and pink.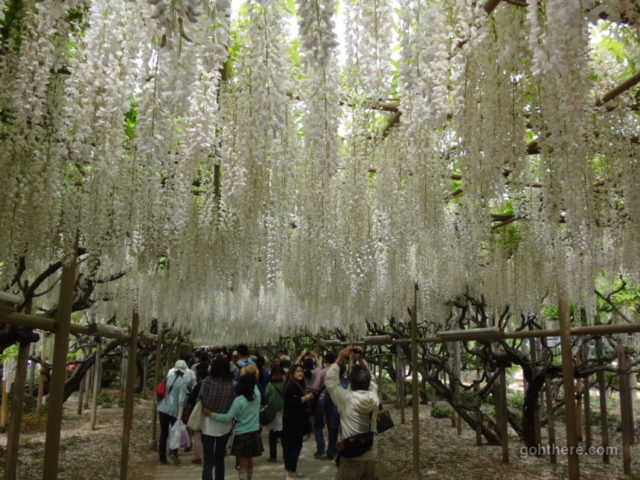 A long walkway with a canopy of white wisteria.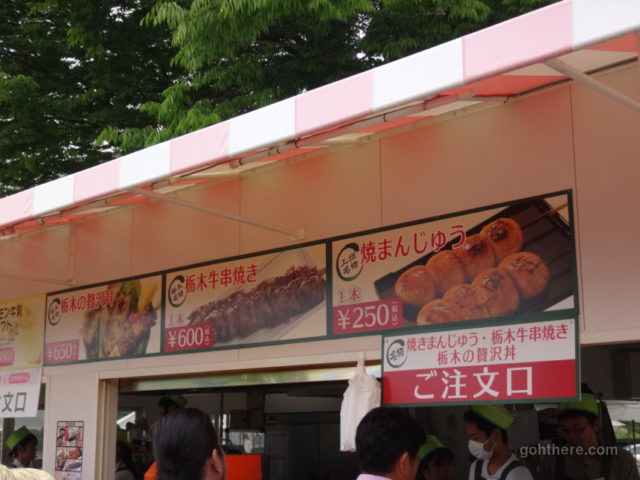 Several places in the park served food. It's good that they had some local food (at least they claimed to be), such as grilled beef skewers using local Tochigi beef.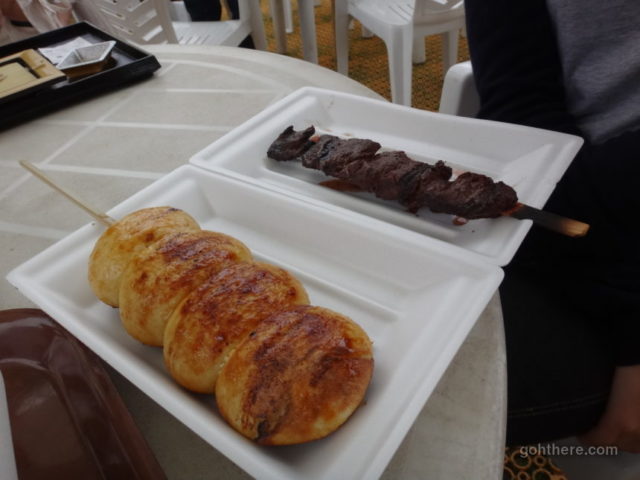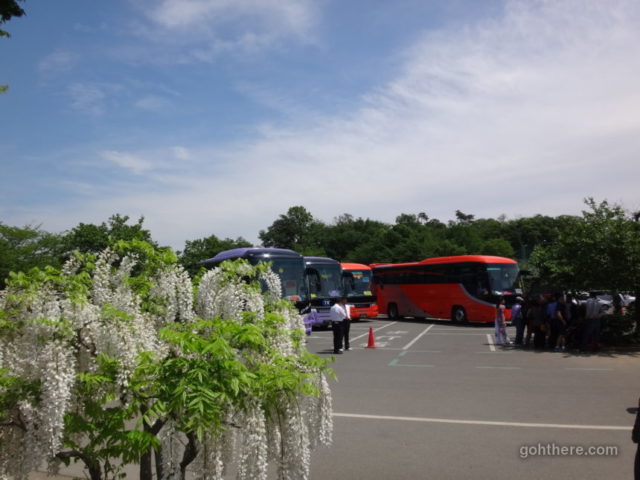 We were there for about 3 hours leaving at 11:30 am. By that time it was filled with tour buses and tourists. Right choice we came early!
Watarase River Cycling (渡良瀬川サイクリング)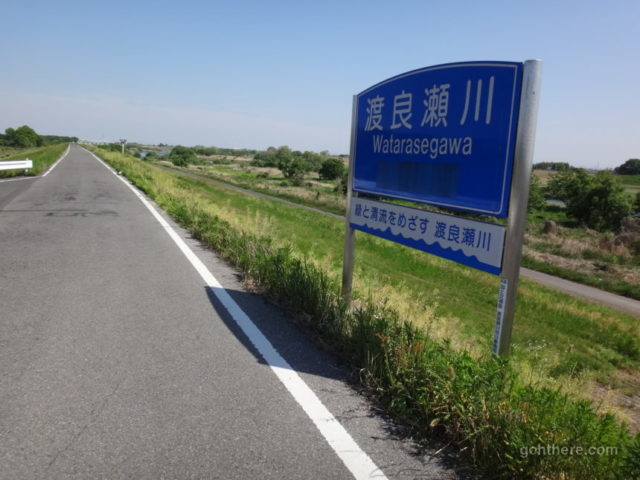 We still had half a day, and given the perfect outdoor weather, we decided to do some cycling along Watarase River. Back in Ashikaga town centre (few stops on rail), we went to the tourist information centre Taiheiki-kan (太平記館), which had rental bicycles.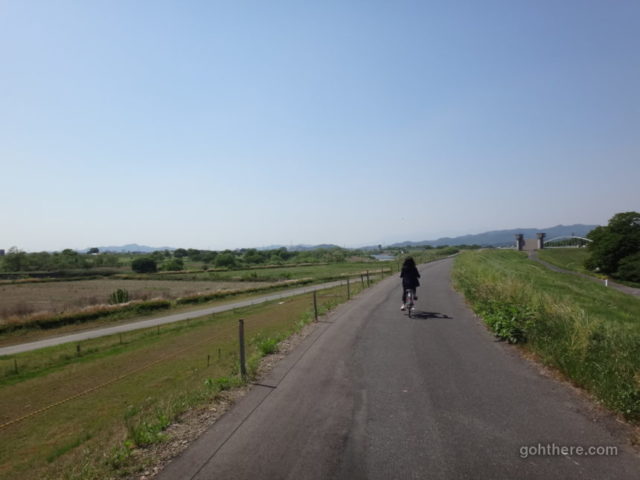 For serious cyclist, it's possible to follow the river all the way back to Tokyo (!). For us it's just a leisure ride for an hour or two, and of course we had to return the rental cycles!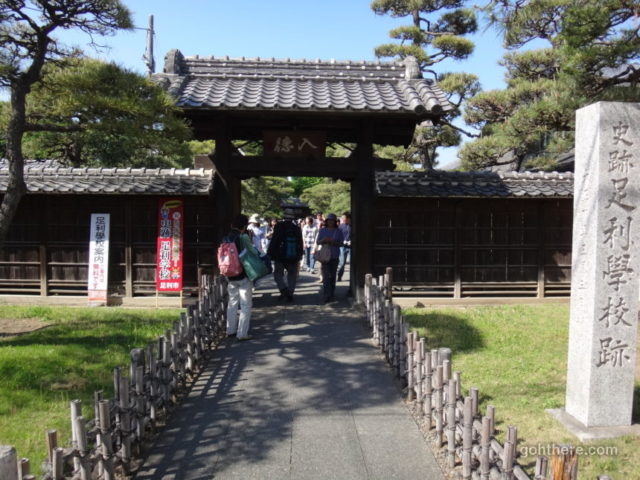 Ashikaga is also famous for the historical site of Ashikaga School (足利学校). In ancient times it was once the largest academy in Japan, and now a national heritage, with many visitors.
We only took a quick look around and then called it a day – early morning was a bit rough, though we had a satisfying day having seen the impressive flowers.