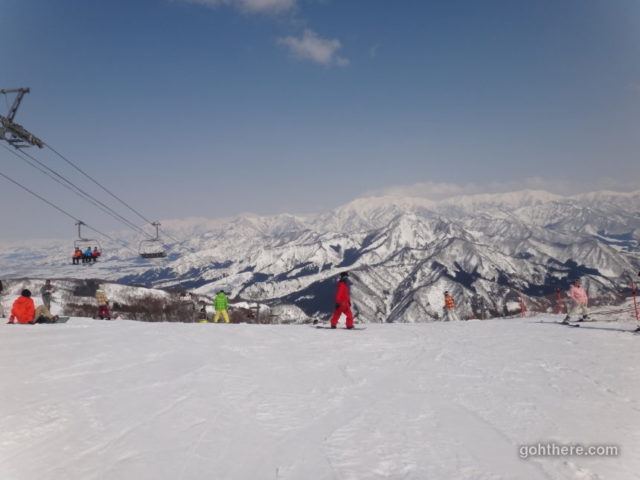 My 3rd time skiing, and my 2nd time to GALA Yuzawa ski resort (ガーラ湯沢スキー場) in Niigata Prefecture (新潟県). Access to GALA from Tokyo is so easy it's almost ridculous – with the direct Shinkansen train from Tokyo station, in just over 1 hour (!) you're brought straight to ski resort building (which is the same as the station building!), and from there the gondola goes right up to the ski slope and off you go!
The ease of access can't be beaten, but that naturally means it can get pretty crowded on weekends. The ski area is also relatively small. At 55 ha it's only about half the size of the nearby Iwappara ski resort (岩原スキー場), where I skied for the first time. And just for comparison, Shiga-kogen (志賀高原) at 425 ha is the biggest one in Japan and can be found in the adjacent Nagano Prefecture. Nevertheless, I'd say it's more worthwhile to have at least an overnight stay for these, while GALA is great for a quick and easy day trip from Tokyo.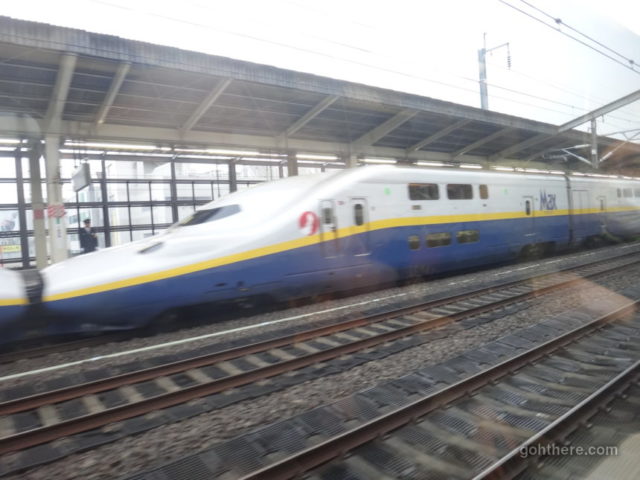 The Tokyo – GALA Yuzawa route is mainly run by these double-decker "Max Toki" bullet trains. That are so many people in winter season that even these large trains are full in the morning.
To have as much ski (or snowboard) time as possible we booked the early train departing at 6:15 am from Tokyo Station.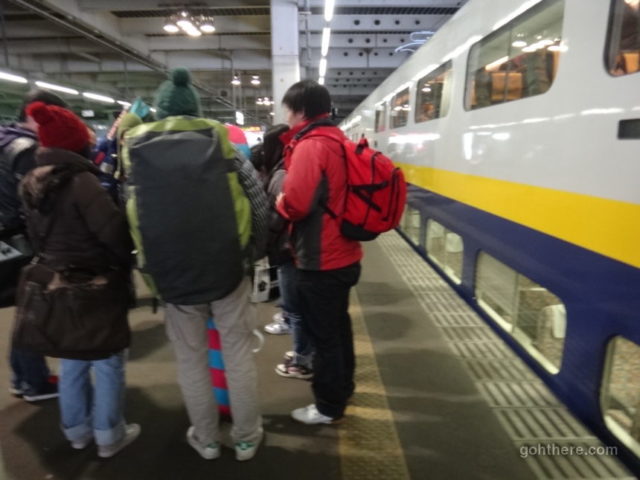 Arrived at GALA Yuzawa station. Train time was just about 80 minutes!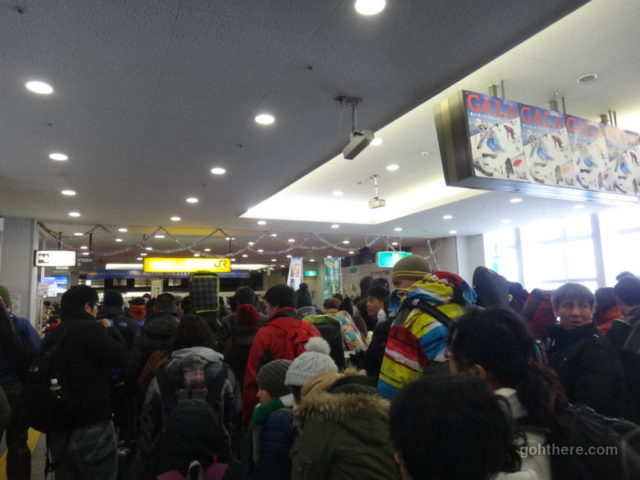 A train-full of people getting off…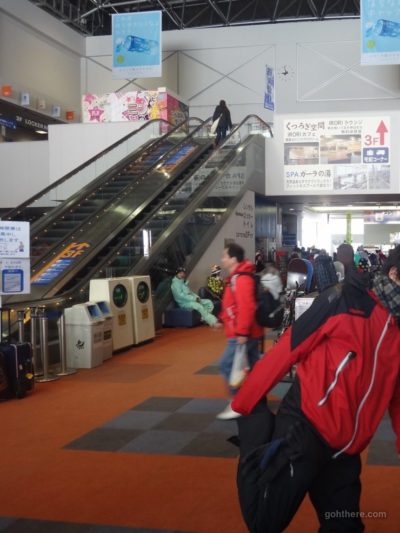 The station platform leads directly to the main ski centre building – this is where the changing rooms, gear rental and shops are located. Our group was about a dozen people and we met up here again after getting ready and then headed to the gondola together.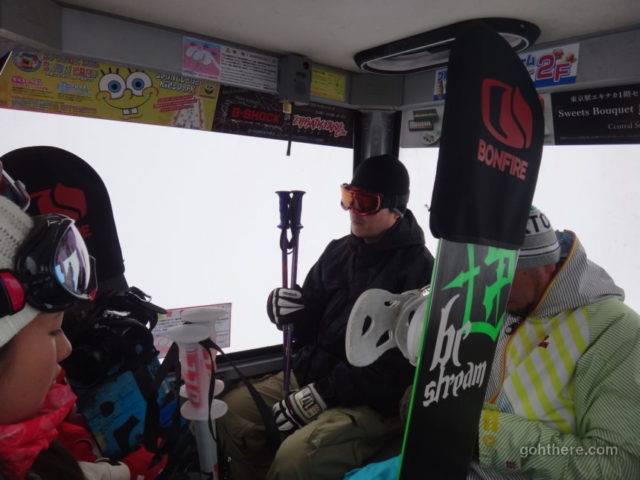 Riding the gondola…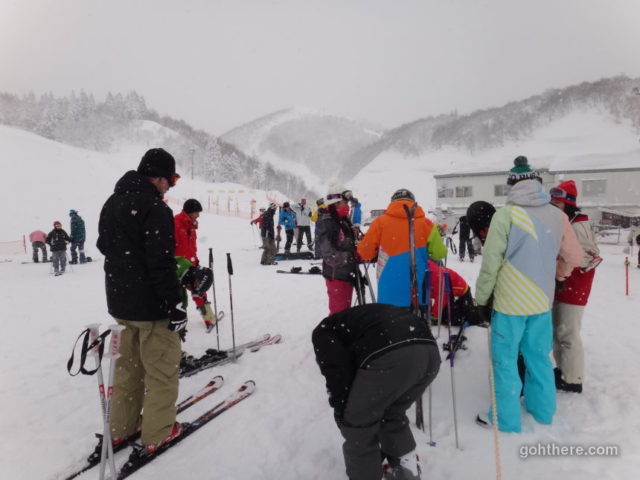 Gondolas run up to the main rest house at the bottom of the "Central Area" ski slopes. From there it's time to put the skis / snowboards on, and take one of the ski lifts going up.  The others "Southern Area" and "Northern Area" can only be accessed once you get further up.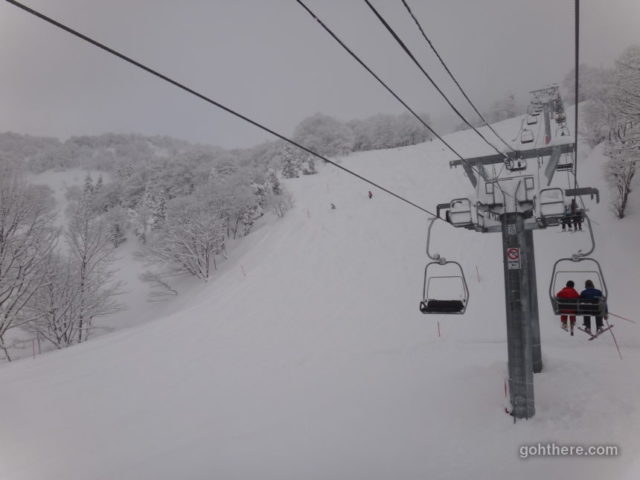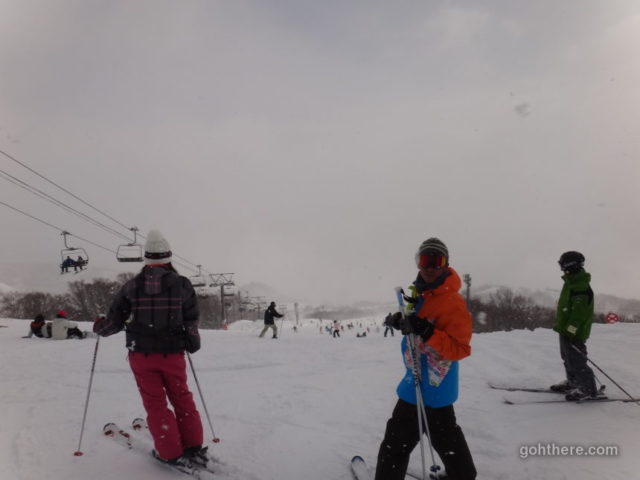 The lower-intermediate level trail "Entertainment". I liked it better than the other beginner trails in GALA which are all a bit narrow. A wide slope like this is much easier to turn.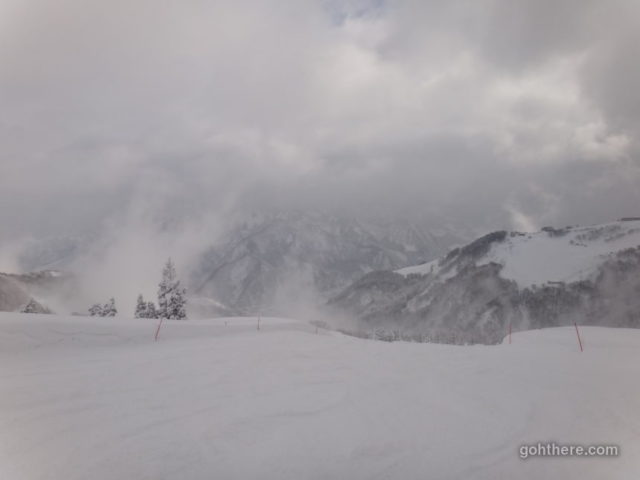 All white. It was snowing quite a bit in the morning.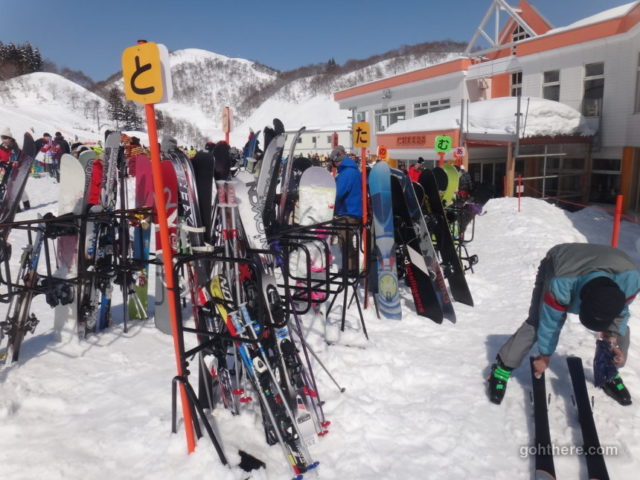 Lunch time. Leave the gears on the racks outside the rest house – in Japan it's pretty safe. There was a large canteen serving standard food such as curry rice and ramen noodles. 2nd floor was a cafe serving Blue Seal ice-cream and other desserts. Good to get an energy boost in the afternoon.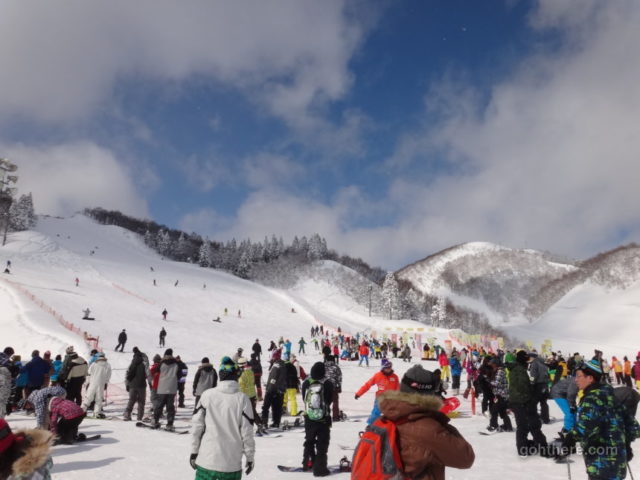 Seeing blue sky now but also lots more people!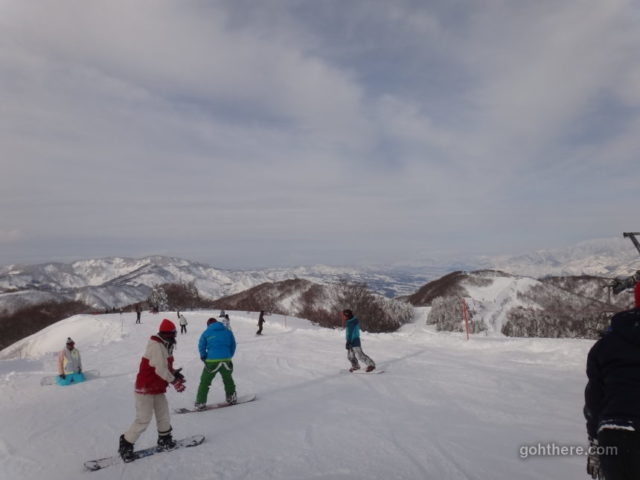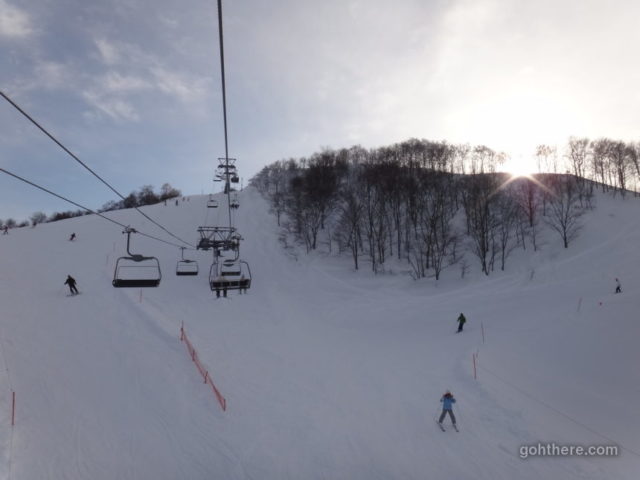 From the ski lift.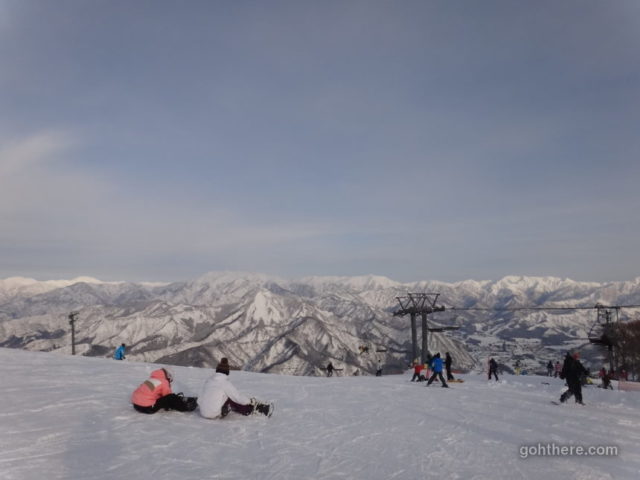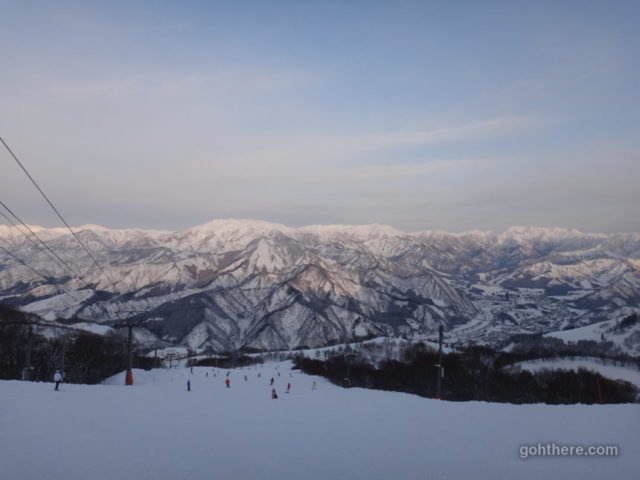 I just kept doing the Entertainment slope!
It's almost 5 pm and starting to get dark. Time for one last go…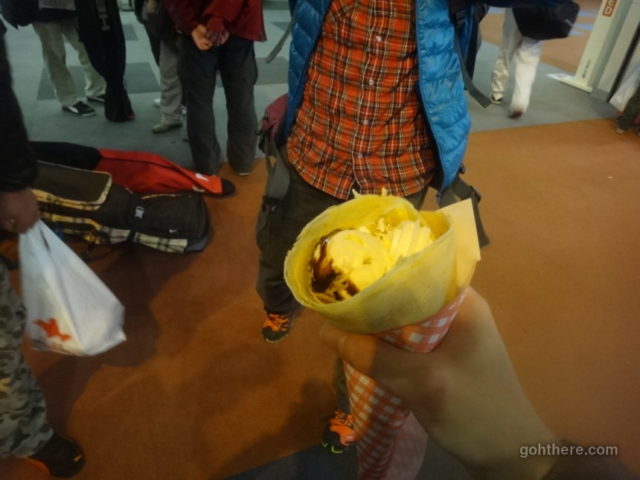 Back in the main ski centre building after getting changed. There's a restaurant too and also a small booth selling crepe. There's a queue but I got one in time before boarding our return train at 6 pm. And by just about 7:30 we were back in Tokyo again!