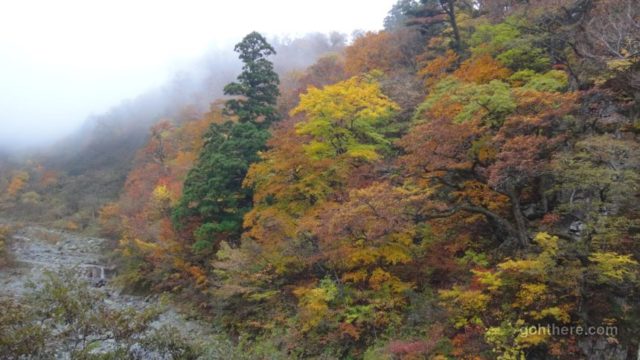 Mount Daisen (大山) in Tottori is the highest mountain in the region at over 1700 metres. It's not really the right time for hiking, but as it's also a popular place for autumn colours, we would try our chance today, despite it's quite late in the season and the weather was looking somewhat gloomy.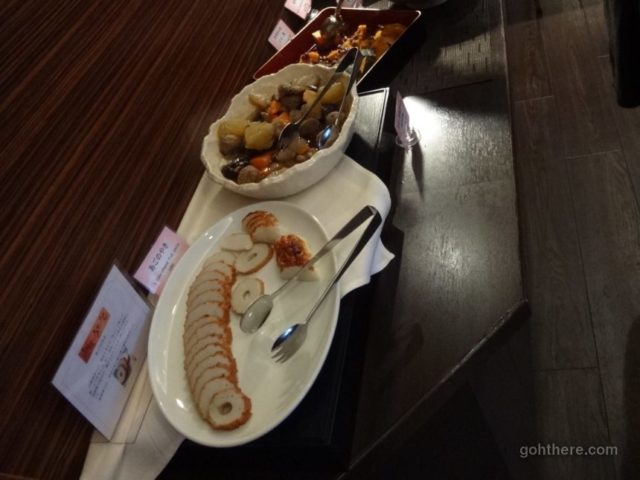 Breakfast at the hotel. We met this local food ago chikuwa (あご竹輪) again, after having it for dinner last night!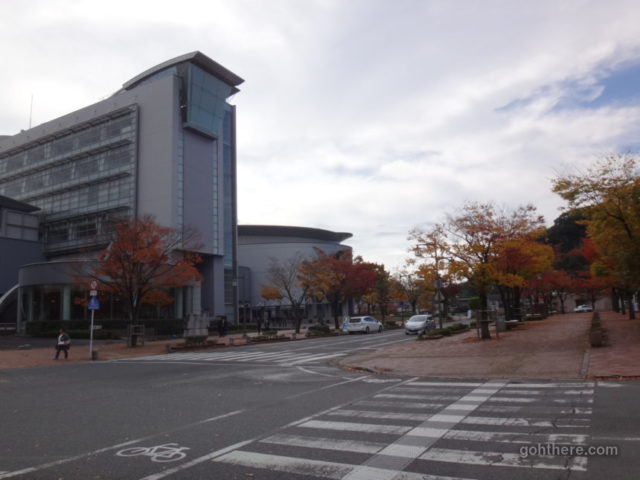 We took the train again to Yonago (米子), where there's a local bus to Mount Daisen. But before that we took a short walk in Yonago itself, which is just a small town. It's nice to see leaves turning red and yellow here already.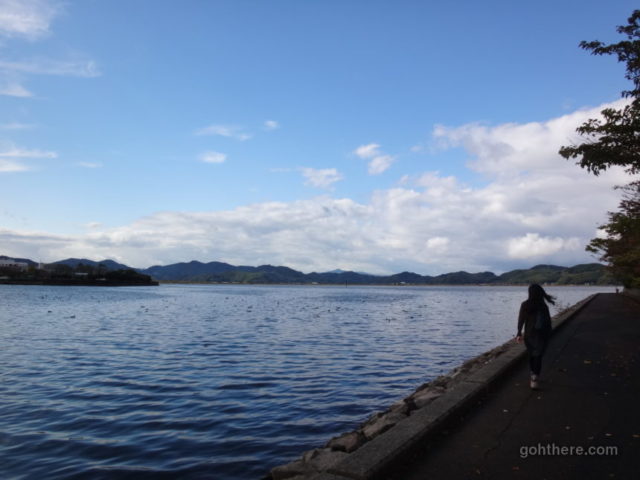 From Yonago train station it's a short walk to Lake Nakaumi (中海).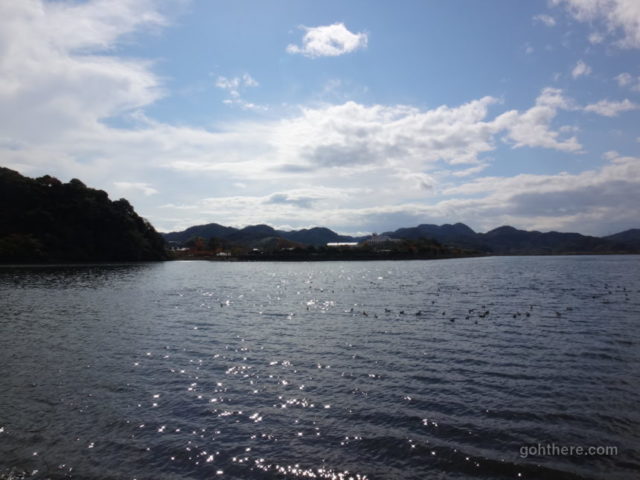 Nakaumi was actually pretty big, with an island in the middle. There's a nice walkway and the Yonago Castle ruin was also nearby. We only walked a small part of it and turned back as it's already noon.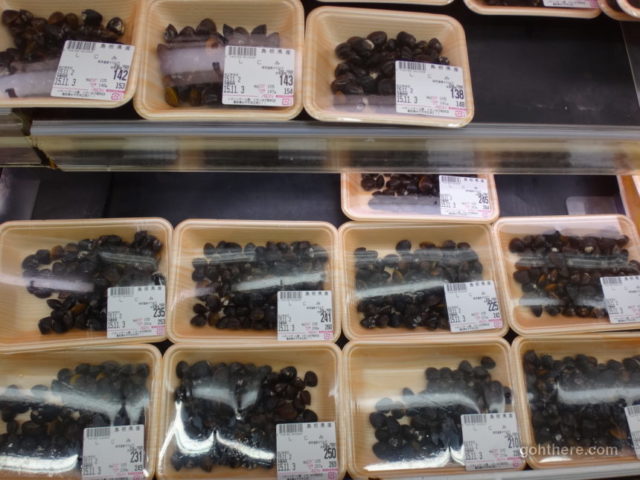 There's a big Aeon mall with supermarket on the way back to Yonago station, and we went inside to get some packed lunch. We noticed these shellfish called shijimi (しじみ), which is a famous produce of the nearby Lake Shinji (宍道湖). They are commonly used to add flavour in miso soup.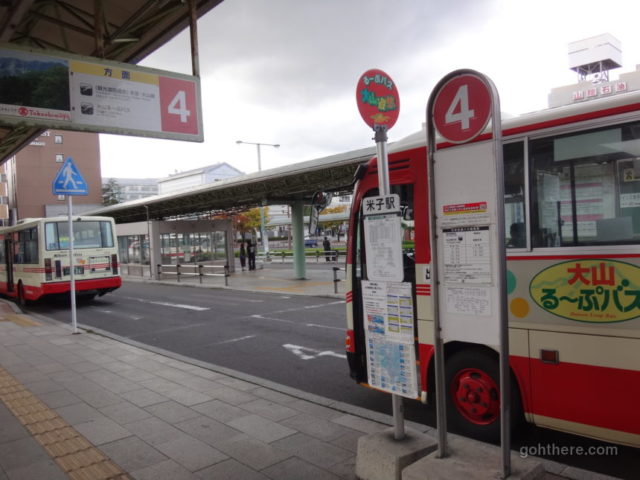 We bought a 1000 yen day-ticket for the "Daisen loop bus", which is very convenient for visitors to Mount Daisen without a car, as it's over half an hour away from the town centre. Granted it was a weekday, but I was a bit concerned how they could keep this service running given the lack of passengers we saw.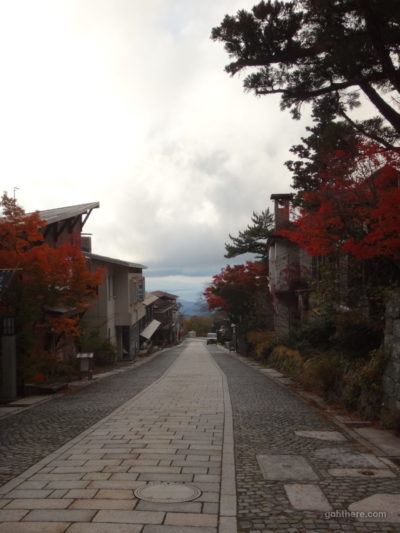 The bus went half way up the mountain to a small settlement with shops and restaurants. From there it's a gentle climb to the Ogamiyama Shrine Okunomiya (大神山神社奥宮) which would take around 45 minutes.
During winter, there's also a ski slope nearby.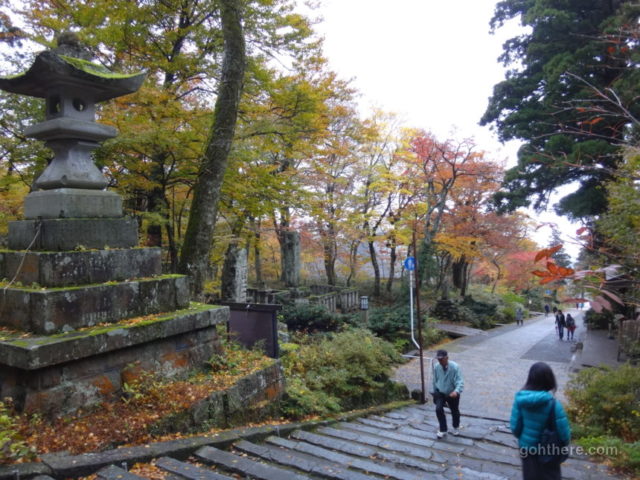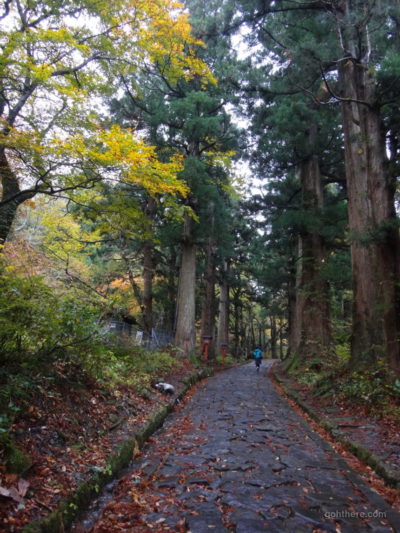 This stove-paved approach to the shrine (石畳の参道) is supposedly the longest in Japan. During our visit it was decorated with fallen autumn leaves.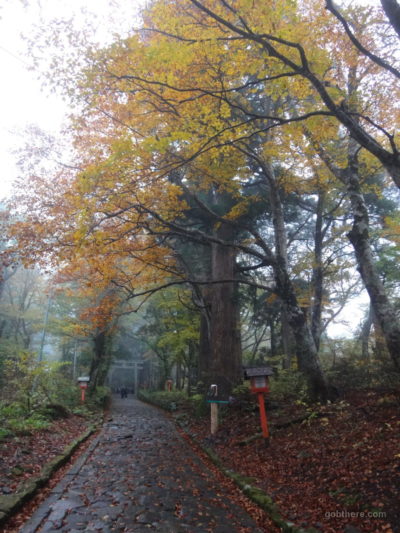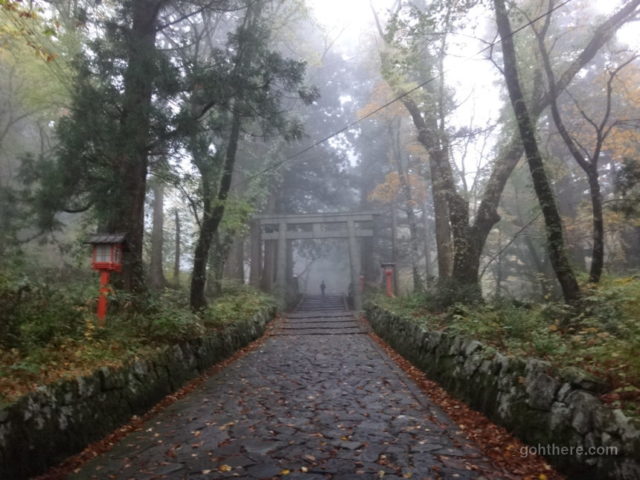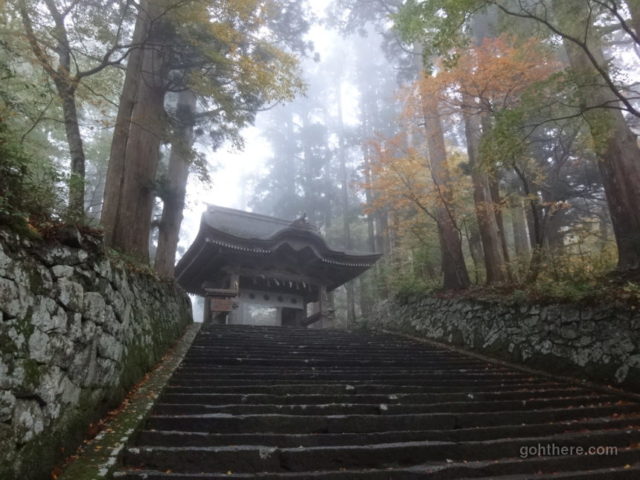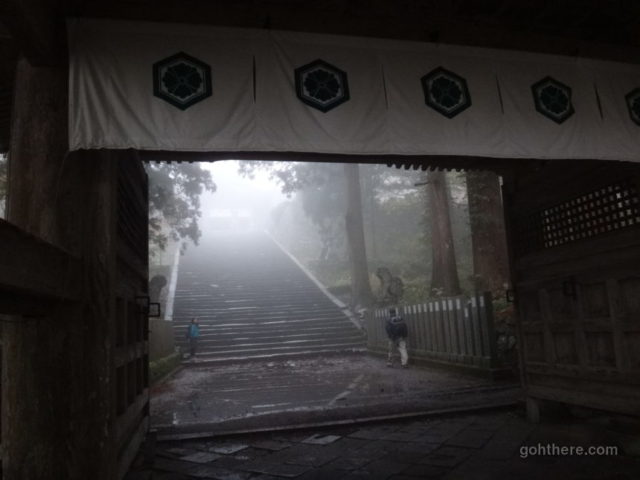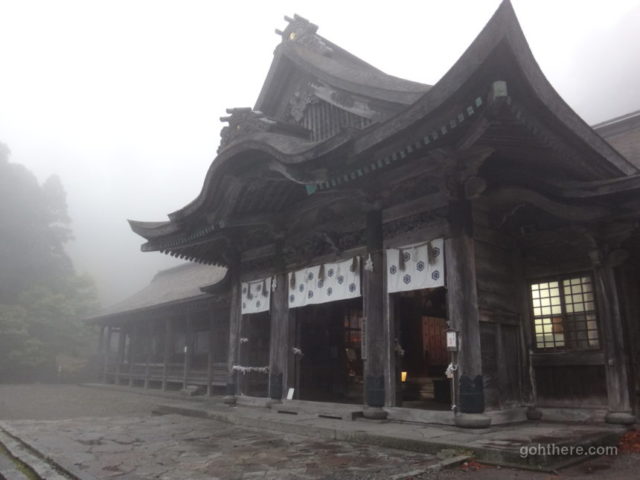 Ogamiyama Shrine Okunomiya (大神山神社奥宮)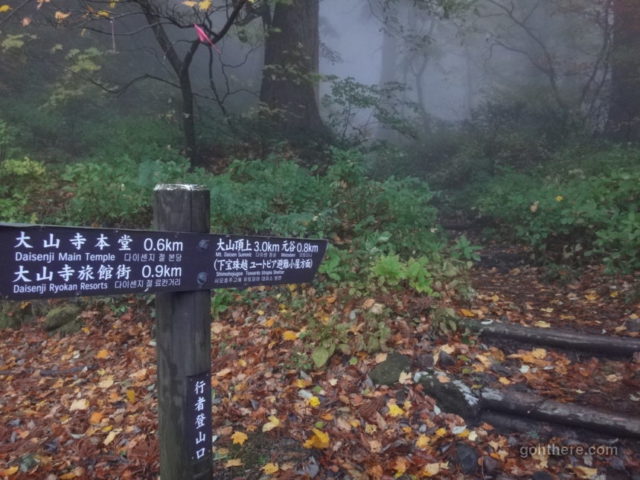 Just next to the shrine was the trail head to the summit of Mount Daisen.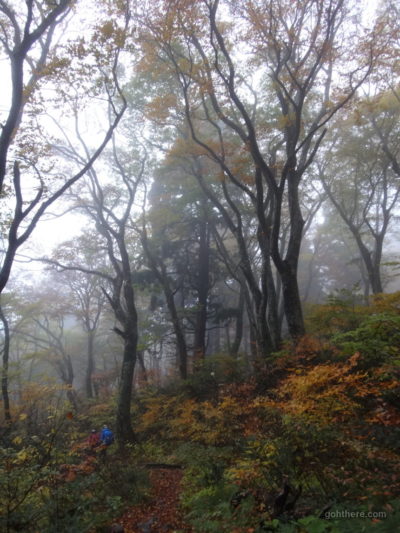 We weren't planning hike the trail, but earlier another visitor told us the autumn colours were best further up, so we carried on. Visibility still wasn't good so we turned back after about 15 minutes without seeing much.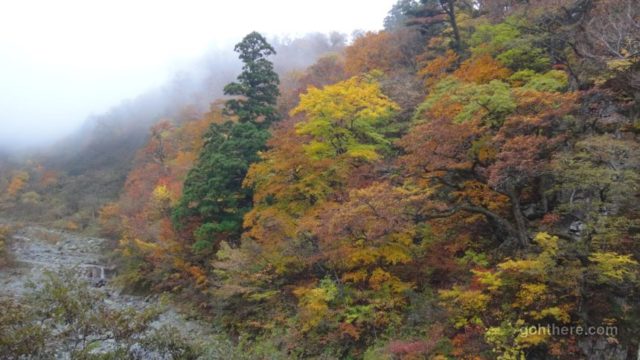 Following the main approach back, we later noticed a side path towards Kanakado (金門). That led to an open area with some good colourful view.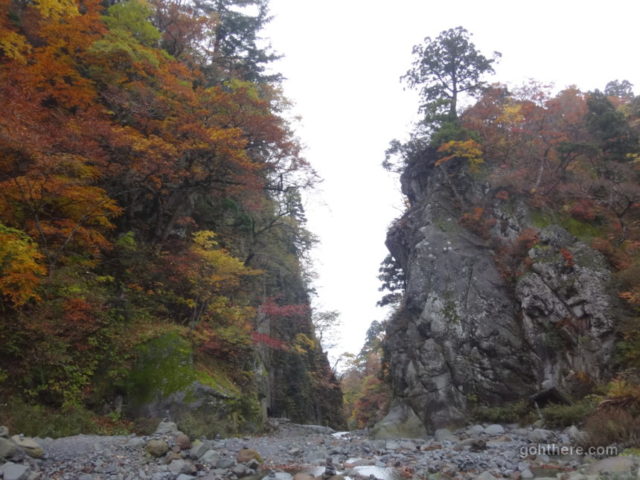 Kanakado (金門) itself was on the other side, referring to this rock formation.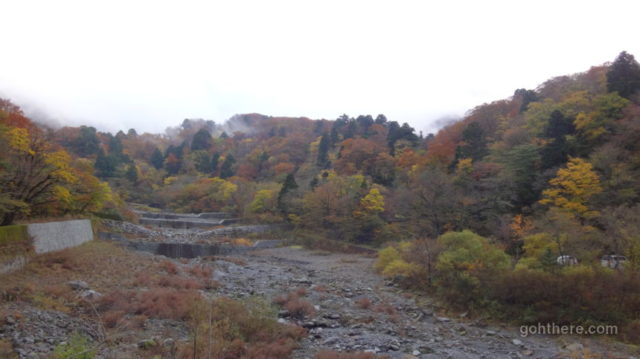 We then walked to to the Daisen Temple Bridge (大山寺橋), which was over a currently dried river. On a clear day this would be a great view with Mount Daisen in the background.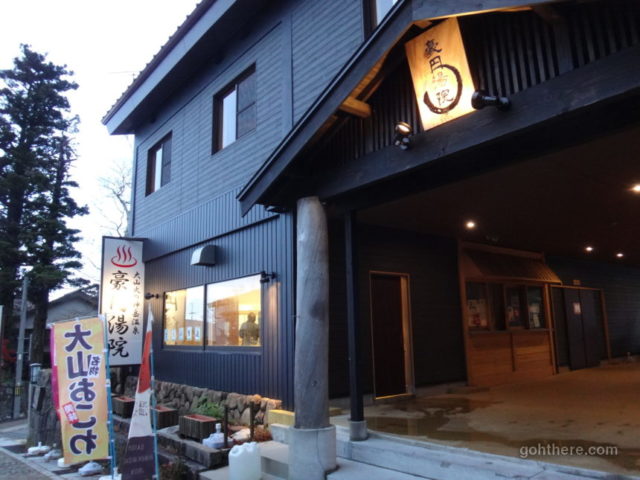 Goenyuin (豪円湯院) is a hot spring facility for day guests. But what interested us was its own brand snacks made from soy bean.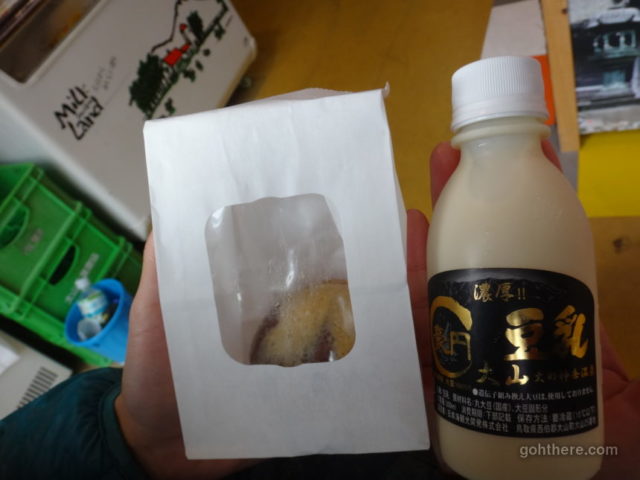 The soy milk was so thick it's almost like drinking tofu!
I also had their soy milk soft-serve ice cream (not pictured), which was delicious and the size was huge for 350 yen.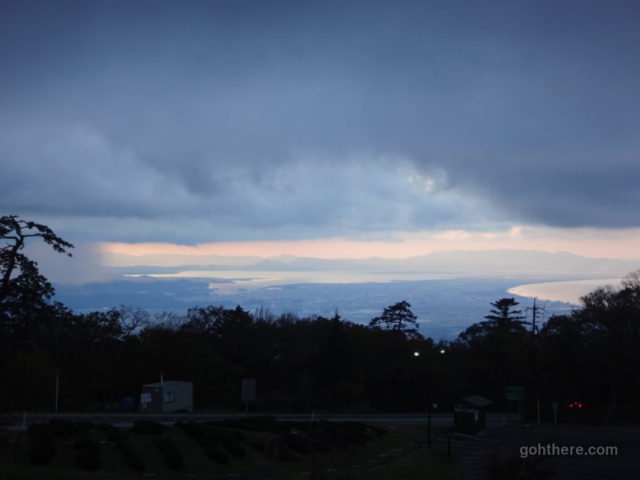 Waiting at the bus stop, we could see clearly down the mountain there's some heavy rain (on the left)!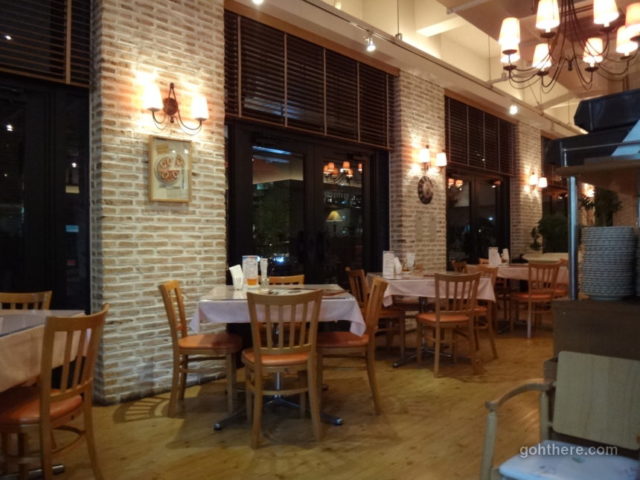 In Yonago town, we found this reasonably cheap Italian restaurant Pentola Mamma. You probably wouldn't think about having Italian in Yonago, but it's actually not bad.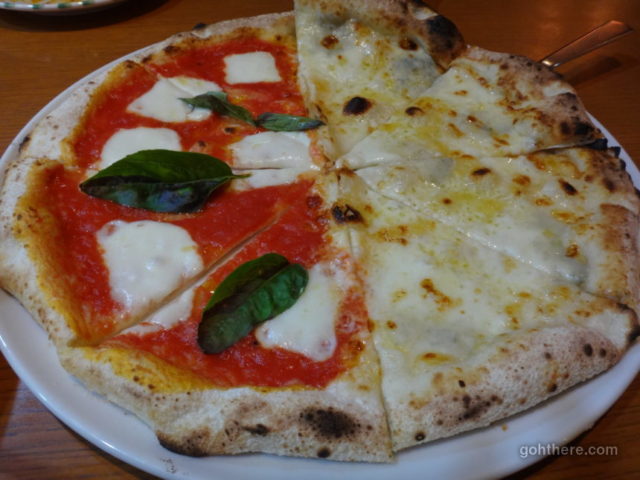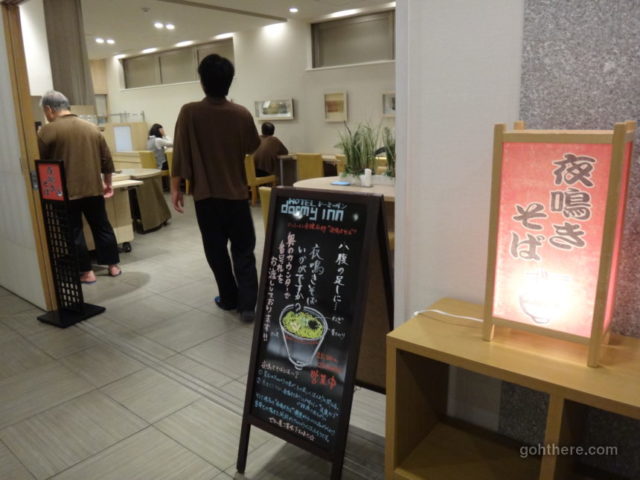 We stayed at a different hotel in Matsue from tonight (the hotel in our first night was "mandatory" as part of our travel package). This one we picked – Dormy Inn Express Matsue (ドーミーイン Express 松江) – was excellent. Firstly, from 9:30 pm they serve complimentary noodles (夜鳴きそば)! OK, it's kind of like instant noodles, but still!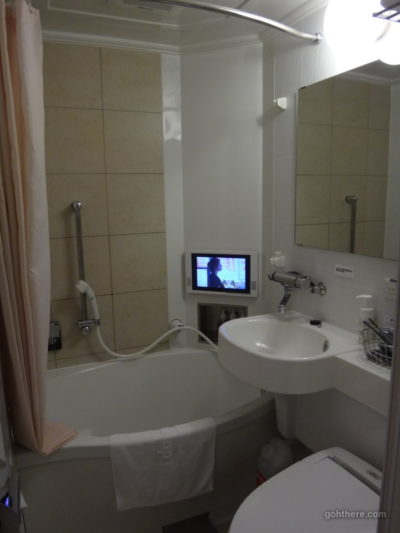 And they have this super modern bathroom with TV inside!